Highlights of February 2004
Click here to see what Jon was reading this month.
In memory - Kashtanka's Trout - September 27, 1986 - February 13, 2004
Trout passed away on February 13, 2004 at the age of 17 - very old for a dog - 104 in people years. Trout was an incredibly headstrong dog - she would have been a good sled dog. She was always determined and had a will to live up until the end. She was our first dog and will always have a special place in our hearts. She raised Rizbee and Asia and taught them both good things and bad things. Trout is survived by Asia, now 4 years old. Asia challenged Trout when she joined our family as a puppy but they quickly became best friends.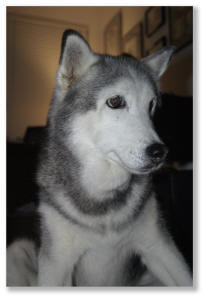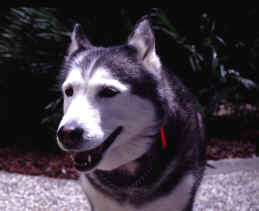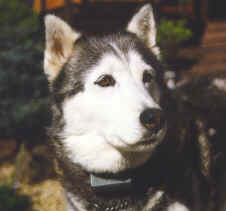 Trout was cremated and we scattered her ashes next to Rizbee on Mt. Burdell in March.