Highlights of April 2004
Click here to see what we were reading this month.
Tasmania Taking Care of Business
Tasz likes to go to work with both Jon and Care. Here she is in some of her favorite poses in Jon's office.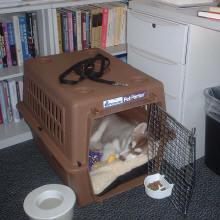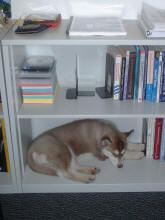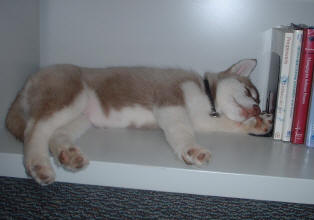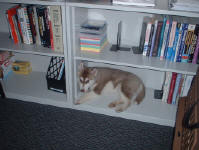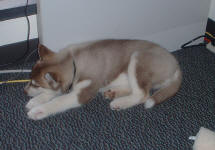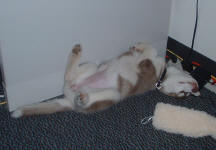 TasZ with her toy...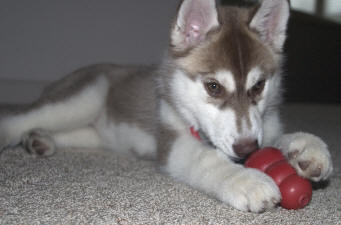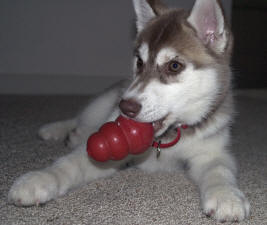 In mid-April, we took a trip up the Sonoma coast to Sea Ranch, one of our favorite retreats. We stayed in a house called Summerwind - right on the beach. We took our books and had a relaxing weekend reading, watching movies in the "movie room", soaking in the spa, and hiking on the beach.
It was Tasmania's first visit to the kennel, and Care enjoyed the relaxation and time away from TasZ. She came back from the kennel very wired, though!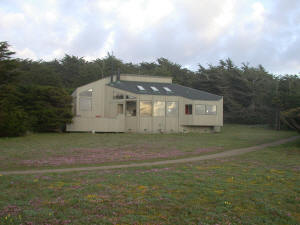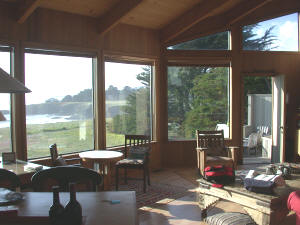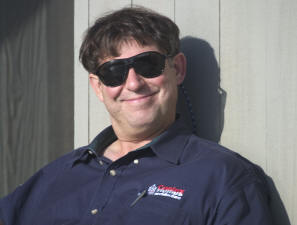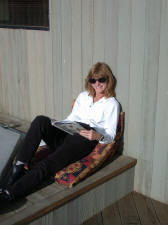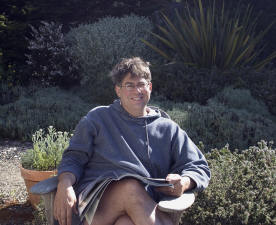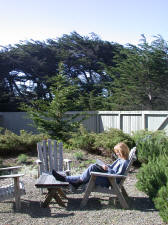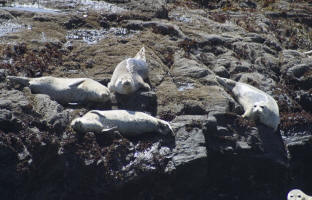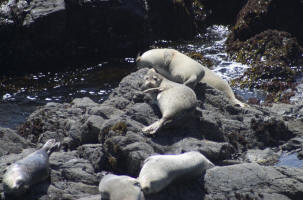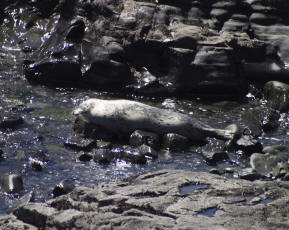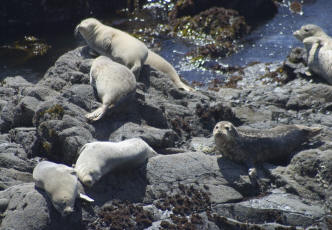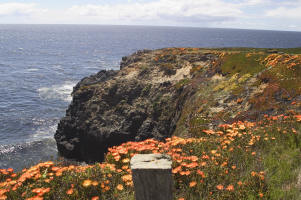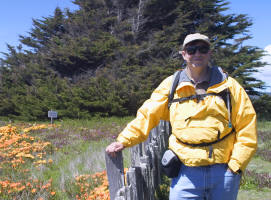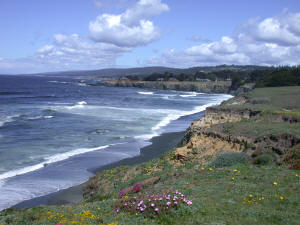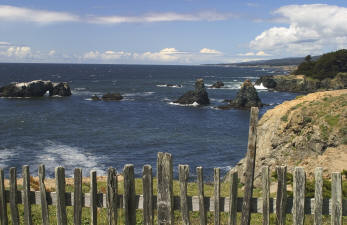 China
At the end of April, Jon went on a trip to China, visiting Beijing and Shanghai...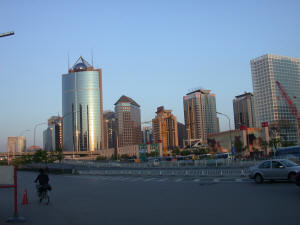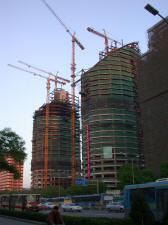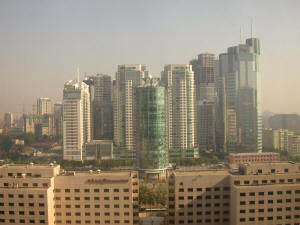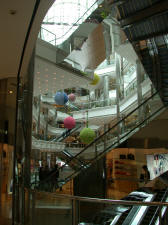 Meeting with faculty at Tongji University...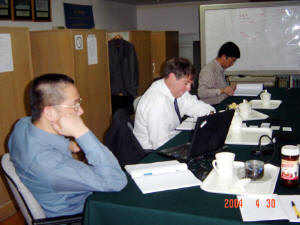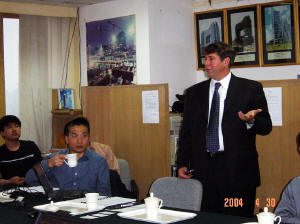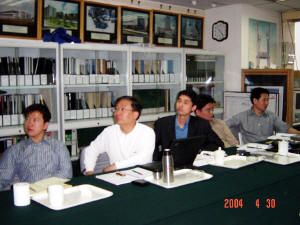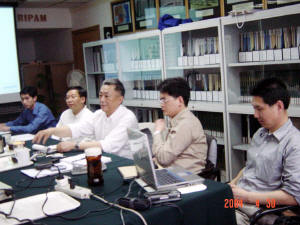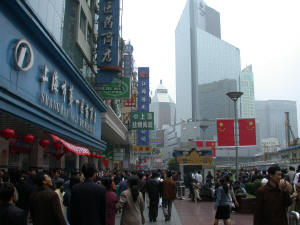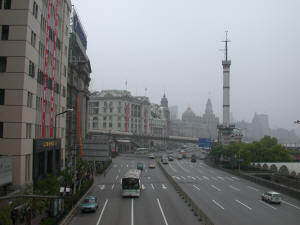 On to May