Highlights of July 2004
Click here to see what we were reading in July.
Over the July 4th weekend, we went to Cincinnati, Ohio to vist Jon's sister Sara and our brother in law, Rusty. We started off with an aerial view of Cincinnati in a rented C-182 from the Blue Ash airport - about 2 miles from Sara and Rusty's house. Jon got to fly in Ohio summer haze.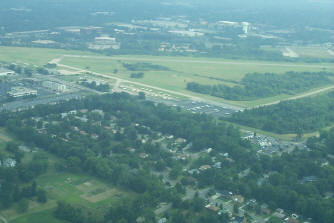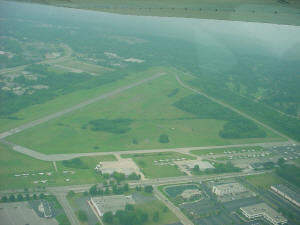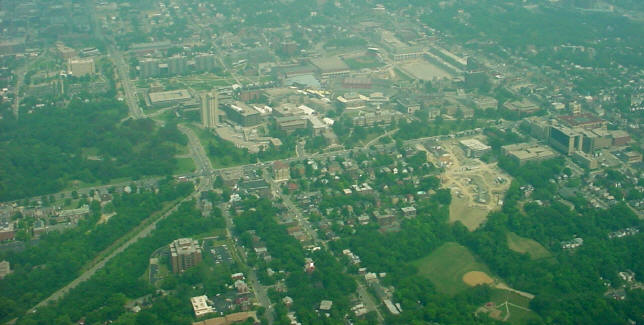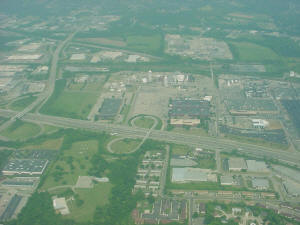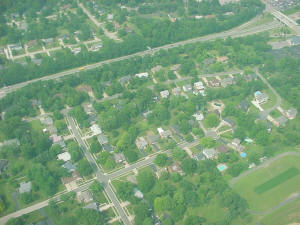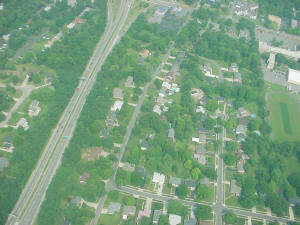 After our flight, we went down to Newport for dinner. A biker festival just happened to be going on on the Newport waterfront. We fit right in.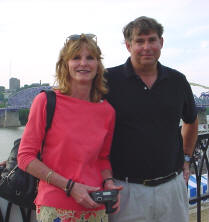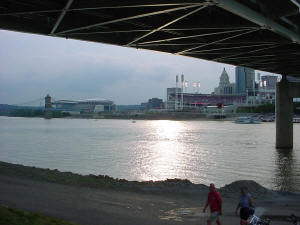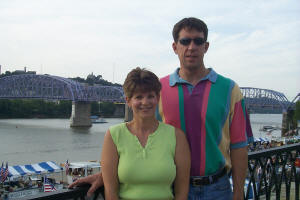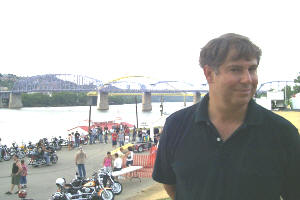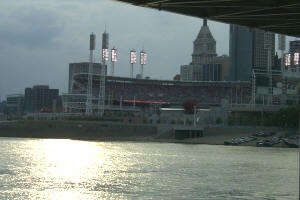 Friday night, we went to Hyde Park to dine with our friends Geof and Kath. We had just seen them in California in June.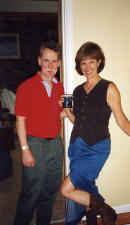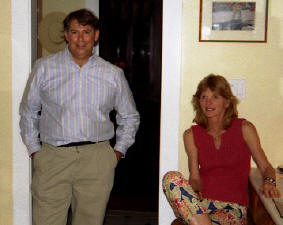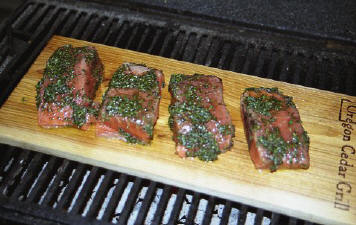 On Sunday, the 4th, we went Jet-skiing on Caesar Creek, about an hour from Sara and Rusty's house.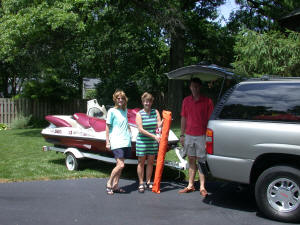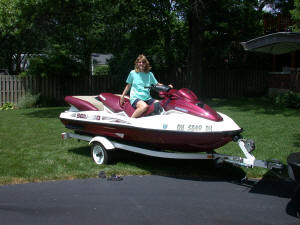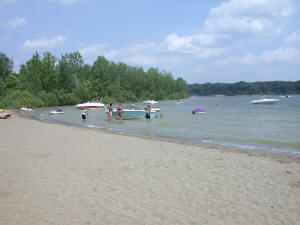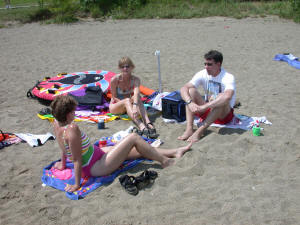 On Monday, the 5th, we went to Columbus to visit Maw, Jon's grandmother - still going strong at 94. We also spent some time with Jon's uncle Roger and aunt Robin.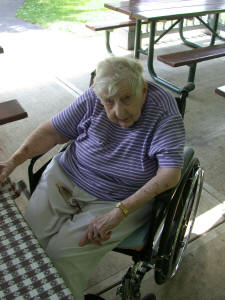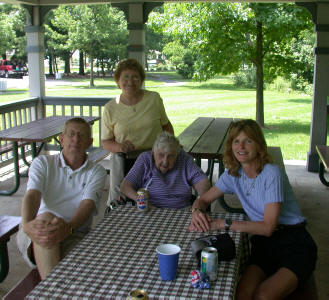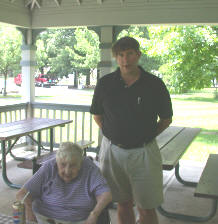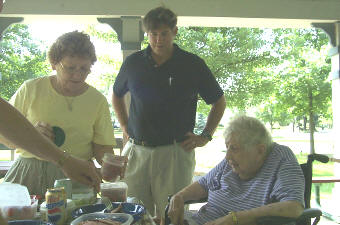 On our last day, Jon and Care toured Mt. Adams and the University of Cincinnati with Sara.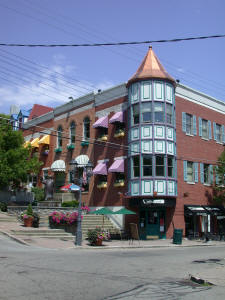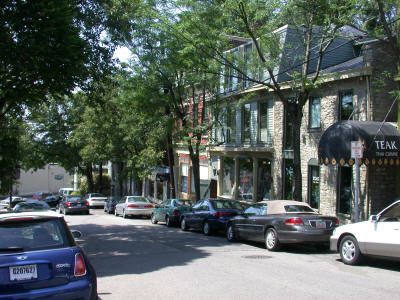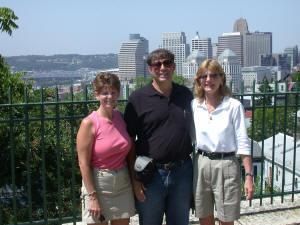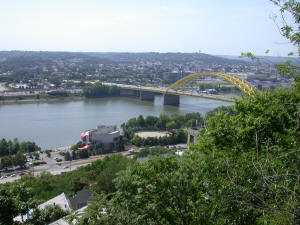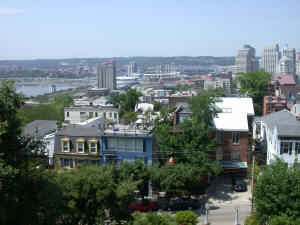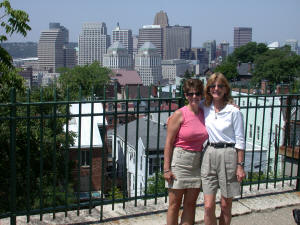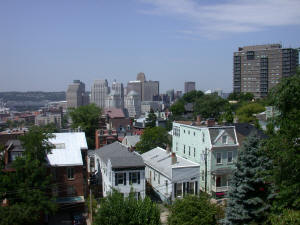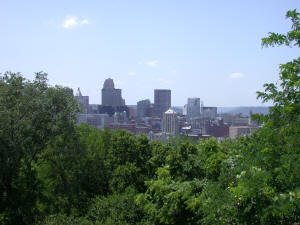 The UC campus...
In mid-July, our niece Megan and her dad, Scott, came to visit. Megan has just been accepted to UC Berkeley (the "other" UC) and they came up for orientation.
In mid-July, Jon visited the Autodesk office in Portland and saw the river and Portland Historic district.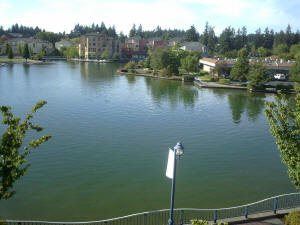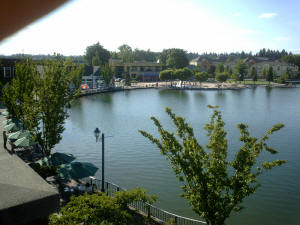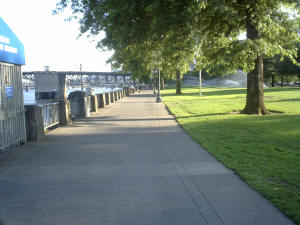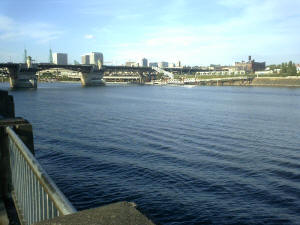 Deborah and Lee's Excellent Aerial Adventure
In mid-July Jon took Deborah and Lee on a bay tour. It was a nice summer evening, with ocean fog drifting in over the city.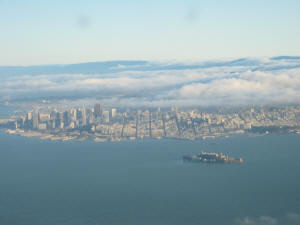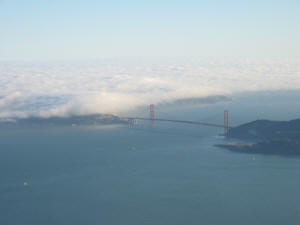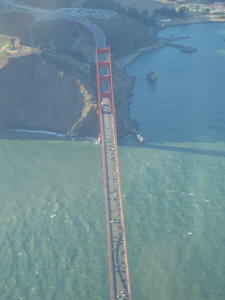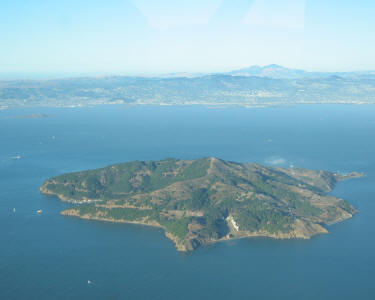 Mount Tamelpias and the Coast Trail
On July 24th, we hiked one of our favorite hikes - the Coast Trail at Mt. Tamelpias. This one one of our favorite hikes because of the spectacular views, varied terrain and vegetation. This time, even though it was late July, we were in coastal fog most of the trip. It made for a very mystical kind of setting. We missed the views but enjoyed the hike anyway.
On July 31st, the last day of the month, we went to The Mondavi Winery to see Dave Brubeck at a benefit jazz festival. We had a picnic and watched the concert. It got pretty chilly when the sun went down.