A photo album of our Siberian Huskies - Lyra, Bugatti, Tasmania, Asia, Trout, and Rizbee ...
Karamad Lyra, the niece of Bugatti, was born on April Fool's Day. She came home with us on June 15, 2015 as Care's birthday present and a play partner for Buggi.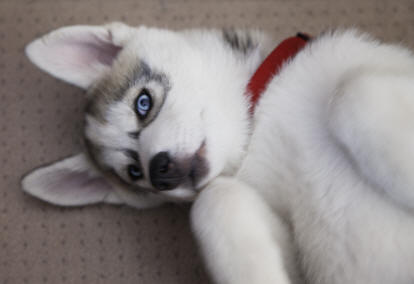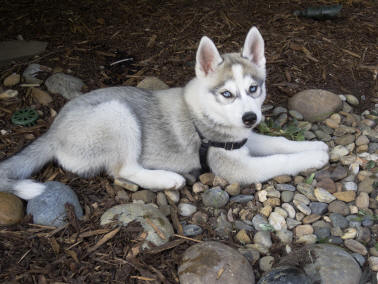 Karamad Bugatti joined our family on November 8, 2009. We flew to the Sierra foothills to visit her birthplace and get acquainted with her mother, father, siblings, cousins, etc.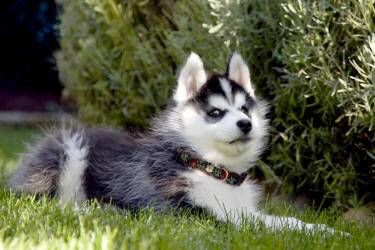 Tasmania (AKA the Tasmanian Devil, AKA Tasz), is our new family member. She arrived at the end of March 2004 and promptly wreaked havoc on our household.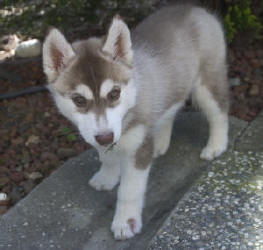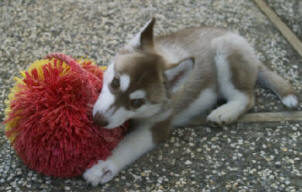 See the following links for pictures of the TasZ

Asia
Born February 6, 2000, Asia was 9 years old when she passed away on October 5, 2009. Even though she was sick, she was still a lovely dog on October 1st when this picture was taken.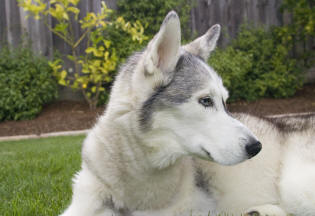 Asia, the orphan we adopted. In less than one month she made Riz's vet bills look like loose change (two abscessed teeth, fox tail embedded in the eye, spayed, shots)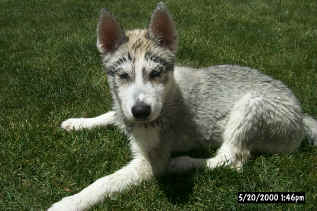 At five months, Asia is testing us every moment. This is a favorite toy today but its life expectancy is very short.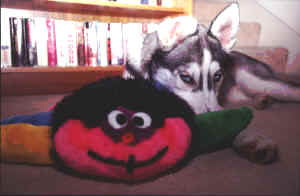 Trout
Trout passed away in February 2004 at the age of 17. She joined our family in 1986 on the day we returned from getting married. She was a good pal to Rizbee and Asia and was our first experience with huskies. She was a very special dog and will forever have a place in our hearts.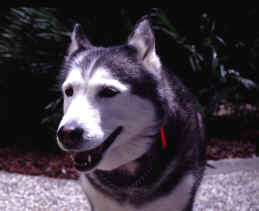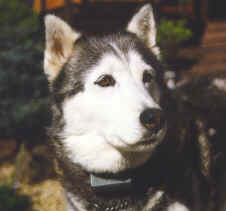 Rizbee
Rizbee passed away in September 2003 at the age of 16. Her favorite time of the day was dinner time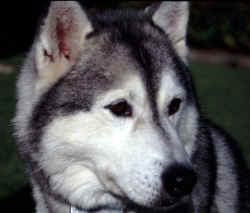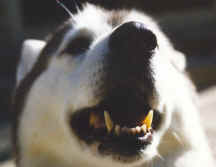 .



A couple of baby pictures of Rizbee. These images were found in a camera ten years after they were taken.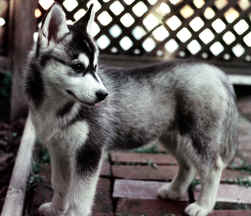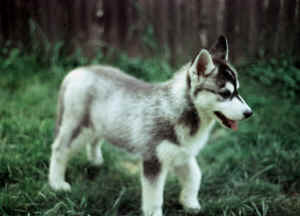 Doghouse
Trout and Rizbee relaxing in their houses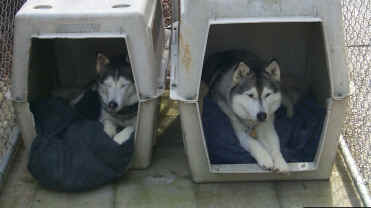 This was another picture lost in a camera for ten years. Rizbee is the little one and Trout a very mature one year old with the sly grin.