Highlights of July 2002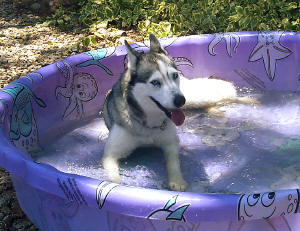 Asia wishes everyone a cool summer!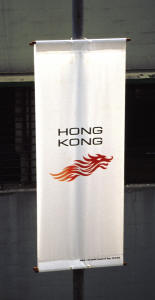 After our trip to Shanghai, we spent the week of July 1-5 in Hong Kong. Click on the pictures below to see our pictures of Hong Kong.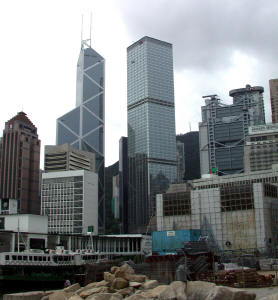 June 30th - Central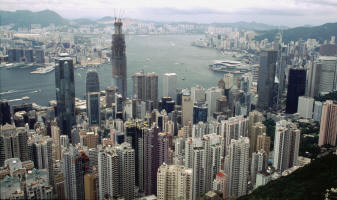 July 1 - the Peak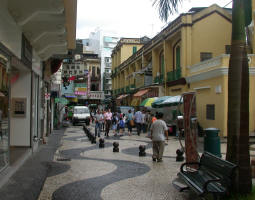 July 2 - Macau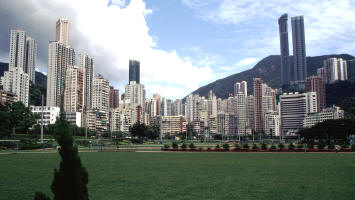 July 3 -- Happey Valley and Stanley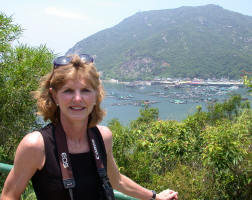 July 4 - Lamma Island and Aberdeen

On July 14th, our friends John and Leslie held a Christmas in July party. We captured a few pictures of the group enjoying the beautiful sunshine, pool, great cuisine and of course 'caroling'.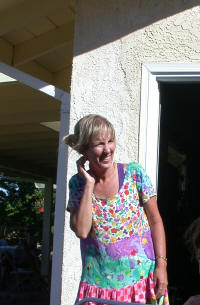 On July 20th, Jon and Care traveled to Ithaca, NY for Ken and Angeline's wedding. After 15 plus years together, Care finally had the opportunity to visit Jon's alma mater, Cornell. Coming from California in the summer, we were not used to so much greenery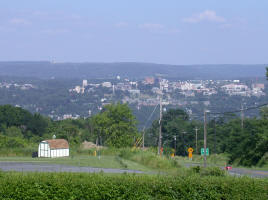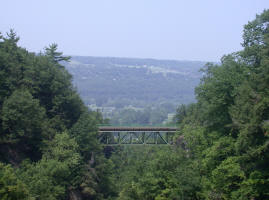 Friday evening, Jon picked Care up at the airport and they checked into their B&B at Buttermilk Falls.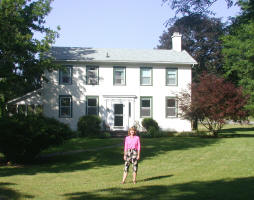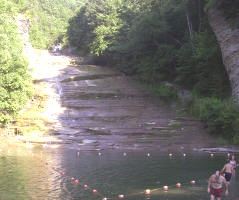 A quick change and we headed out to Ken and Angeline's rehearsal dinner held Six Mile Creek Winery. This was a Cornell reunion of sorts including Don and Iris G., Larry F. as well as the groom.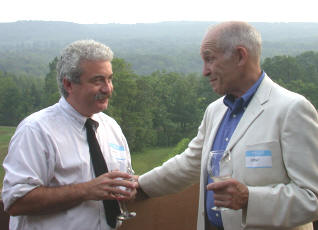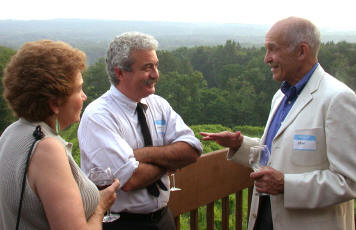 Serious alumni funding discussions took place during the cocktail hour. In case anyone forgets their name, we are all properly identifiable - except for Ken!!.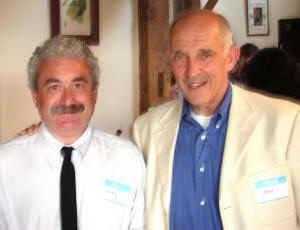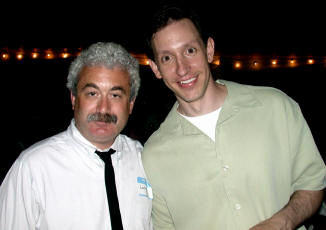 July 20, Sage Chapel. A great day for a wedding and a beautiful service.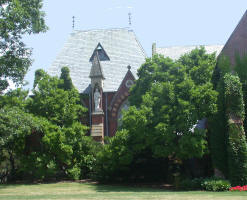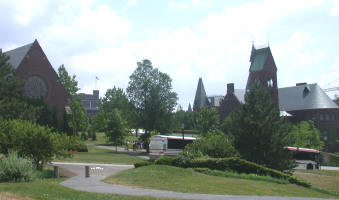 The reception was held at a farm converted hotel/restaurant located on a lake outside of Ithaca. Angeline's father, Barry, provided some Australian advice to Ken.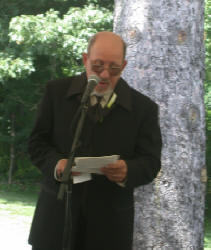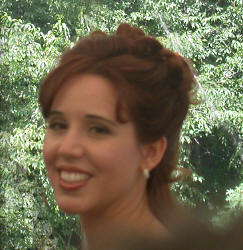 Don also gave some words of wisdom to the T brothers.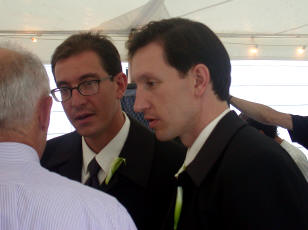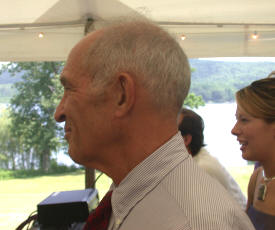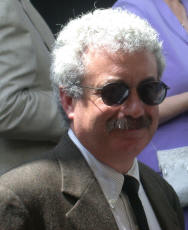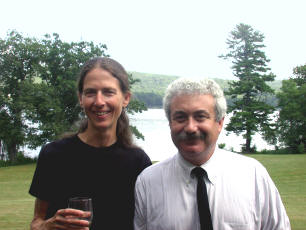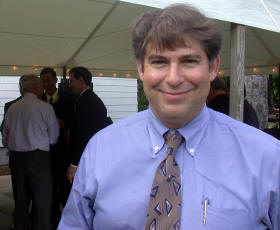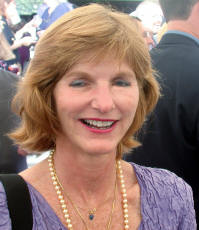 After enjoying the afternoon reception, we arranged to hook up with our St. Louis friend , Boyd, who was on assignment in Ithaca for several weeks.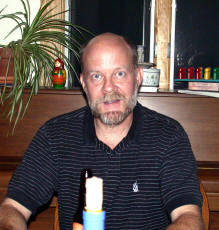 Larry and family had invited all of us to dinner and so we spent the evening with them enjoying the F. estate.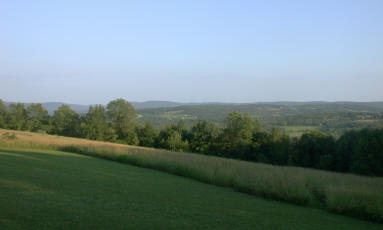 Sunday Jon and I explored the Cornell campus and Jon's old haunts in Ithaca.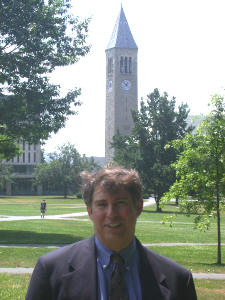 One of the treasures on campus is the Johnson Museum of Art.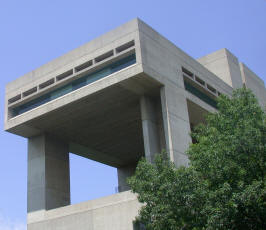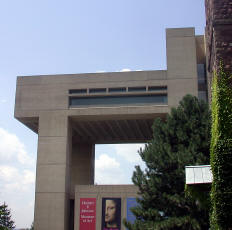 As we walked around the campus, we crossed one of the numerous suspension bridges.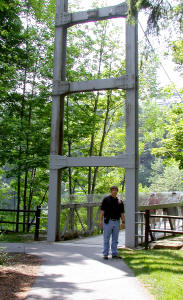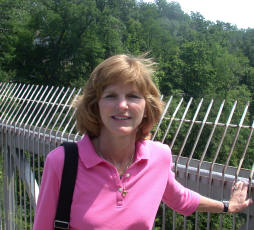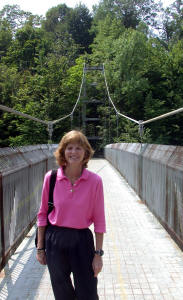 Before jumping on airplanes to our respective destinations, we stopped at Ithaca Falls to cool our toes.