Highlights of June 2002
June 1. For a cross country flight Jon flew his instructor and me in a Cessna 182 from Petaluma inland down to Santa Barbara. The cloud cover on the coast thrilled Jon when he completed his first real IFR landing.
Note: the airplane door is held closed by Jon's briefcase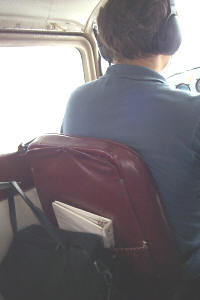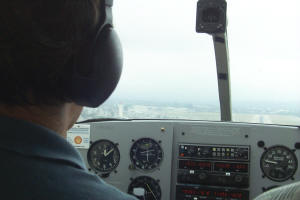 June 1, Santa Barbara. The doors of the Santa Barbara office of Alias/Wavefront closed and a group of Wavefront 'old timers' gathered together the next day to reflect on the 'good old days' and catch-up with those friends and family that made it to the gathering.
The founders...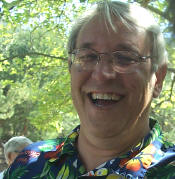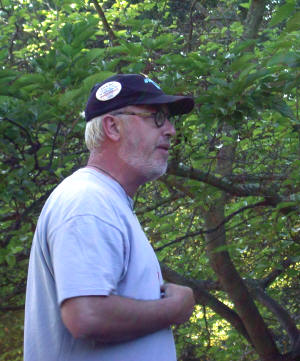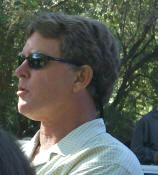 And those of us who worked with the founders...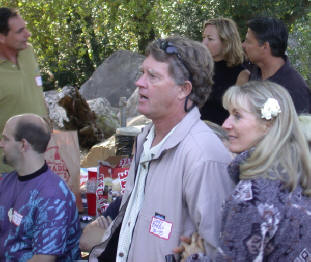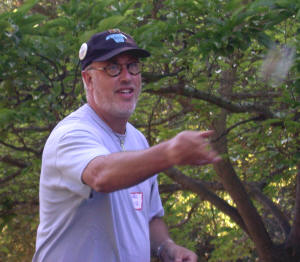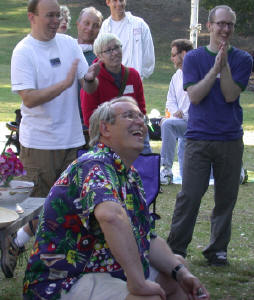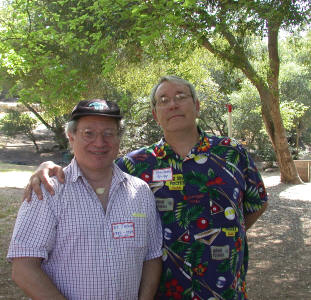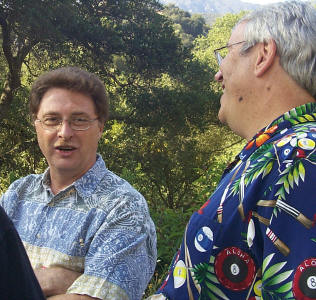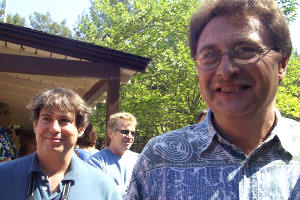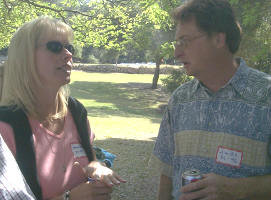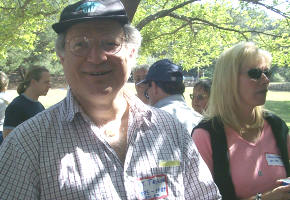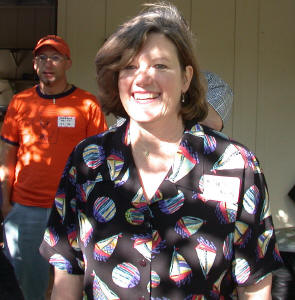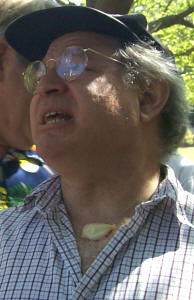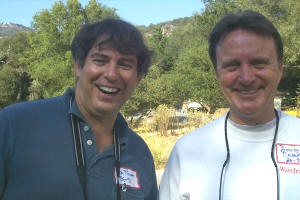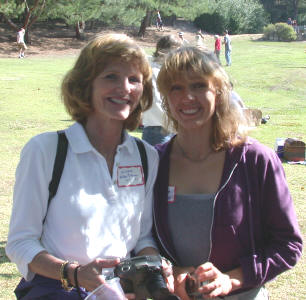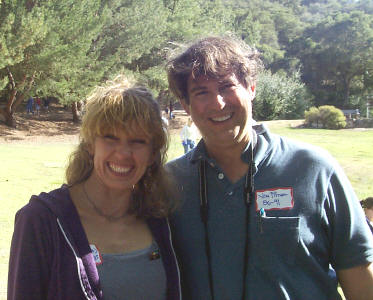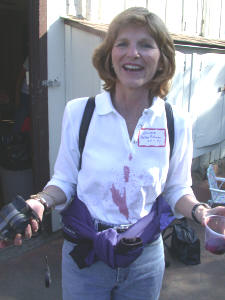 For the remainder of our Santa Barbara trip, we walked along the coast and on the wharf, drove up to the top of the mountains for some hiking and completed a loop over to Los Olivos returning via the 101 coast.
Coastal Views.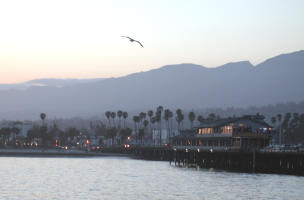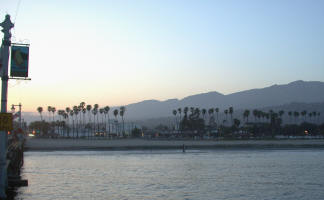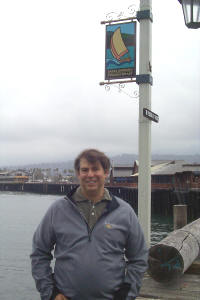 Mountains overlooking Santa Barbara.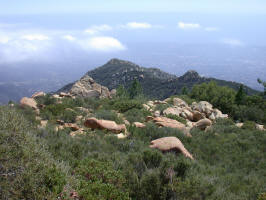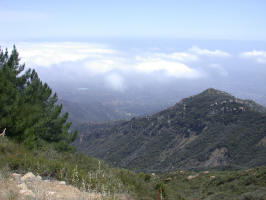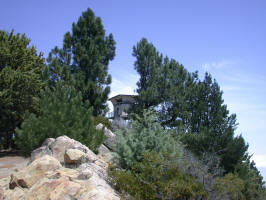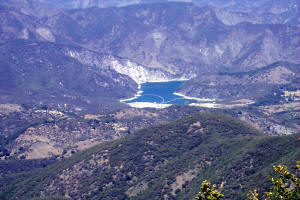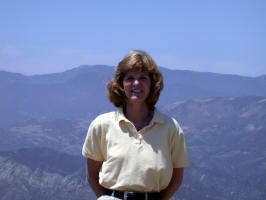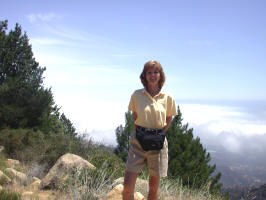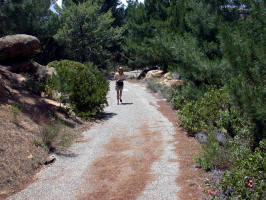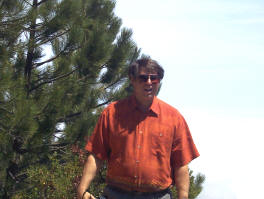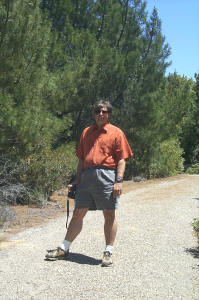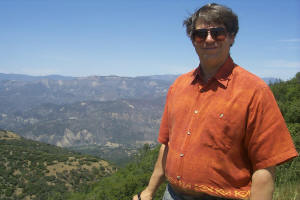 On Monday we left Santa Barbara, drove up the coast to Malibu and headed inland to Anaheim. I dropped Jon off at the Convention Center and headed on to Irvine.
Care spent several days with Jane, Jon's sister, and her family in Irvine. We enjoyed a couple of girl days together including a lunch at Sherman Gardens and dinner with our gentlemen, Scott and Jon, at the Napa Rose inside Disney's Grand California Hotel.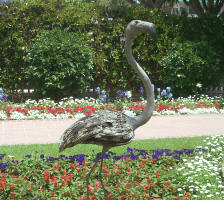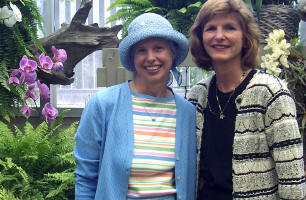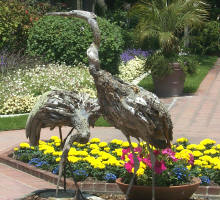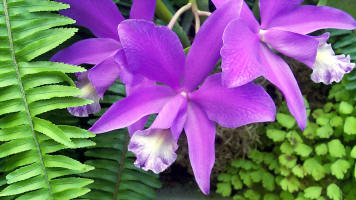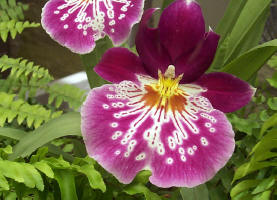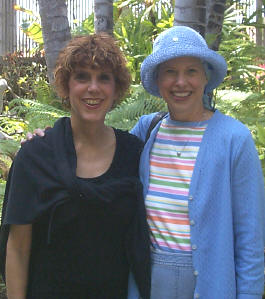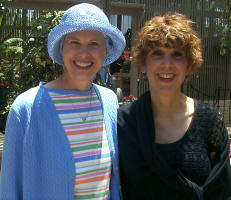 Jane's friend, Karen introduced Jane and me to Sherman Gardens where the gardents were fabulous and lunch was excellent. But most important the company was stellar.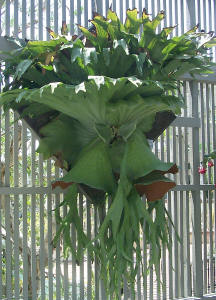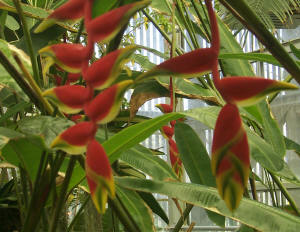 Lunch in Mendocino
June 15, 2002. Originally we were scheduled to have house guests with our St. Louis friends, Boyd and Barb, for the weekend . Unfortunately their plans were rearranged so Jon and I kept our luncheon date on Saturday in which he flew me up the coast to Mendocino. It was a clear and calm day - we blasted up to the Little River airport, grabbed the 'StageCoach" into town, had a leisurely lunch at the Moose Cafe and returned to the airport for our flight back to Petaluma.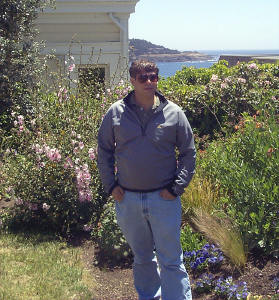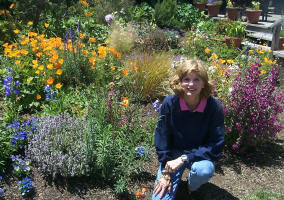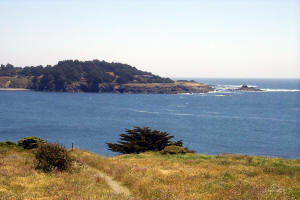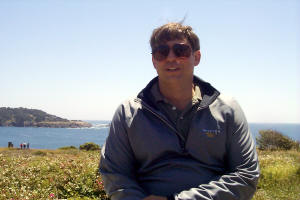 At the end of June, Jon had a business trip to Shanghai where he participated in Autodesk's Asia Pacific Major Accounts Conference. Care decided to tag along as a tourist so that she and Jon could spend a few more days in Hong Kong on the return. Click here to see Shanghai.