Highlights of May 2002
The first weekend in May, we went to Ventana - a resort we stayed at 11 years ago in Big Sur.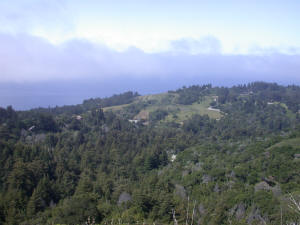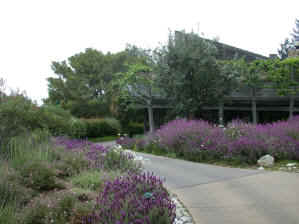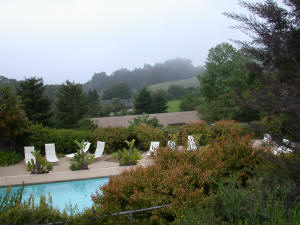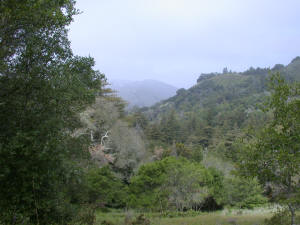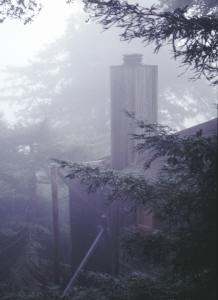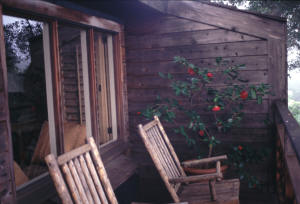 Summer fog is part of the aura of the California coast. Our view from our porch in the early mornings was mysterious forests.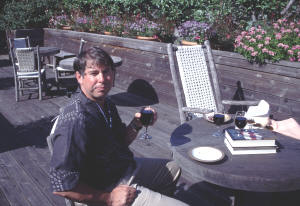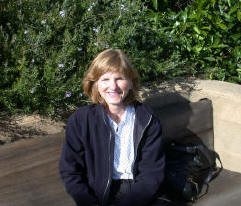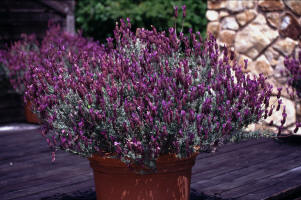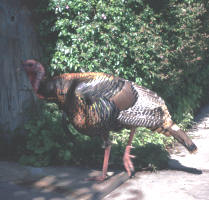 The flora and fauna range from Mediterranean to high desert. The field of flowers were breathtaking.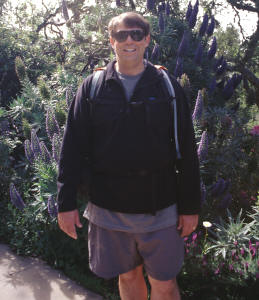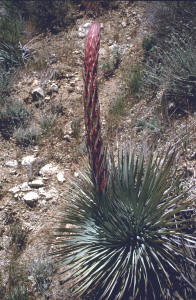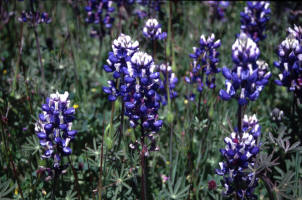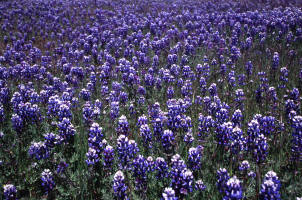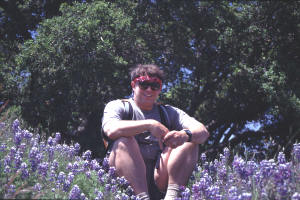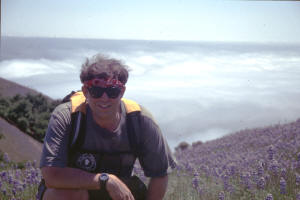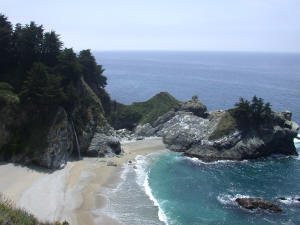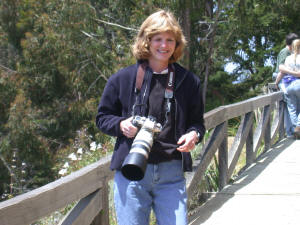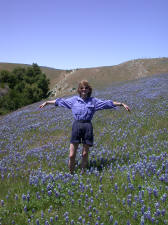 In mid-may, we went to Lake Lure, NC to visit Jon's parents.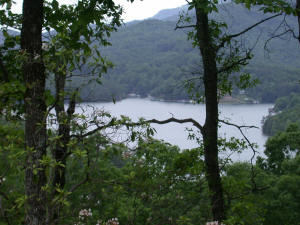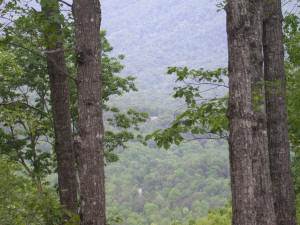 Jon and Dad rented a plane and flew above Lake Lure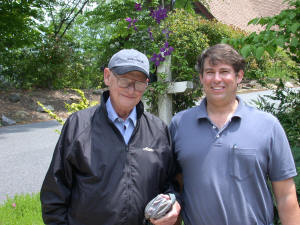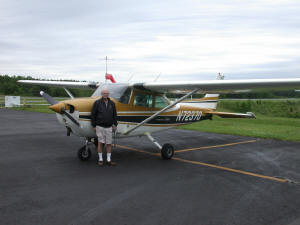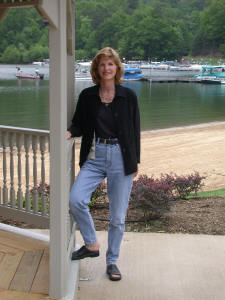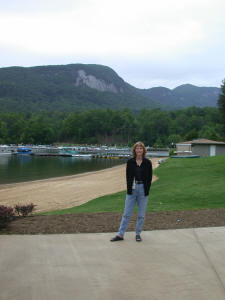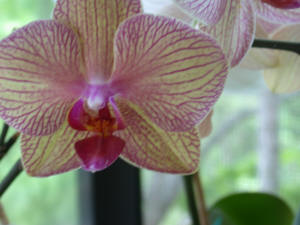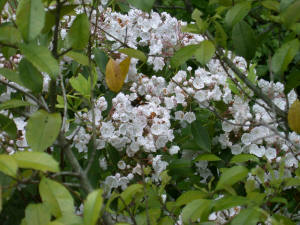 22 Story Cranes
During this past year, a series of giant cranes have been shipped from Shanghai to the Port of Oakland. The delivery of the cranes can only be floated under the Bay Bridge at low tide with a clearance of barely 22 inches. A worker riding the cranes touched the underside of the bridge as it passed underneath. The pictures below were taken from One Market.