Highlights of September 2002
On patrol in the Mt. Burdell Marin County Open Space ... Jon and Care are Open Space Trail Watch Volunteers. Jon is on patrol with the K-9 unit.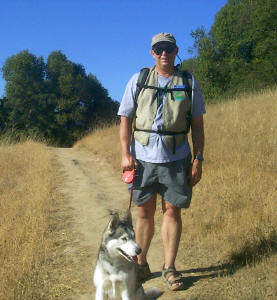 In early September, Jon went to Sea Ranch for a solo life/career planning retreat.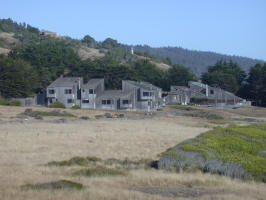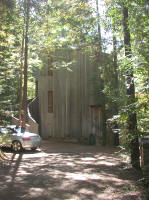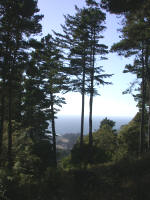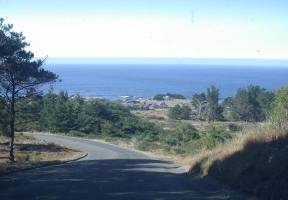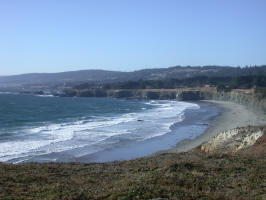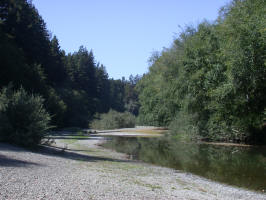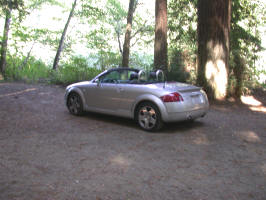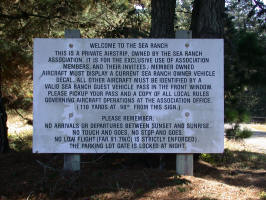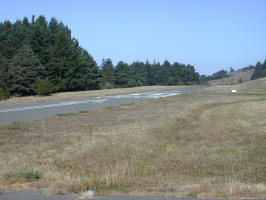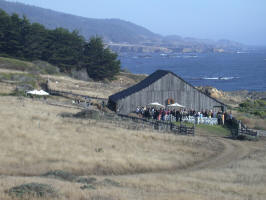 On 9/11/2002, Jon braved the US Air transportation system and flew to Ithaca to meet with the Architectural Studio Team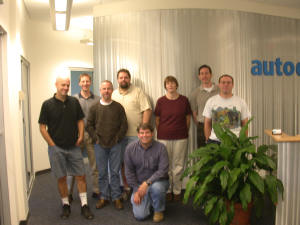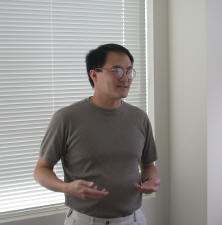 In addition to working, Ben took some of the team out on Cayuga Lake in his boat.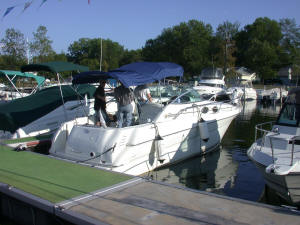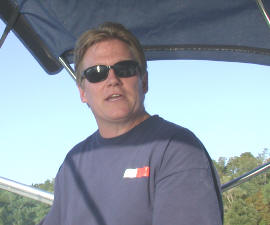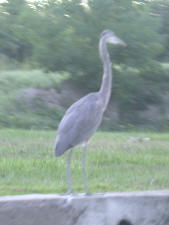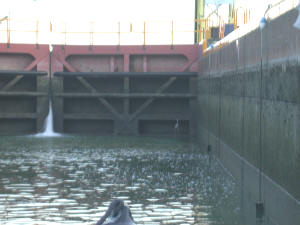 We convened at Ken's afterwards for a BBQ.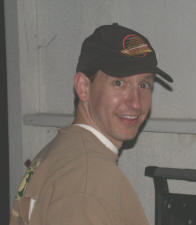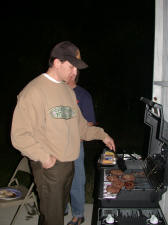 On September 16th, Jon purchased N97920, a 1979 Cessna 182 - our first airplane.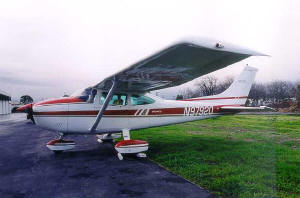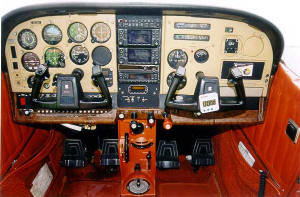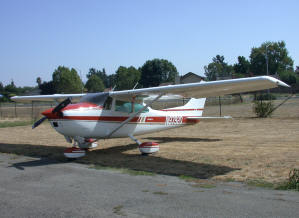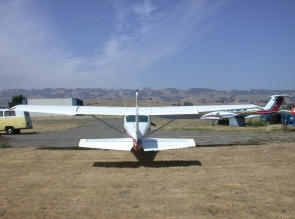 On September 19, Jon passed the checkride and earned his instrument rating. On to commercial - the next rating....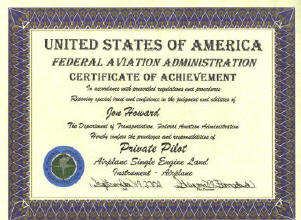 After earning his instrument rating, Jon flew 97920 down to Santa Paula, CA for emergency maneuver training, a course to help deal with in-flight emergencies. Jon learned from Rich Stowell (click on patch or card below for Rich's website) how to recover from spins, spirals, control failures, engine failures, rolls, etc.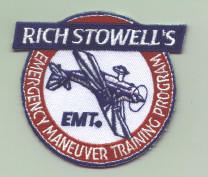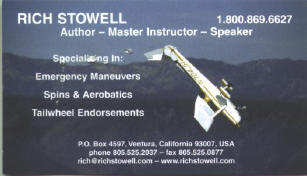 The training was held at Santa Paula airport in a Citabria and Decathalon - both Aerobatic planes...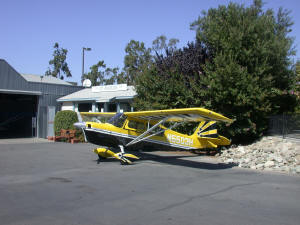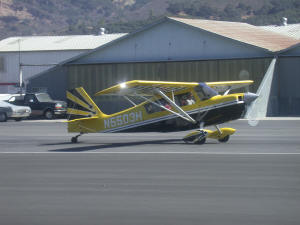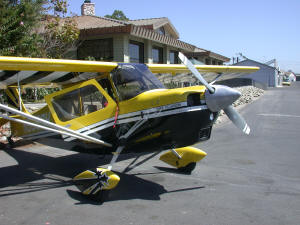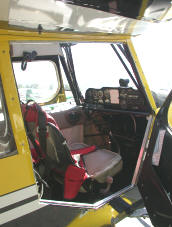 The Santa Paula airport also features a museum with old planes that Jon could explore between sessions.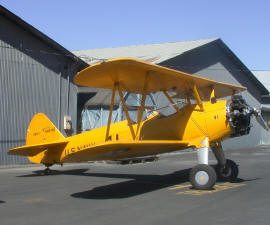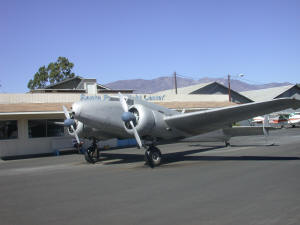 Jon stayed by the pier in Ventura and did a bit of sightseeing in nearby Ojai.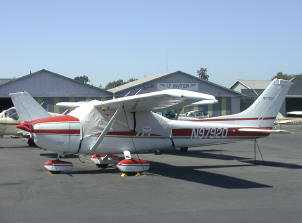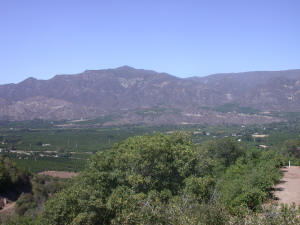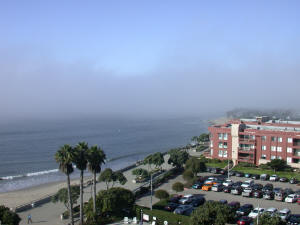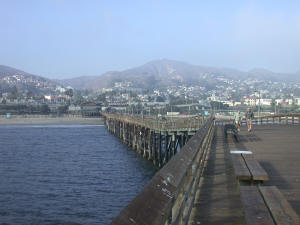 After the course, Jon flew 97920 back to Northern California...