After Shanghai, Jon and Care flew to Hong Kong for a week of R&R. We arrived in the afternoon of June 30th, Sunday. A car from the Mandarin Oriental, our hotel, picked us up at the airport and we sped into the city. The Mandarin located in the heart of central Hong Kong was built in 1963. It is a classic colonial service hotel which makes up for some of its aging deficiencies. We had a great view since our room was across from the Star Ferry Terminal and looked out over Victoria Harbor. The temperatures were hot and humid, our room smelled like Florida and was air conditioned to the point that my camera lens were fogged whenever I went outside.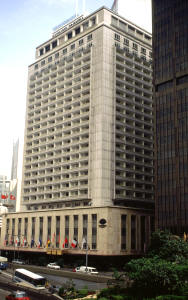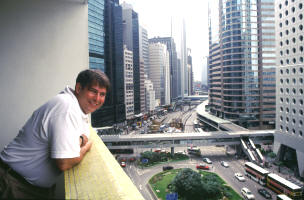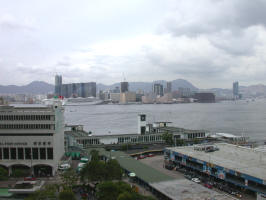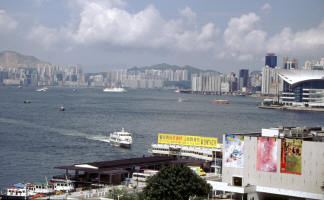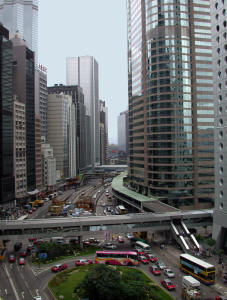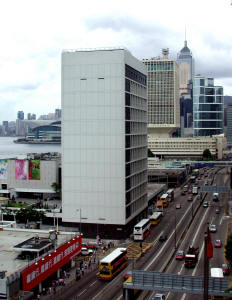 After unpacking we started out for a walk and immediately noticed that the street behind our hotel was blocked and groups of people were gathered as if waiting for a parade or concert. As we walked toward Queen's Road Central and the Standard Chartered Bank, Hong Kong Bank, Bank of China and Chater Garden, we continued to see masses of people sitting together playing cards, talking, dancing, eating and socializing. It was also apparent at this point that the crowd was all women. Apparently on weekends and holidays, the domestic women workers get together in groups and spend the day outside together in a designated location. Many of the males/husbands associated with these women are not in Hong Kong so the groups become extended family.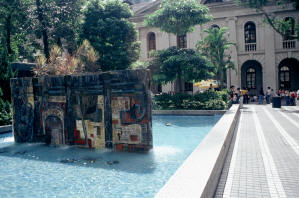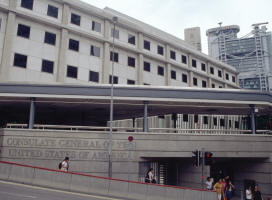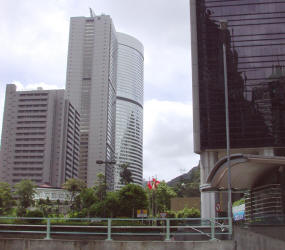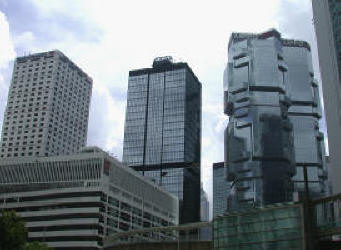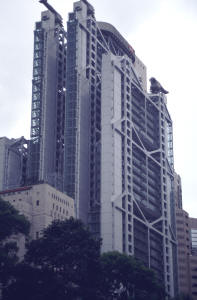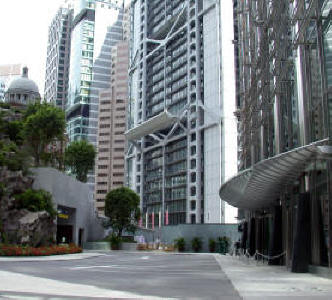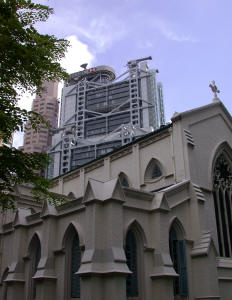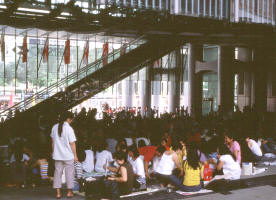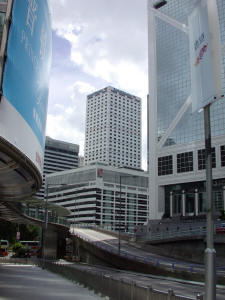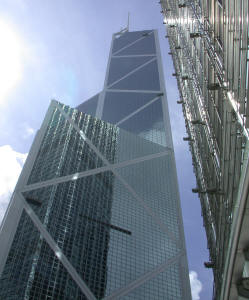 We move toward the waterfront and the Hong Kong Convention and Expedition Center. However we are turned back at streets leading to the Convention Center that are blocked by guards. When we returned from our walk, we noticed from our balcony that the freeway below had been blocked off since our arrival. After multiple police motorcycles roared past, a motorcade of official vehicles swept past. This was Jiang Zemin's arrival for the 5th Anniversary celebration of the handover of Hong Kong from UK to China.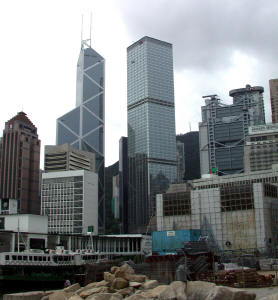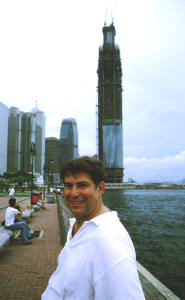 Dinner was a repeat from our first trip to Hong Kong. We walked up the hill to a small upstairs restaurant, IndoChine 1929. While we enjoyed a great dinner, crowds were watching the soccer playoffs on giant TVs in the street below, cheering and clapping.