July 1, Monday. Today is a holiday in Hong Kong in celebration of the handover. Jiang Zemin, General Secretary of the Chinese Communist Party, spoke to the newly appointed assembly today. After 5 years there is increasing awareness that the hardline Party continues to rule this SAR area under a tight rein.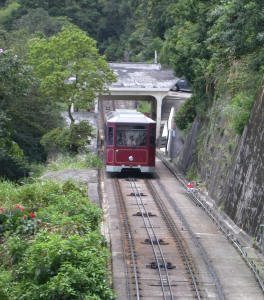 We caught the Victoria Peak tram up to the top to capture the view and indulge in a great cup of coffee. When fortified we took the circular walk in the park area around the peak. We had views of Hong Kong as well as the southern part of the island, Aberdeen, Lamma, Stanley.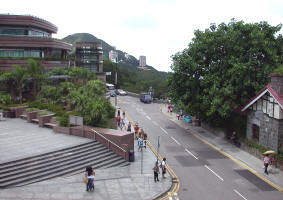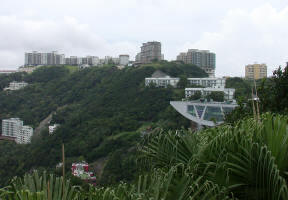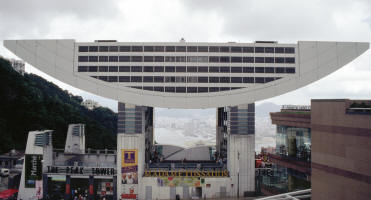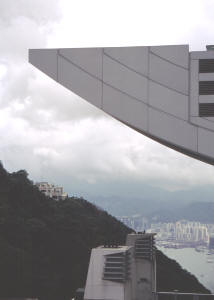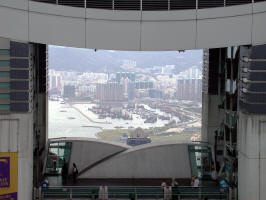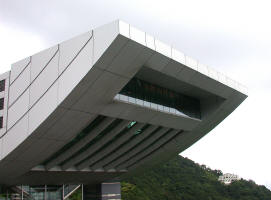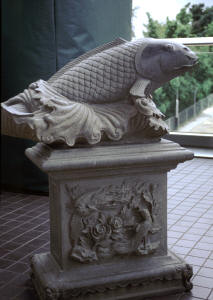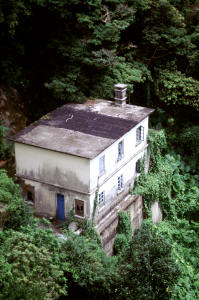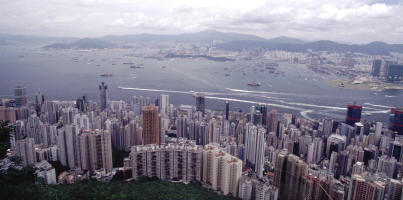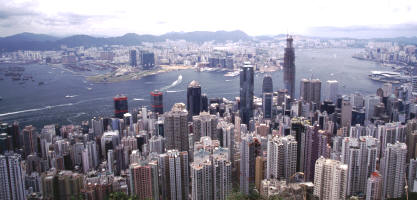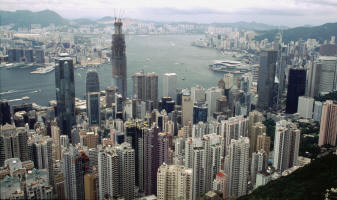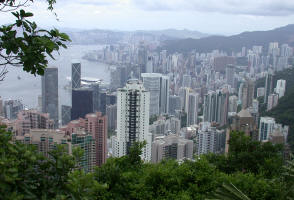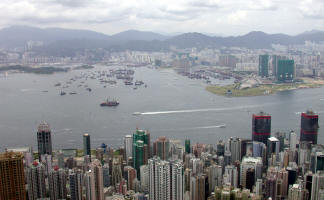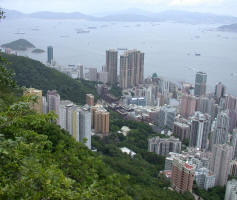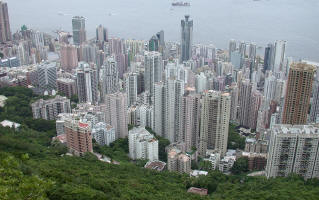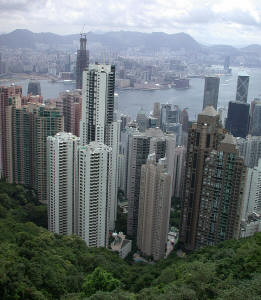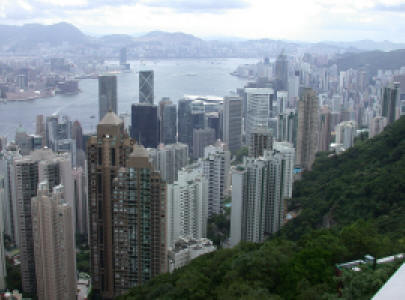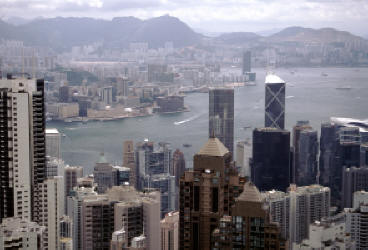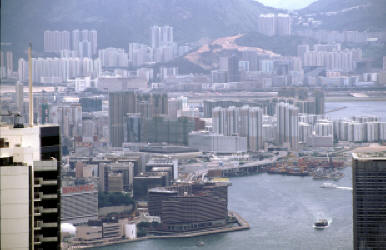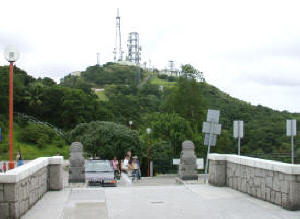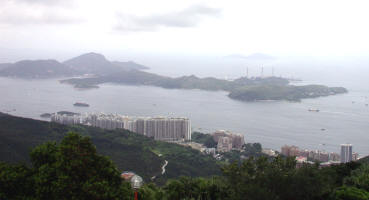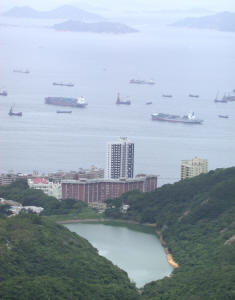 We then walked down the Peak and continued our walk westward through Hollywood Road, Central Market and toward Bonham Strand where we sat for some refreshment before moving on toward the harbor.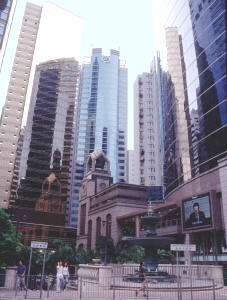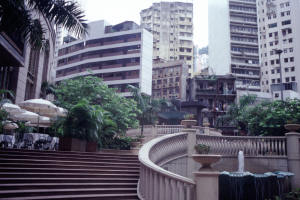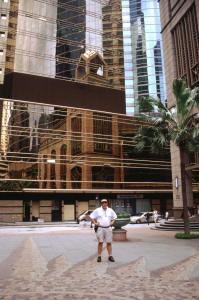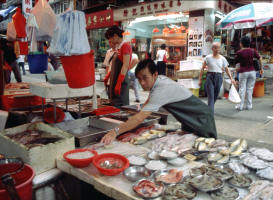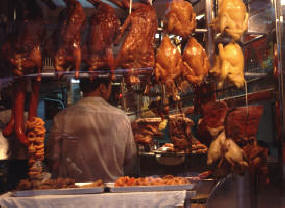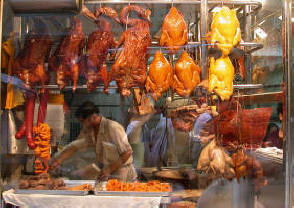 Moving back toward the ferry terminal buildings, we took time to check out the latest Pelli building under construction. Not only will it be the tallest building in Hong Kong, the base of the building will extend for several blocks overlooking the ferry terminals and waterway.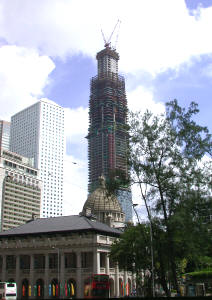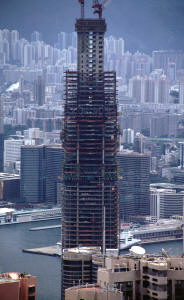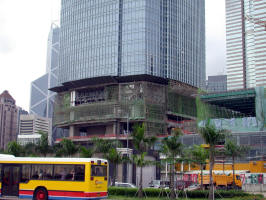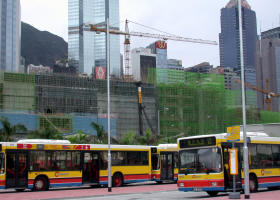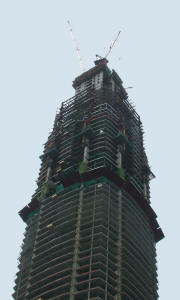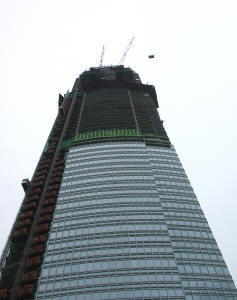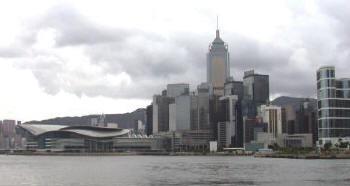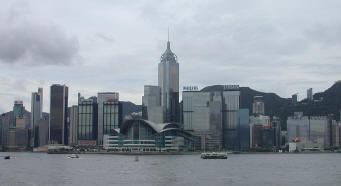 In order to catch the fireworks from our balcony, we had an early dinner at Sichuan Garden which is just a few blocks from our hotel. Later we toasted the anniversary of the handover while watching the spectacular fireworks from our balcony.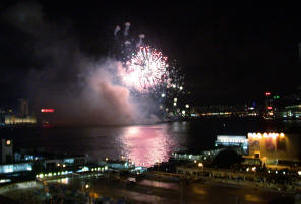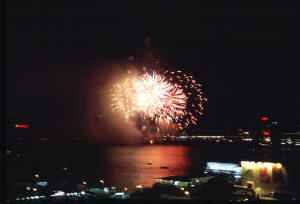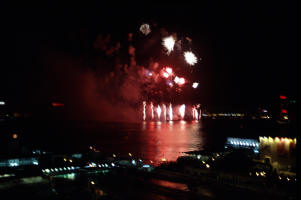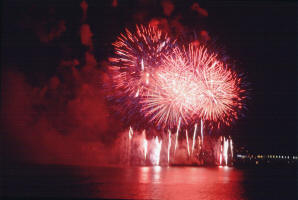 On July 2nd we went to Macau