Highlights of January 2006
Click here to see what we were reading in January 2006
New Years Brunch with George and David
The first day of 2006, our friend George, who we met on our Bhutan trip was in San Francisco visiting his friend David. George and David came out for a rainy afternoon brunch and reminiscing about all of our travels.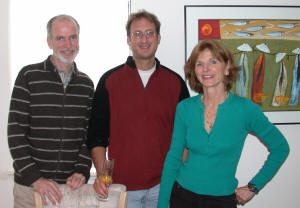 Digital Architecture Conference - Guangzhou
January 7-8, Jon was the keynote speaker at a conference of 140 Chinese Architecture professors in Guangzhou, China discussing a digital architecture curriculum. The professors represented 40 schools of architecture in China.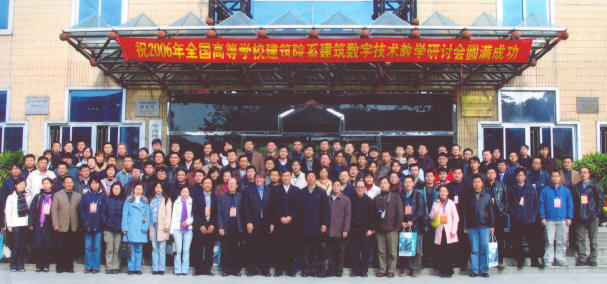 On Saturday afternoon, after a day of lectures, we all went to tour Xiao Gu Wei Island. It is an island in the Pearl River outside of Guangzhou where 10 local universities have established branch campuses. Each campus holds, on average, 6,000 students - so the island holds 60,000 students - about the size of a U.S. big 10 university. Most of the campuses were very new and had very modern architecture.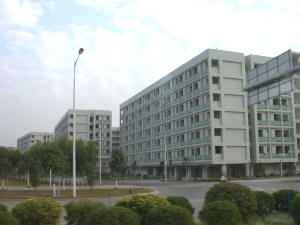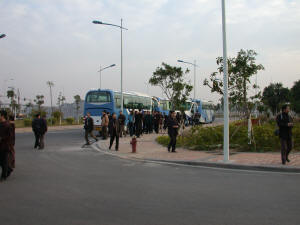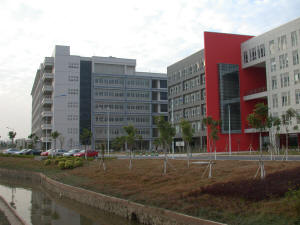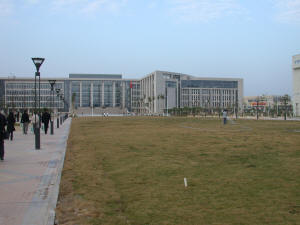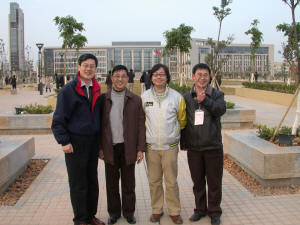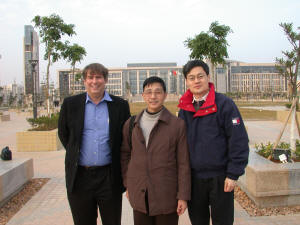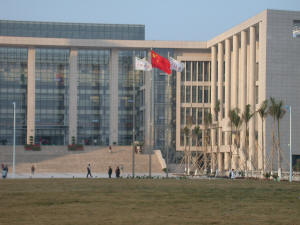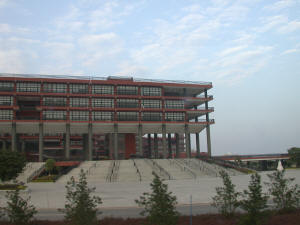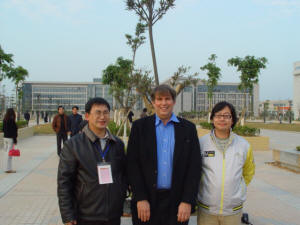 Photo courtesy Prof. M. Ran, Huaqiao University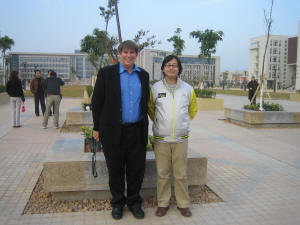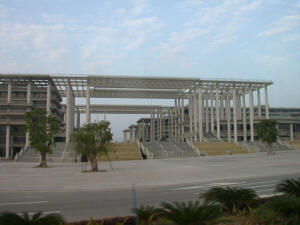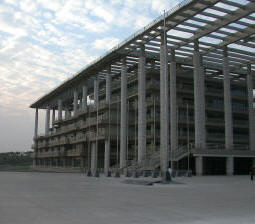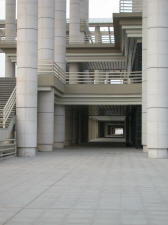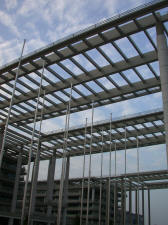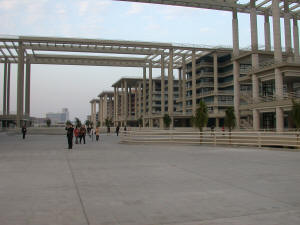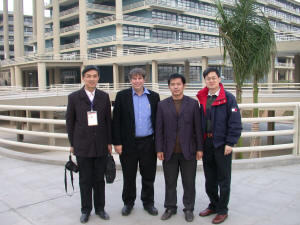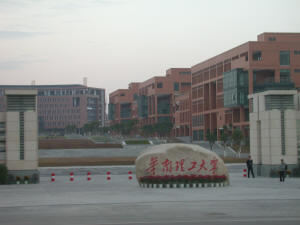 In addition to the modern campus buildings, we toured a new art gallery complex - complete with new Chinese row houses, mixed in with some old buildings, and a stream running through the center. The compex also featured a wall made of oyster shells.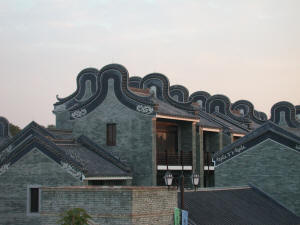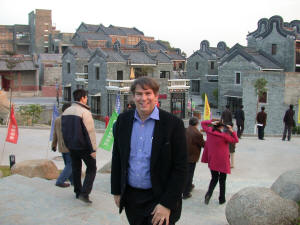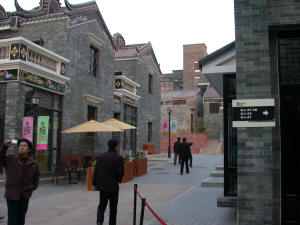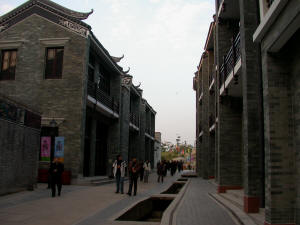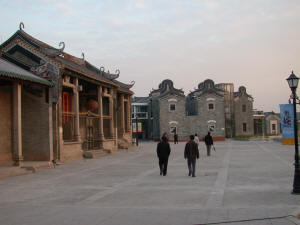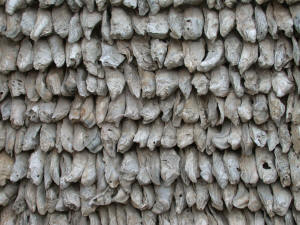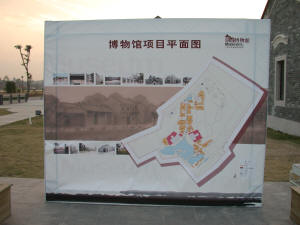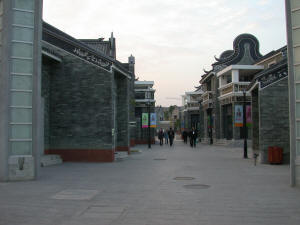 Autodesk China Employee Kickoff - Sanya
After Guangzhou, Jon went to Sanya, a resort town on Hainan Island, to participate in the Autodesk Greater China Employee Kickoff. In addition to the indoor program, we did a team building exercise building a "great wall" on the beach.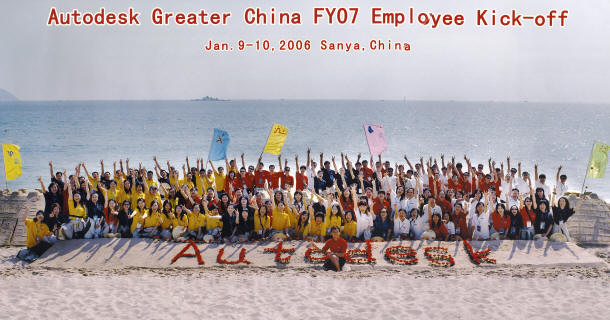 Our hotel was the Mangrove Tree Hotel, on the beach overlooking the South China Sea. Although it was January, it was pretty warm. The climate and the area were reminiscent of Hawaii.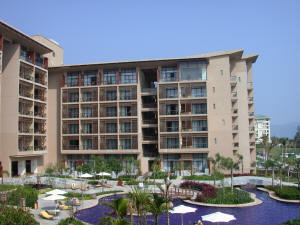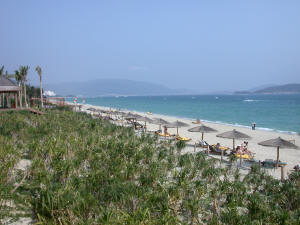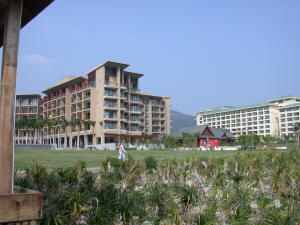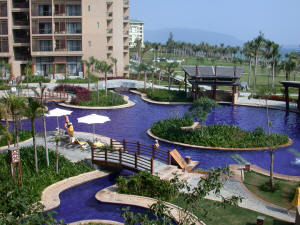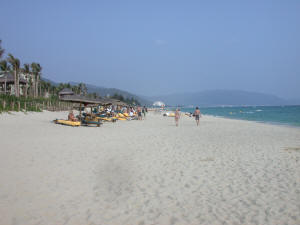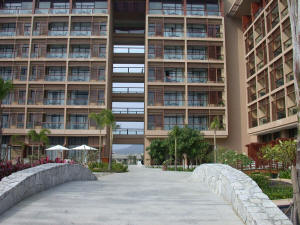 The Mangrove Tree had a great beach and swimming pools.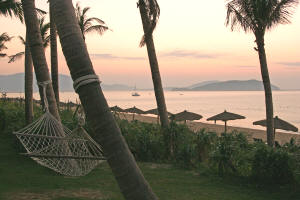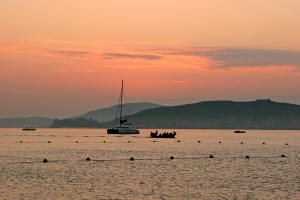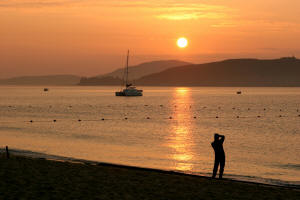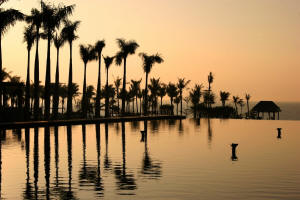 Four photos above courtesy J. Huang
Jim, Lang, Ping, and Jon went out sightseeing one afternoon. Our first excursion was taking some small motorboats out to see a famous ocean rock. Once we were out on the water, the boat drivers tried to negotiate a higher fee to take us further and almost refused to take us back.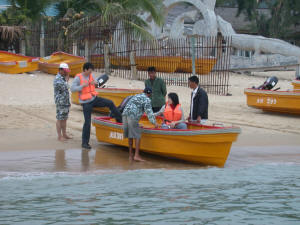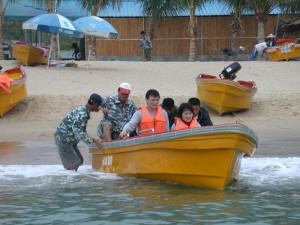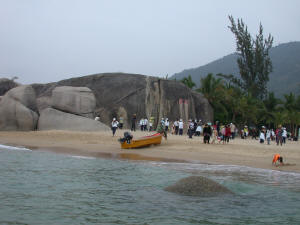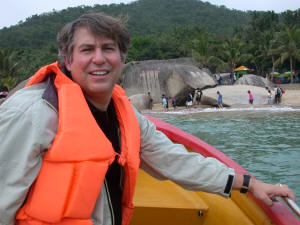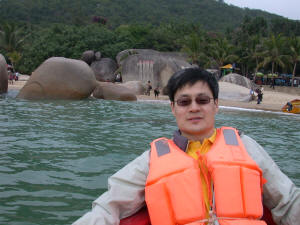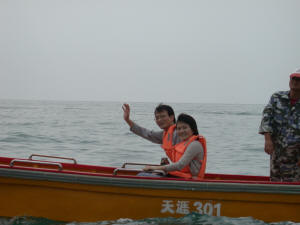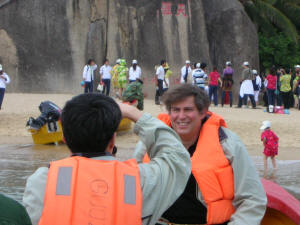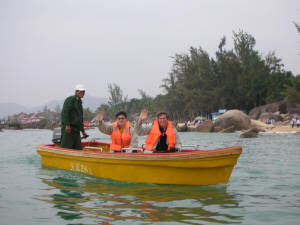 Photos courtesy Lang Shen Yun

After the rock, we toured an "ethic village" where Lang, Ping, and Jim offered Jon up for a mock wedding to one of the locals.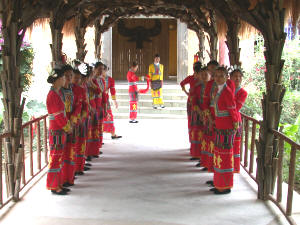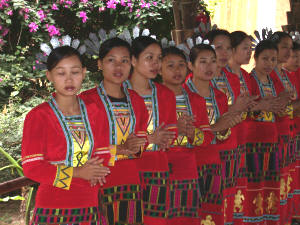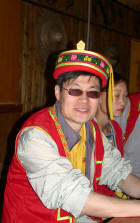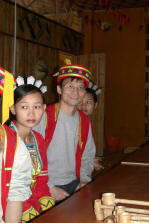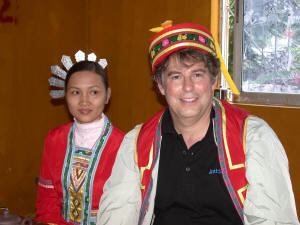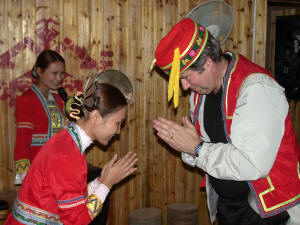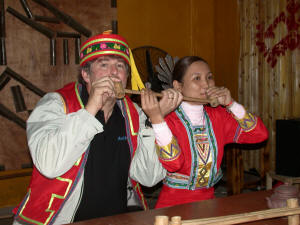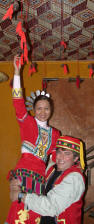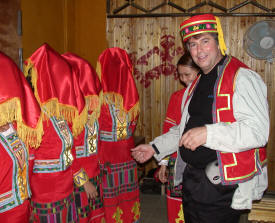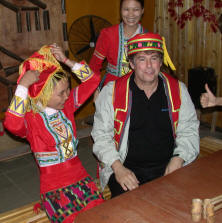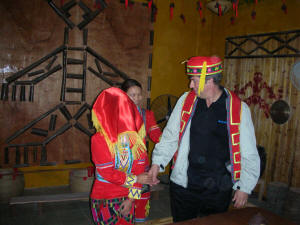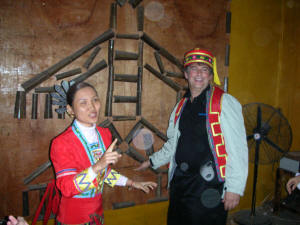 Photos courtesy Lang Shen Yun
After the wedding, we toured the rest of the ethnic village - including a dance troupe and several carnival-like exhibits.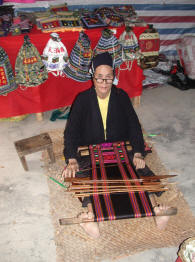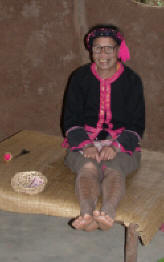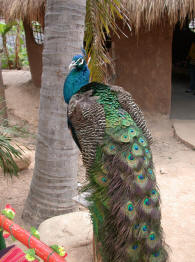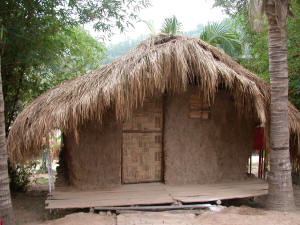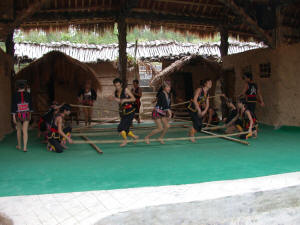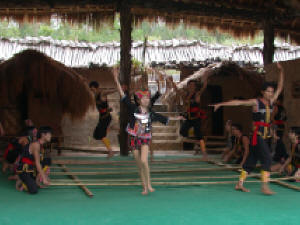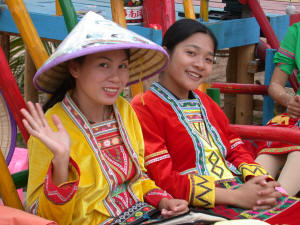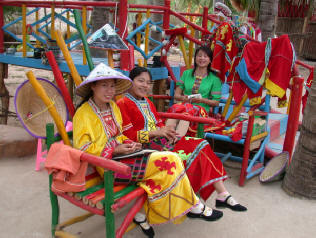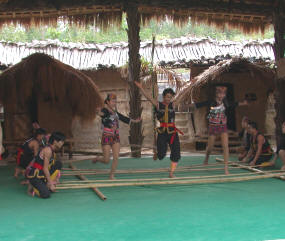 Gala. When we returned to the Mangrove Tree Resort, we found the Autodesk Greater China team preparing for the a gala banquet featuring Autodesk China employees performing the Beijing Opera and doing Chinese Kareoke. Everybody got dressed up - some in evening dress, others in traditional Chinese costumes.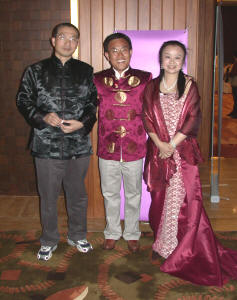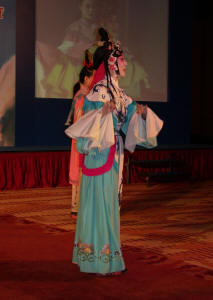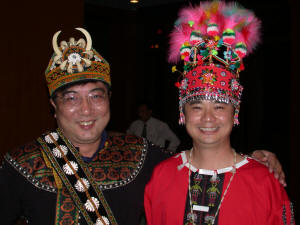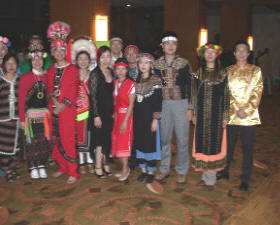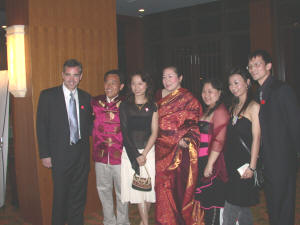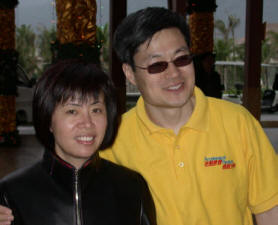 The team performed the Beijing Opera then moved into some Kareoke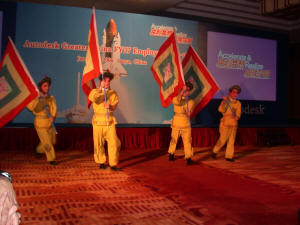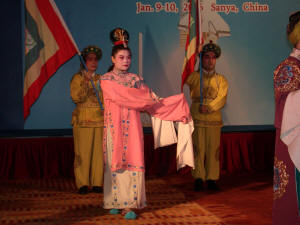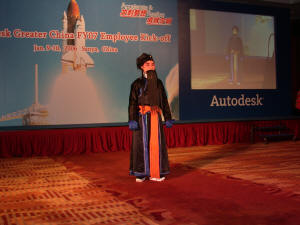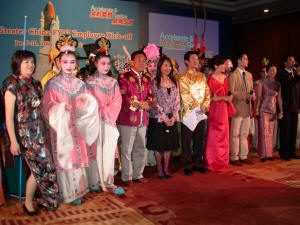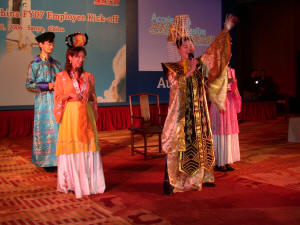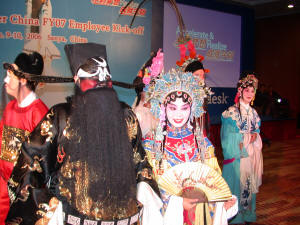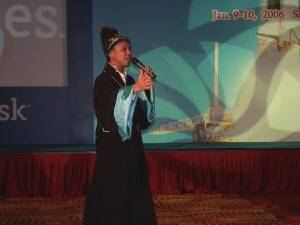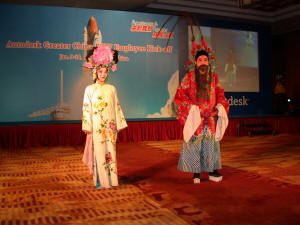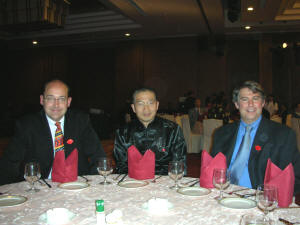 Photo courtesy Lang Shen Yun
Since India and China are now joined in the new Emerging Market Geo, the team also did an Indian Dance.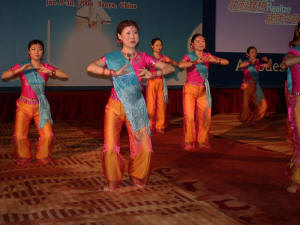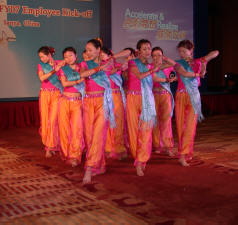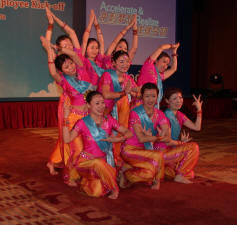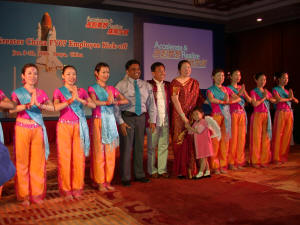 Hong Kong On the way back from Sanya, Jon transited through Hong Kong and had a little time for sightseeing in one of our favorite cities.

Happy Chinese New Year! Tasz and Asia wish everybody a fruitful and prosperous year of the Dog. They are proud to have a whole year devoted to celebrating their existence.