Highlights of October 2005
Click here to see what we were reading in October
I spent the weekend in Bangalore at the ITT Sheraton and explored the town and environs.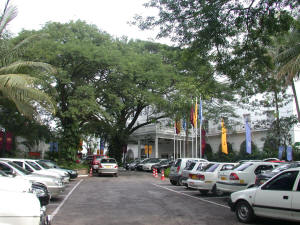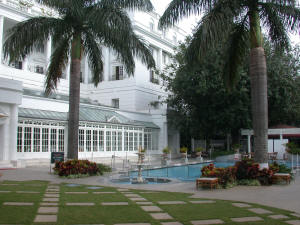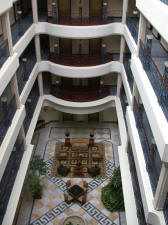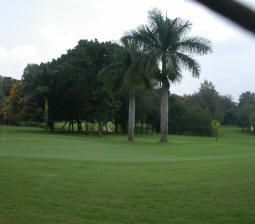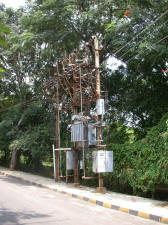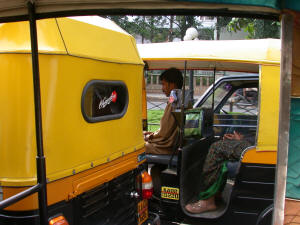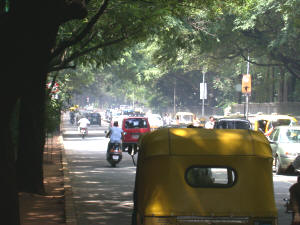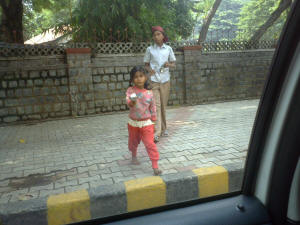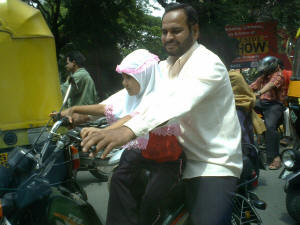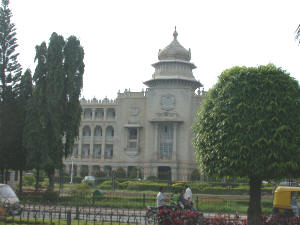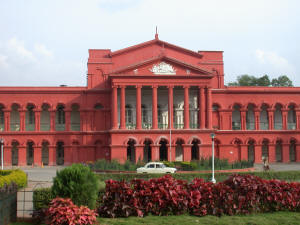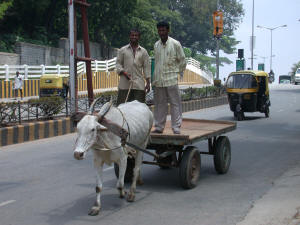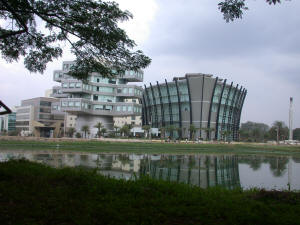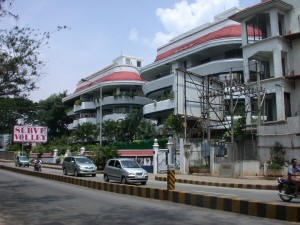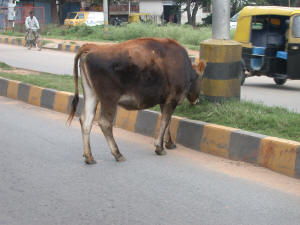 On a brief break in Chennai, we stopped at the Snake Park. Deepanker and I toured the park viewing cobras and crocodiles while Tom enjoyed a smoke.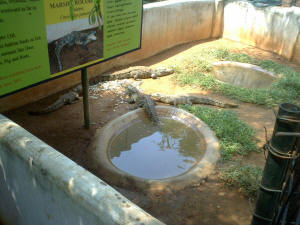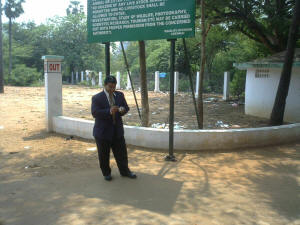 After India, Jon flew to Bangkok to meet Care for a couple of days of rest and sightseeing prior to our vacation to Bhutan. We explored some areas of Bangkok we had not previously visited and then took a trip up the Chao Phraya river to Ayutthaya, the ancient capital of Thailand.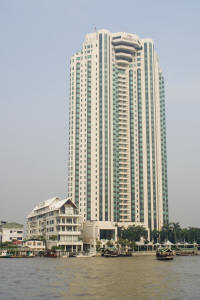 In Bangkok, we stayed at the Penninsula.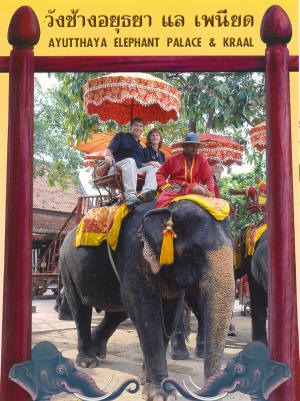 While in Ayutthaya, we took an elephant ride at the Ayutthaya Elephant Place and Kraal.
On October 6, we flew from Bangkok to Bhutan. Bhutan is a tiny country, about 1/2 the size of Indiana, between China and India. It is a Himalayan Buddhist kingdom. For more information on Bhutan, see the CIA World Fact Book.
Flying into Bhutan is an experience. Enroute, we flew by Mt. Everest, just behind the wing in the photo below. A few minutes later we were on approach to Paro - Bhutan's only paved airport ringed by mountains at 7,335 feet elevation. The pilots fly a mountain approach down the Paro valley - see below.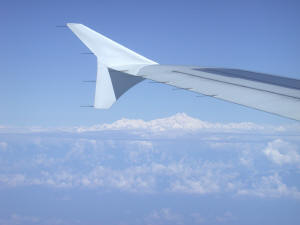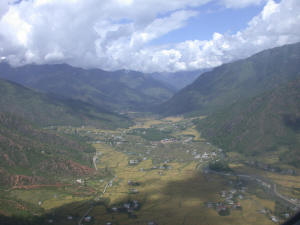 Our trip was organized and run by Asia Transpacific Journeys. We had a group of 16 people + 1 trip leader, a guide, and a driver as we toured Bhutan.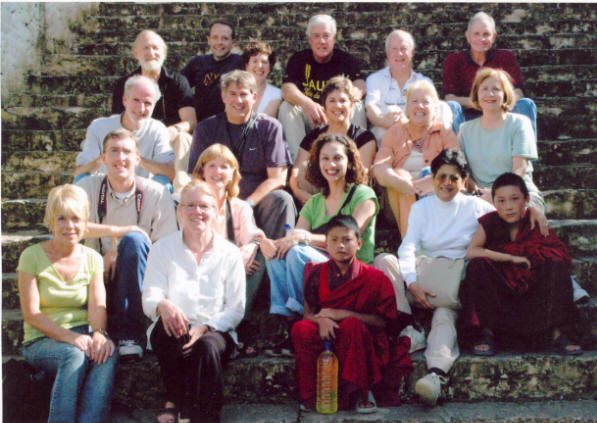 Click on the map below or the pictures following it to see our pictures of Bhutan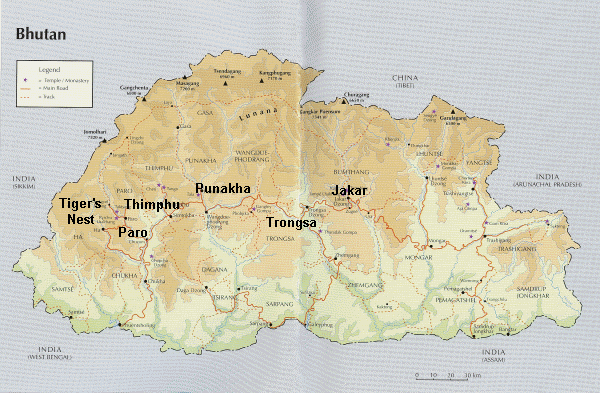 The pictures below are placeholders until Care finishes photo work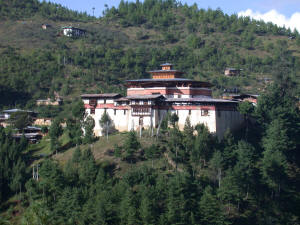 Paro- ...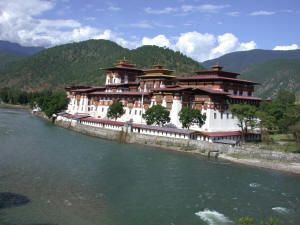 Punakha - ...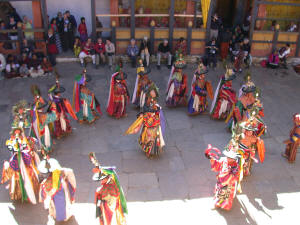 Jakar - ...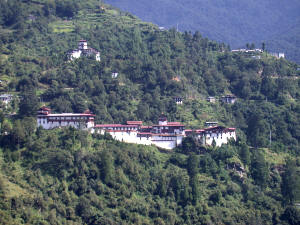 Trongsa - ...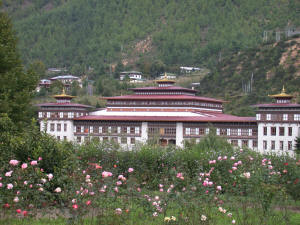 Thimphu - ...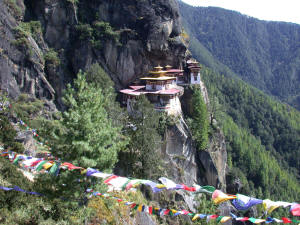 Tiger's Nest - ...

Bhutan is known for its postage stamps. Two samples at left are a snow leopard series and one of Choelong Trulsum, the famous "tiger's nest" monastery.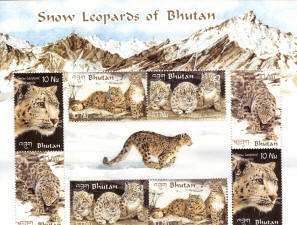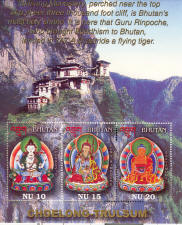 While in Bhutan, we celebrated Jon's birthday. Our travel group got me this card. It is of Buddhist prayer flags and made on handmade paper.