In early May, Jon attended an executive education course in Financial Analysis at Harvard Business School. He stayed in the business school executive education dormitory with a view of the Charles River.
The weather and campus were beautiful - this week was rare nice weather in Boston.
Pre-Race Activities.
On Friday, Sara, Jon's sister, flew in from Cincinnati and met him at the San Carlos Airport so that they could go home via the Petaluma Airport. They picked up Care and headed to dinner in Berkeley at Zachery's with Jane, Megan and Jane's friend, Karen. Jane felt the shop named after her was a good omen for the race on Sunday. The following day Jon took his sisters and Karen for a day of flying including a quick tour of the race course.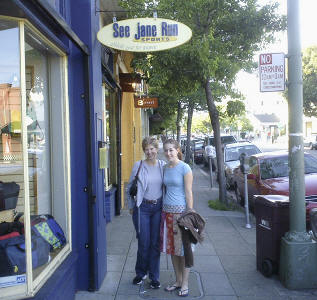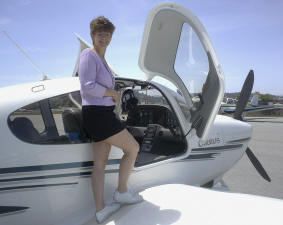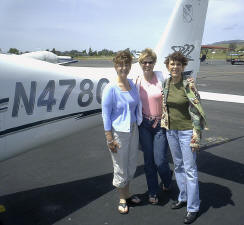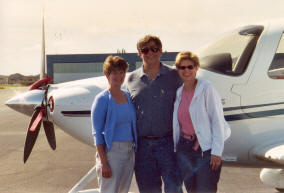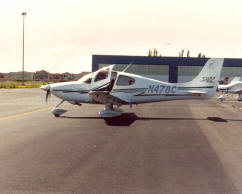 Sunday: Race Day.
We woke up early and caught the 6:30 am ferry from Larkspur to the Embarcadero. We met up with Ginger's son, Will, as well as our friends: Mike and Sheri, Maria and Eduardo plus some of their friends. As we hung around the starting area, we caught a glimpse of the local color for which the Bay to Breakers (B2B) is known.
A Special Note of thanks to Eduardo for many of the race pictures taken in this section. He took the time to stop and capture the most interesting sights along the race course!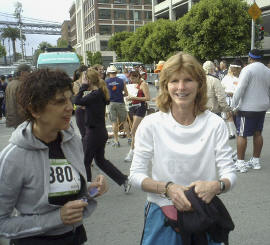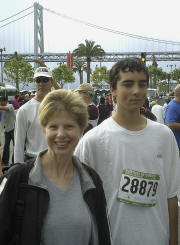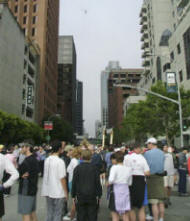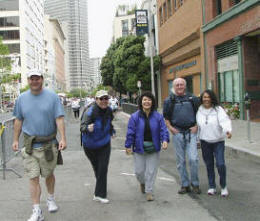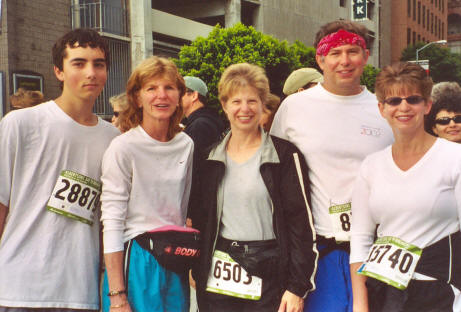 When the gun went off at 8 am, it took awhile for us to get close enough to observe the starting line. Meanwhile, Eduardo participated in the traditional tortilla throwing at the start.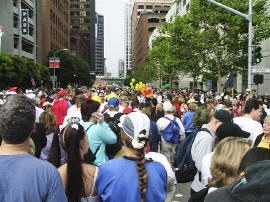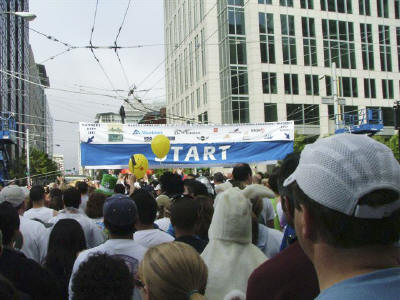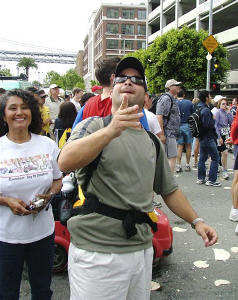 Lots of Lovely Ladies: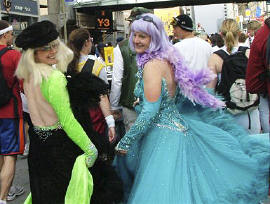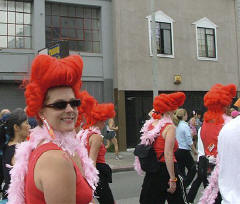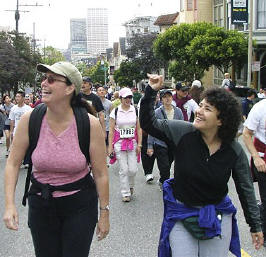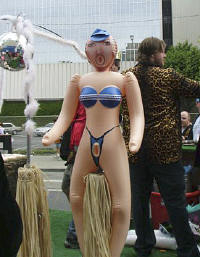 Strange body and hair color: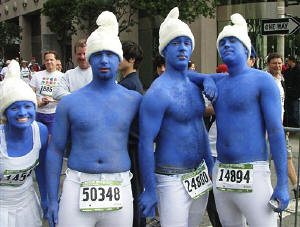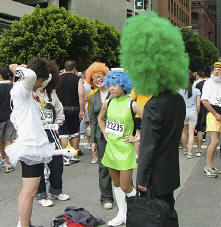 Imagine pushing Sponge Bob up this hill at about mile 2.5.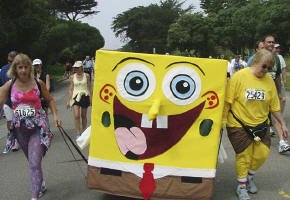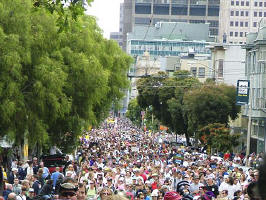 The celebrities came out: Elvis Presley(s), Michael Jackson in his Child Care Center as well as the recent Runaway Bride.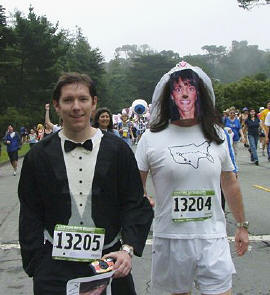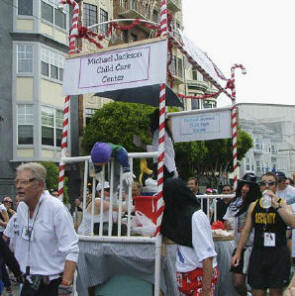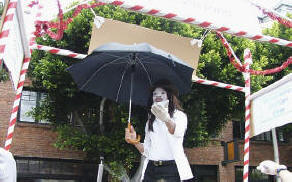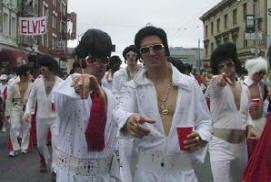 Some made statements: "Keep your Laws Off My Body"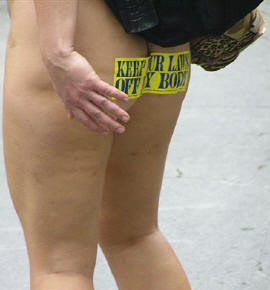 There was plenty of pink, worn by the spectators and the race participants.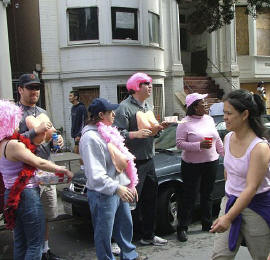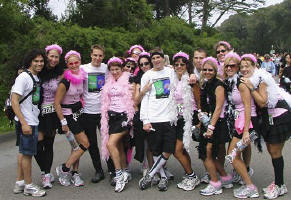 Along the race course, we had plenty of music and lots of visual eye candy.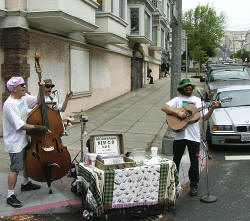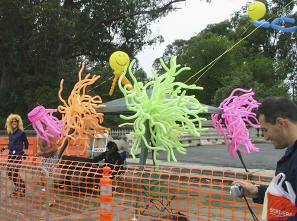 Sara and Jon at about mile 6.0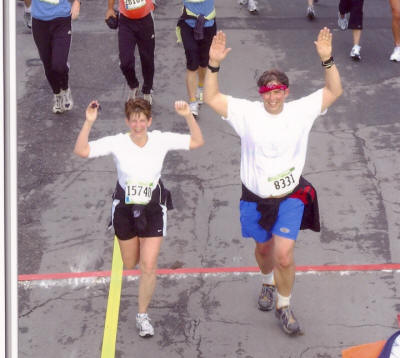 And finally there was the Finish Line, mile 7.5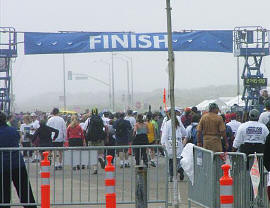 We regrouped at Footstock and checked out the rest of the colorful characters that we missed along the way.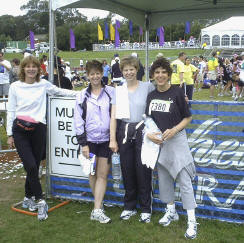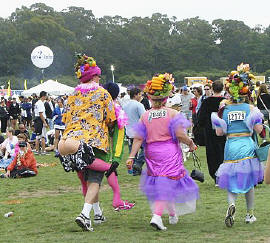 Sangria and Cuban food awaited us at Cha, Cha, Chas.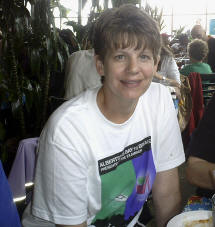 The rest of the afternoon was spent recovering.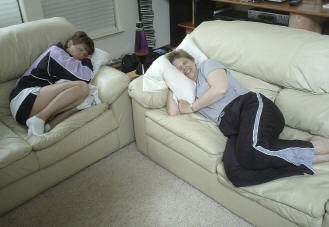 The day after B2B, we toured Copia, Napa's Food and Wine Center.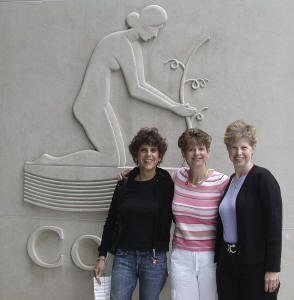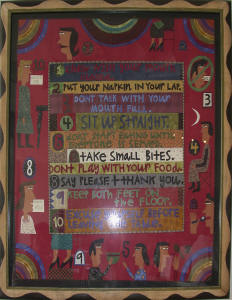 And last but not least, the hot tub shot.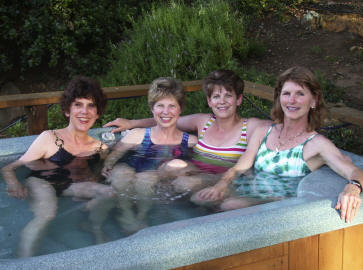 After a USTA tennis loss, Jon and Fred went on a flight over their neighborhood, the bay, and Sonoma County.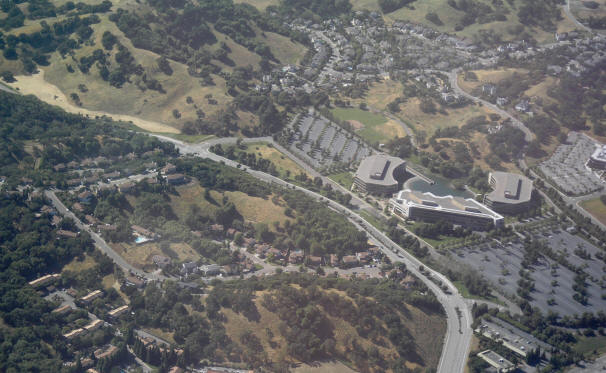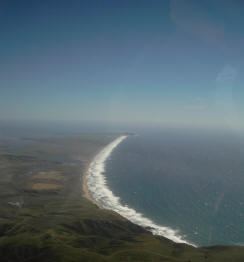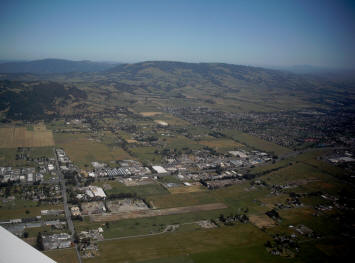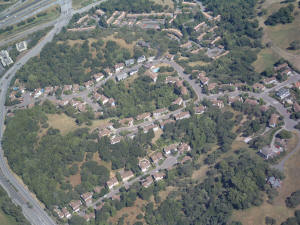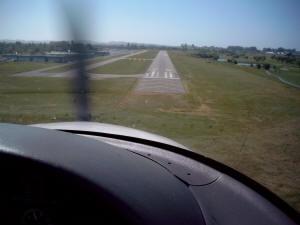 Photos courtesy Fred S.
Over Memorial Day weekend, we flew down to Monterey for Deborah and Helen's wedding. We had a great flight, directly over San Francisco (and through SFO's Bravo airspace) to Monterey. We stayed at the Monterey Plaza Hotel in Cannery Row - right on Monterey Bay and took some time to see the seals and eat at some of our favorite Monterey restaurants, including Roy's at Pebble Beach.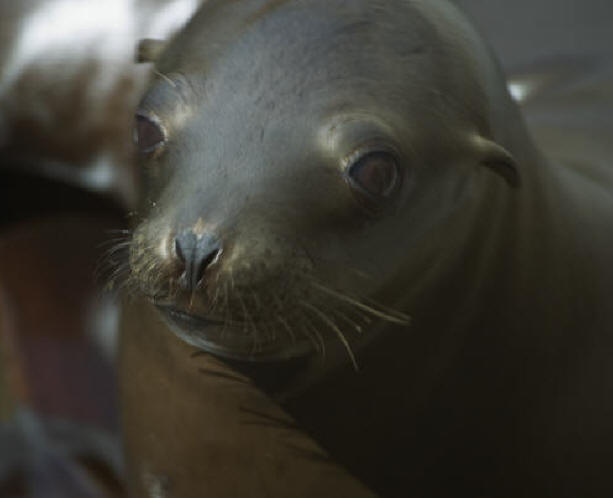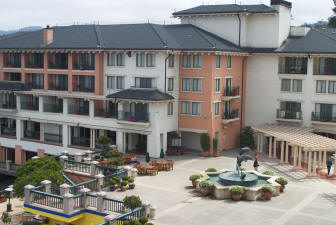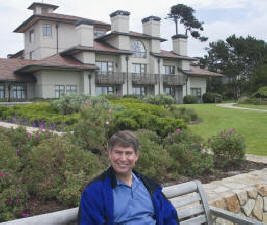 The flight down was over Marin Civic Center, directly over the city and SFO airport. On our return flight, we also got a view of The Inn at Spanish Bay at Pebble Beach.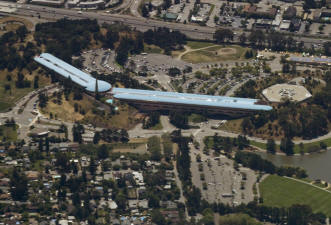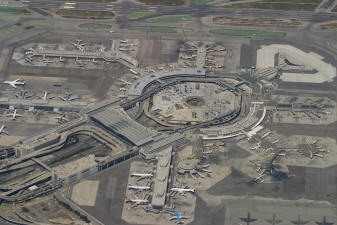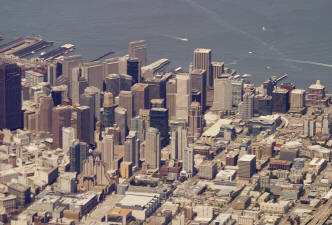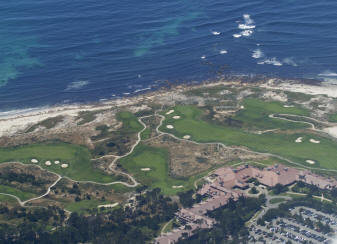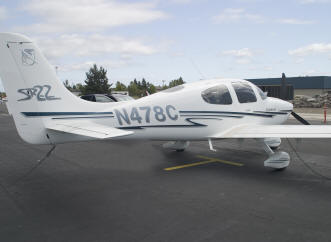 The wedding and reception was at the Guacamole Yacht Club West - right on Monterey Bay (try to find it next time you are in Monterey). The weather cooperated beautifully - partial clouds yielding to clear skies and sun right before the ceremony.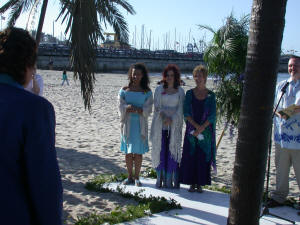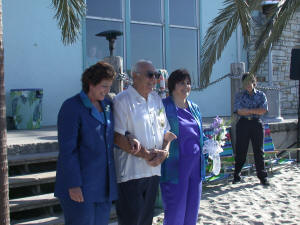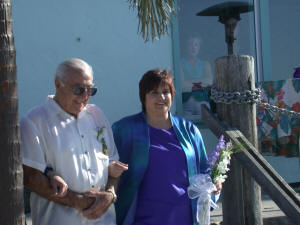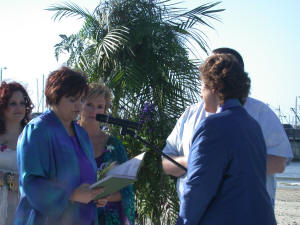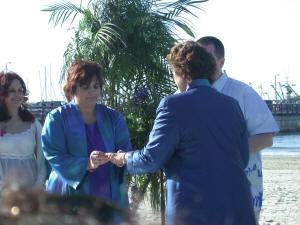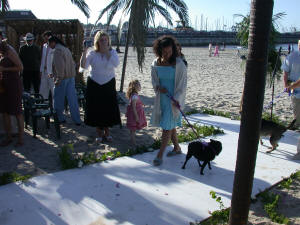 A reception immediately followed the ceremony and we caught up with a number of current, former, and future Autodeskers.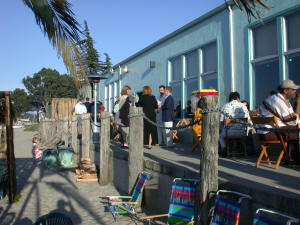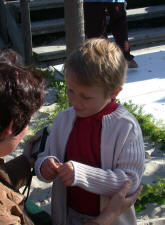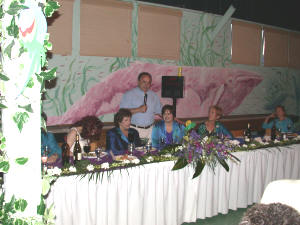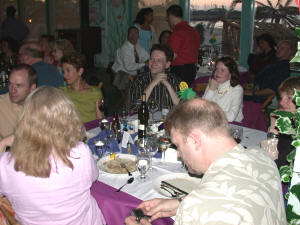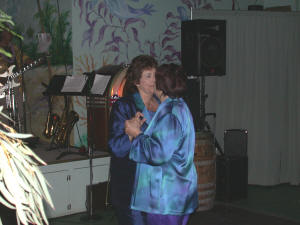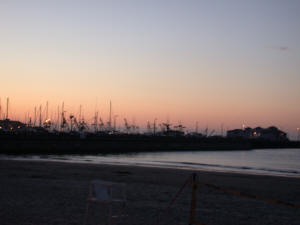 While in Monterey, Care entertained herself at the Coast Guard pier photographing seals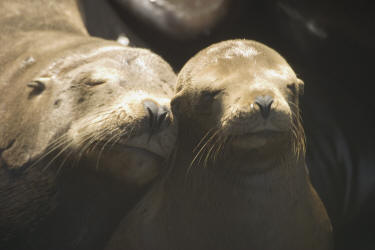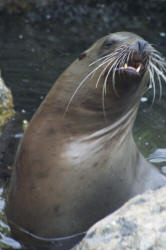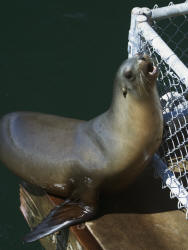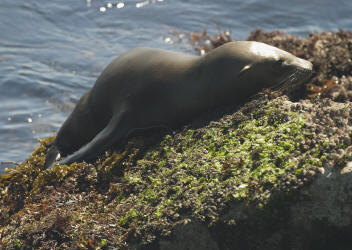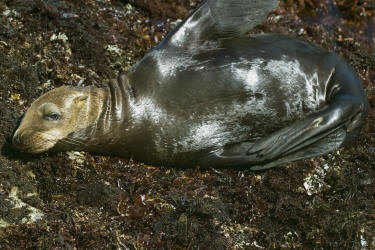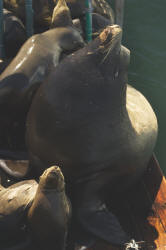 We also enjoyed Cannery Row and being tourists for a while...
On the second half of Memorial Day weekend, we went for a hike at China Camp State Park - very near Jon's office. We have lived here 10 years and have never taken this great hike.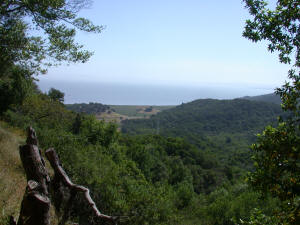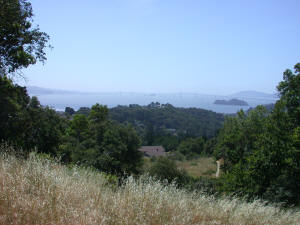 Go to June 2005