Highlights of April 2005
Click here to see what we were reading in April
Jon's UC Architecture classmate Dick visited. We took a flight in N478C (Dick was the first non-instructor passenger).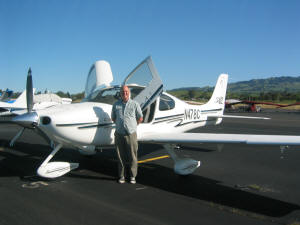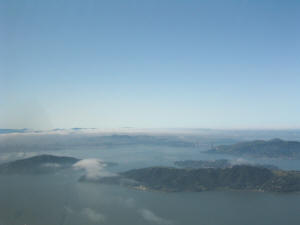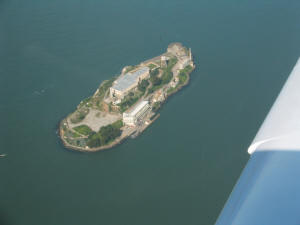 Later, we hiked the Coastal Trail at Mt. Tamelpias State Park.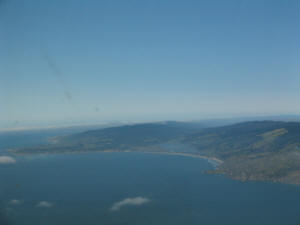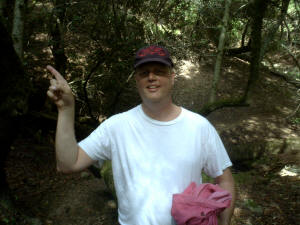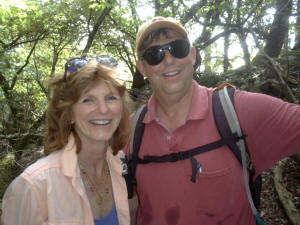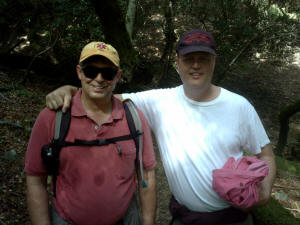 Dick borrowed our friend Jim's truck and took great care of it.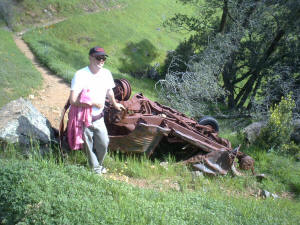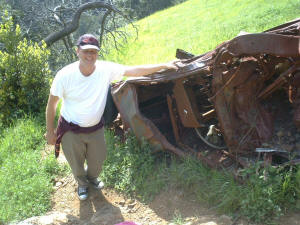 Maw

On April 14th, Jon's grandmother Helen (Maw) died at the age of 95. She is shown here on her 89th birthday. Jon and Care went to Columbus and Akron, Ohio for the funeral. It was a sad occasion, but the entire family gathered to celebrate her life. Maw is survived by two children, seven grandchildren, and twelve great-grandchildren.
In late April, we went to Dry Creek Valley in Sonoma County for the annual Passport weekend. We toured a numer fo wineries and tasted - and bought next year's supply of Dry Creek wines.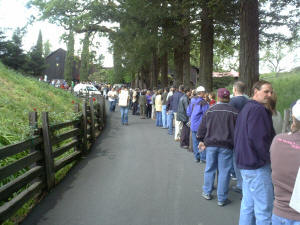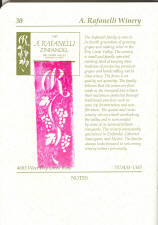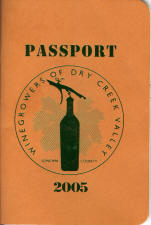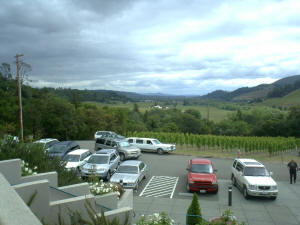 Care took her first bay tour in the Cirrus one April evening. She was totally impressed with the new airship..