Jan 19 - (cont'd) We arrive at Pencarrow overlooking Lake Wakatipu and the Remarkables. Our hosts, Kari and Bill, are very accommodating and our room is fabulously appointed.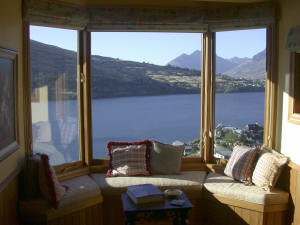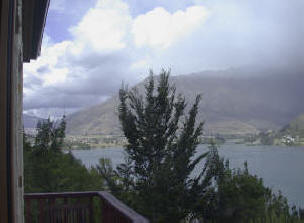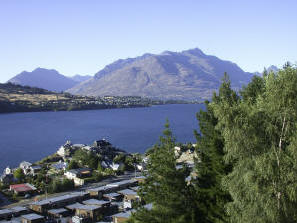 We dropped off our gear and headed into Queenstown. Our ride up the gondola to the top of Bob's Peak afforded us a spectacular view of the lake and valley.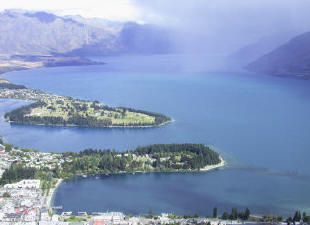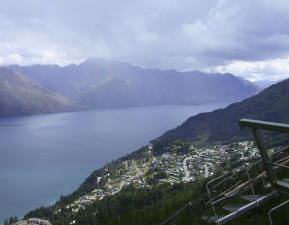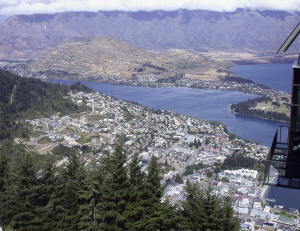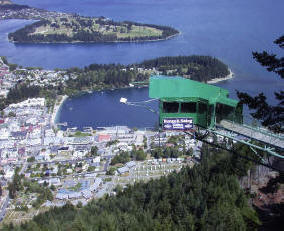 We lived vicariously through the bungee jumping thrill seekers and watched a short movie about the wonders of New Zealand.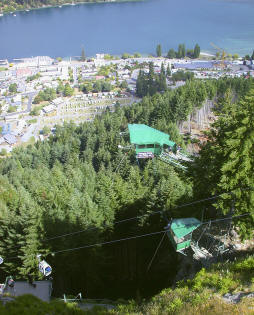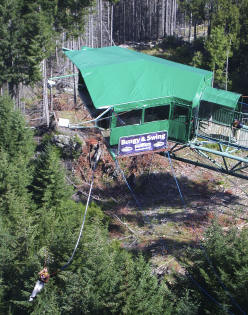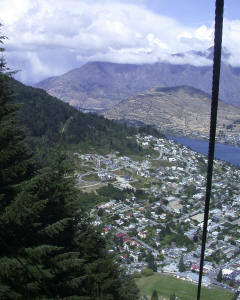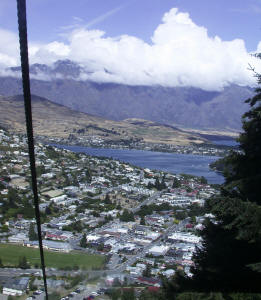 After walking around the town, we headed back to Pencarrow to freshen up for dinner. We drove up the canyon toward Arrow Point, saw the jet boats that race through the canyons and a huge bungee platform. Dinner was at Gauntley.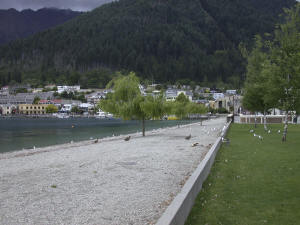 Jan 20 - Tues. Breakfast blew us away- the table setting was stunning and the food was tremendous. We will spend the day with Richard from Guided Nature Walks. Our destination is Mt Aspiring National Park, trekking Raspberry Flat up the Rob Roy Stream.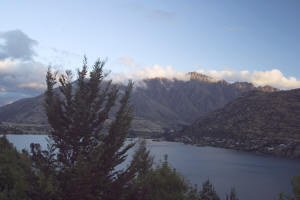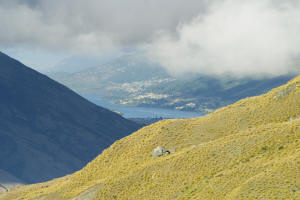 We drive northeast up and over the Cardrona Plateau, on to Wanaka, Gundsfeldt and on to a dirt road through a sheep, cattle and deer ranch.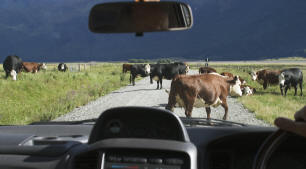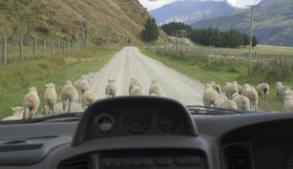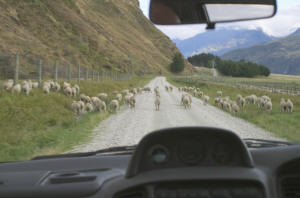 We start our hike in the meadows of Raspberry Flat and go about a quarter of a mile until we cross a suspension bridge and head up a side canyon.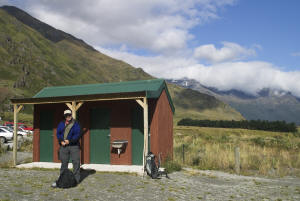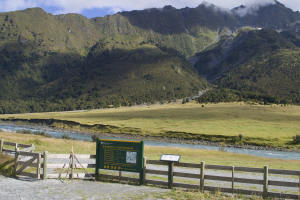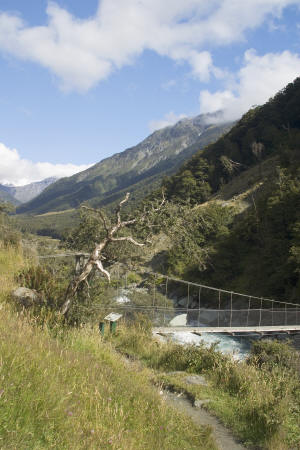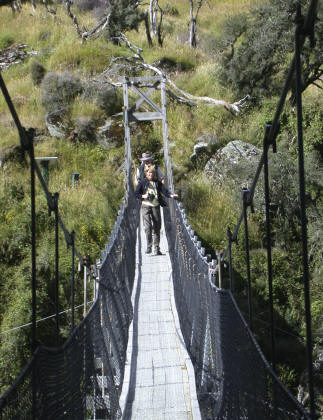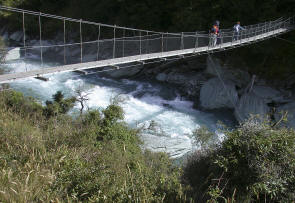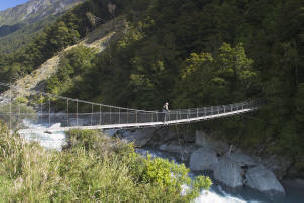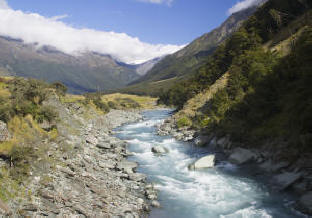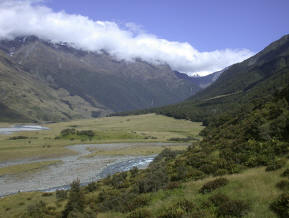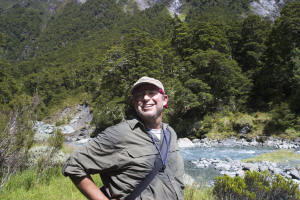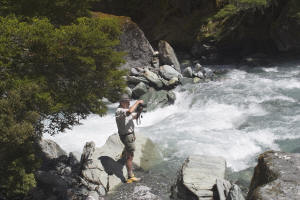 We follow the glacier stream up the mountain, climbing through fern forests and mountain meadows.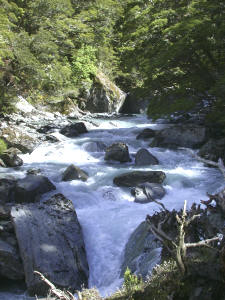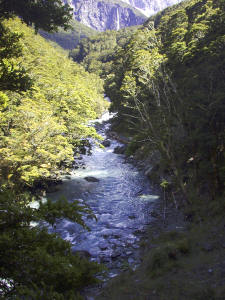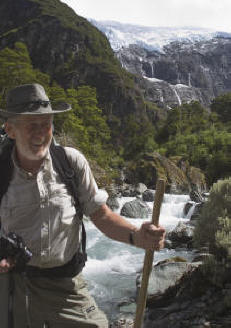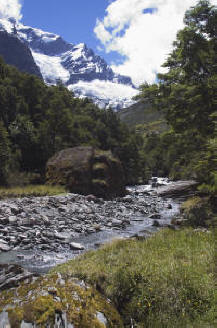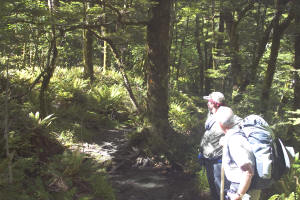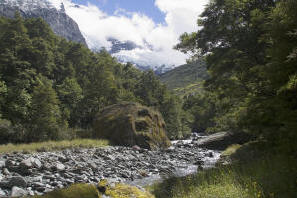 The canyon opens up to the major views of a waterfalls and the Rob Roy glacier.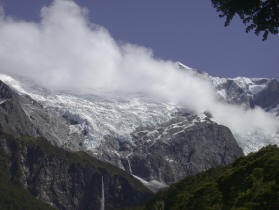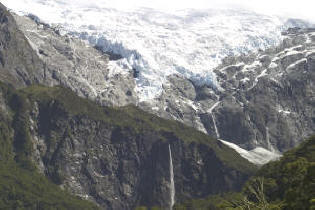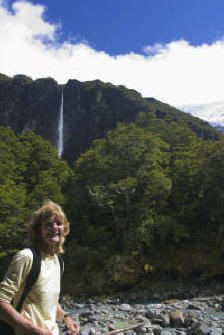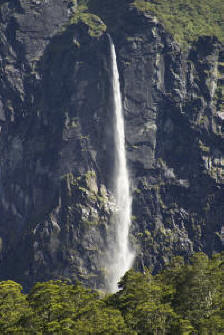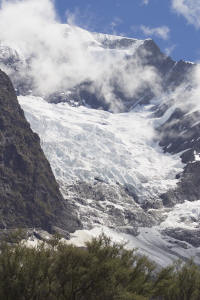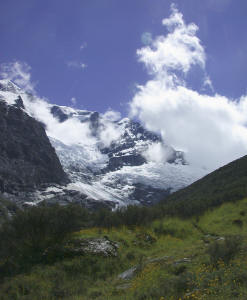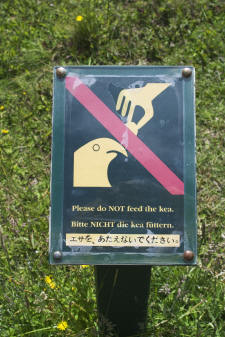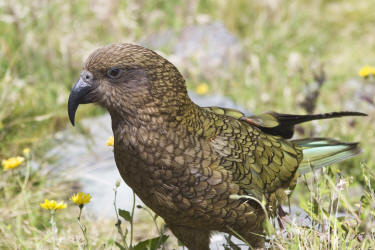 We lunch in the sun and fend off the Kea birds begging for food and then attempting to steal it out of our packs when we are not looking.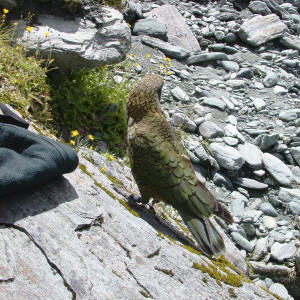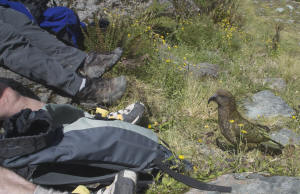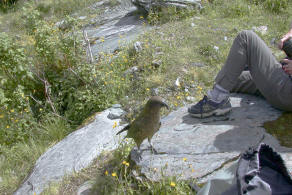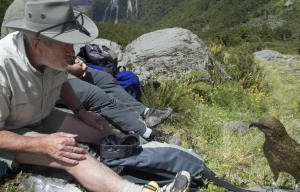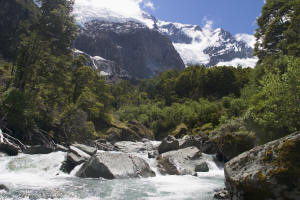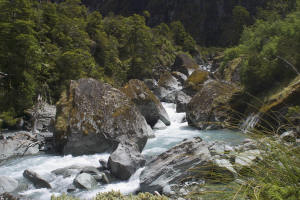 Our entertainment while eating was watching the base jumping performance of three people from the top of the waterfalls to the the valley floor.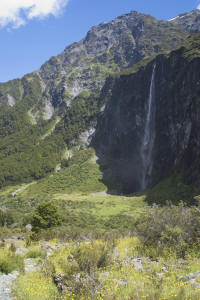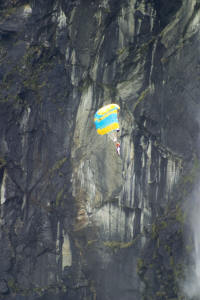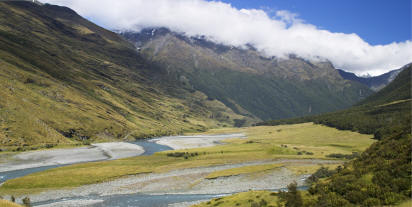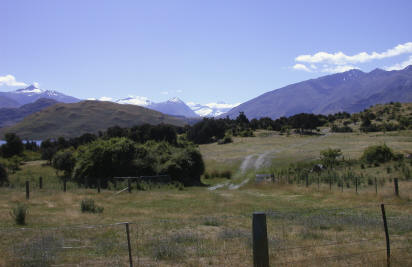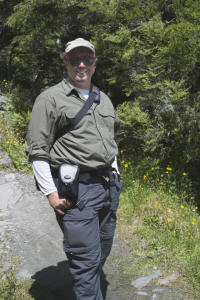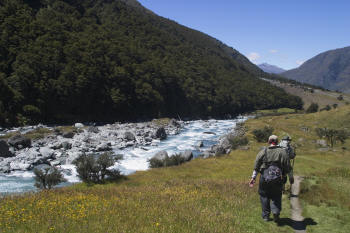 On our return, we stopped at the Rippon Winery in Gundsfedt, home of Golf Cross, a strange game played with a football shaped ball, reminiscent of frizbee with goalie nets. One last winery stop is at Amisfield and we head for Pencarrow. Dinner at Thai Siam. We depart in the morning and realize that Queenstown has many activities and beautiful surrounding country, particularly some great hikes. Next time!