Jan 18 - Sun. We fly from Nelson to Dunedin. This will be the most turbulent flight on our entire trip. When we finally touched down, Jeff from Jaguar Transport greeted us and took us to the Corstorphine House to drop off our luggage. We then headed off to the Otego Peninsula where our first stop was the Penguin Place, established in 1985 by Howard McGrouter and Scott Clarke. This private reserve is home of the yellow-eyed penguin, a solitary and untamable bird, who spends the day in the ocean feeding and returns in the afternoon to land. These penguins only live in New Zealand and are one of the rarest species of penguin in the world. It is named by the Maori, Hoiho, meaning "noise shouter" for its distinctive loud call. The site itself looks more like a military training facility with its network of underground bunkers than a wildlife home.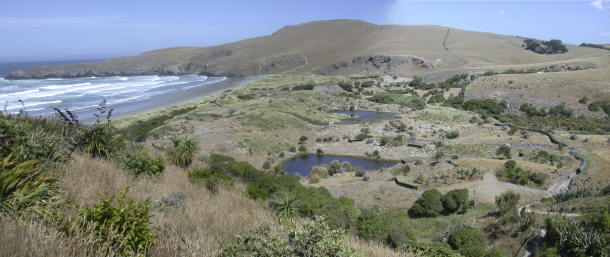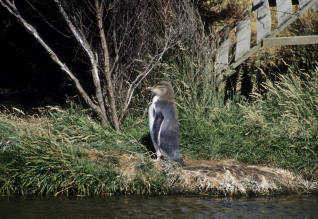 We continue our wildlife viewing at the Royal Albatross Center operated by the Department of Conservation. This is a rare mainland site of the world's largest birds with a wing span of over 10 feet. Although we were visiting during the chick hatching/guarding time of year, we did view adolescents as well as enjoy the flight of adult birds with their tremendous wing spans.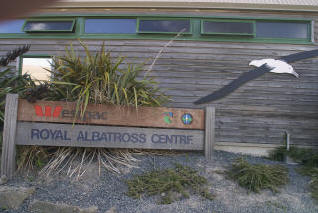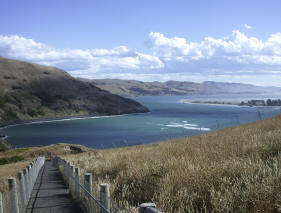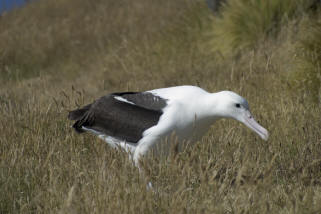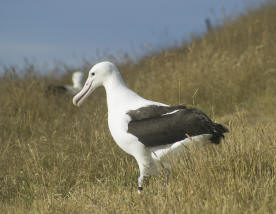 Sharing space with the albatross were masses of Stewart Island Shag nests. At the foot of the hill from the Albatross Center we stopped to see blue penguins nesting and enjoy the seals playing in the water and sunning themselves.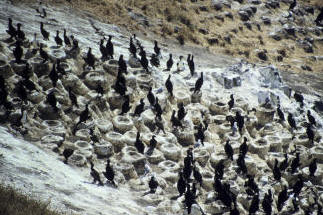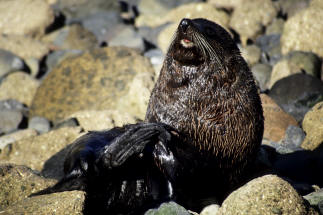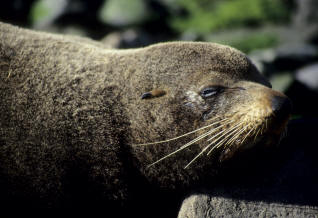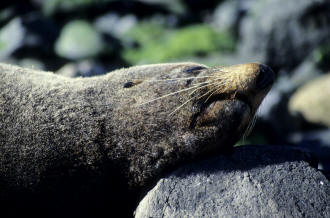 We dine at the Conservatory of the Corstorphine House which was excellent. We wish we had another day to enjoy our accommodations and see more of Dunedin.
Jan 19 - Mon. After a major rental car snafu we are on our way driving to Queenstown. The landscape changes from flats to gorges and mountain crossings. After passing through Cromwell, we start to see significant vineyard development outside of Queenstown.