Jan 15- Thur. After very tight connecting flights, we arrive in Nelson where we are transferred by car to Marahau. During our ride, we follow the coast (through Mapua, Motueka, Kaiteriteri) and see farming of hops, kiwis, fruit trees and olives. We transfer to the Aqua Taxi owned and operated by Kevin. But first he has to pull us out into deeper water with his tractor. Once in deeper water, we are swiftly delivered (20 minutes) north within the Abel Tasman National Park along Anchorage Beach, site of Kanuka Hill Lodge-our home for several nights.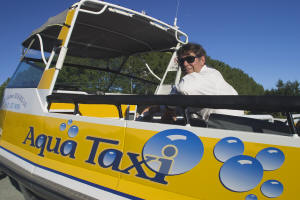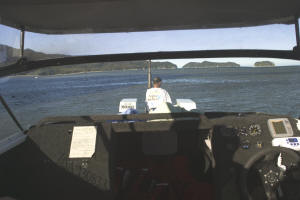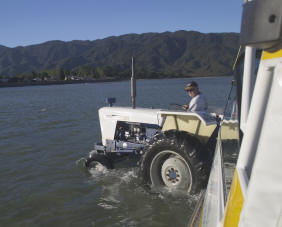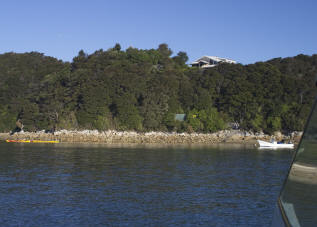 The Lodge, situated on the hill overlooking the bay, is barely visible from the beach. Jo and Franjelica (South African) are our hosts for the evening.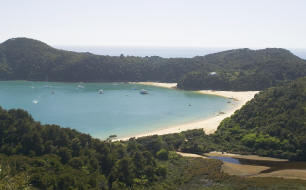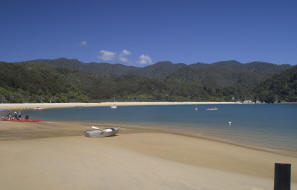 Jan 16 - Fri. We enjoy breakfast and prepare for our kayaking trip. We meet on the beach around 9:30 and were on the water within an hour. We paddle north up to Bark Bay where we find a small seclude beach nearby and pull in for lunch. The afternoon winds started to pick up on our return trip so we hoisted a giant sail and rafted back for a quick, wet ride. Before dinner, we walked out to Pitthead Lookout toward the outer side of the bay.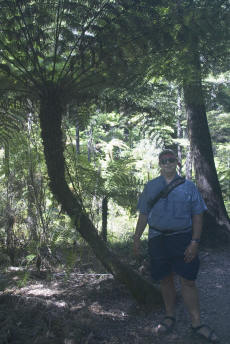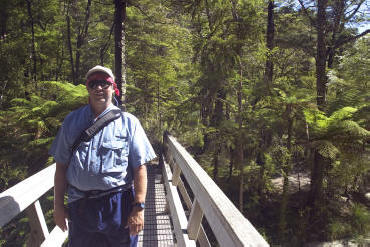 Jan 19 - Sat. Today we made the overland trip to Bark Bay in the morning. We stopped for lunch along the trail and spent an hour enjoying the beach before our water taxi, driven by Kevin, showed up to deliver us back to Anchorage.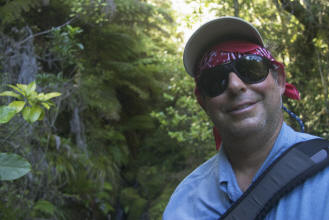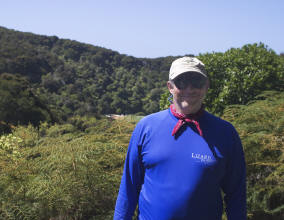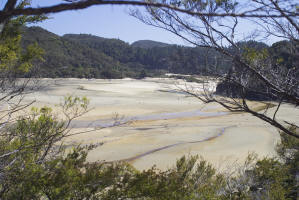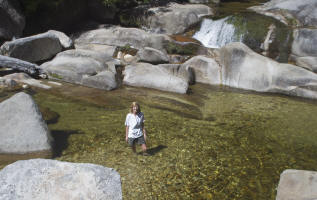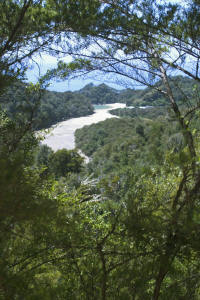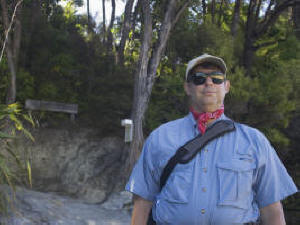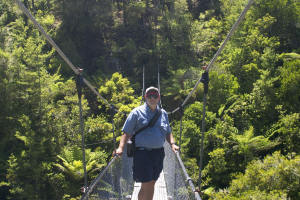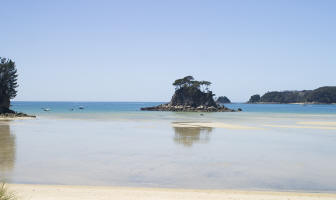 During the evening the bay becomes very quiet. We enjoy dinner with a Sitka couple and turn in early since we will be leaving the next morning, reversing the same means of transportation in which we arrived: taxi, car, and airplane.