Jan 21 - Wed. After a terrific breakfast, we leave Pencarrow for our trip to Doubtful Sound. Our drive south follows the edge of Lake Wakatipu to Kingston, on to Five Rivers, next Te Anau and then Manapouri. We board a ferry to cross the Manapouri Lake, climb on a bus to haul us over the Wilmot Pass, and by mid afternoon we have stowed our gear on the "Navigator" for our overnight cruise to Doubtful Sound.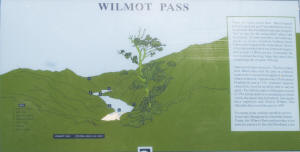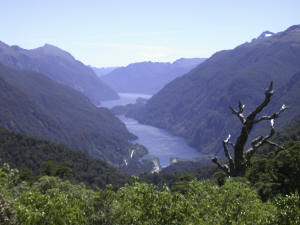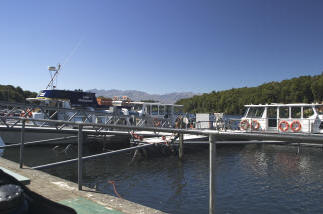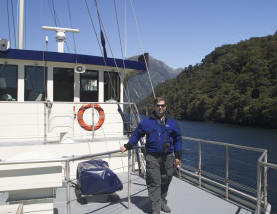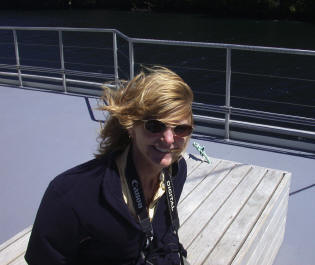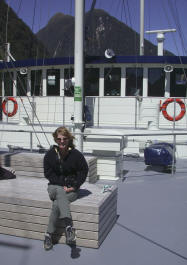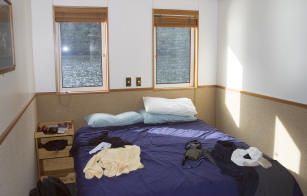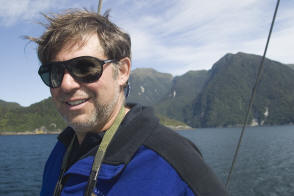 Doubtful Sound was named by Capt Cook in 1770 when he was not confident that he could get into the bay "Doubtful." The Sound is in the geographic heart of Fiordland of the South Island and the second largest in Fiordland. It is 40 km from Deep Cove at the head of the fiord to the open sea. We cruise toward the mouth of the Sound and the Tasman Sea. Along the way, we pass the Hall Arm, Crooked Arm, First Arm and Bradshaw Sound.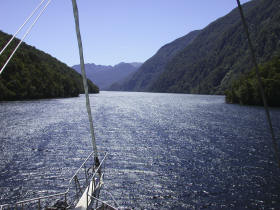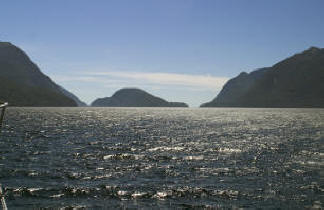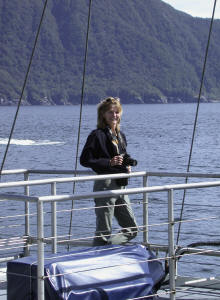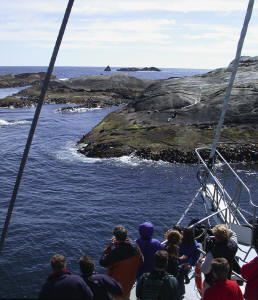 Along the way, we spot Bottlenose dolphins surfing in front of the boat. The rocks of Bauza Island and others are home to a colony of furry seals watching us with as much amusement as we stare at them.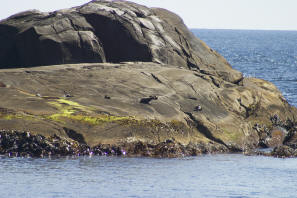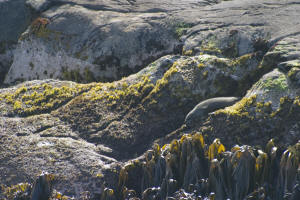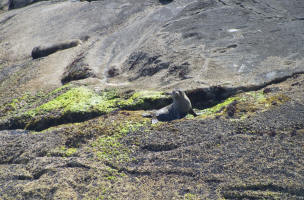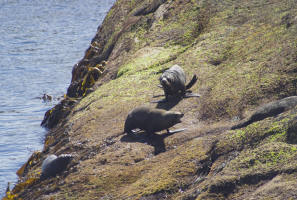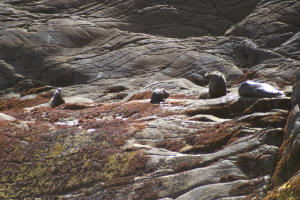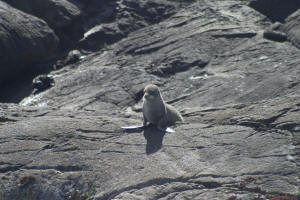 We park in First Arm after rounding the Gut (between Secretary and Bauza Island). Once anchored we spend an hour kayaking in the bay. We were dinner for the sand flies. After a hour shower, we are ready for our own feast.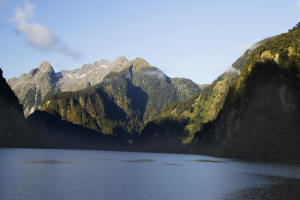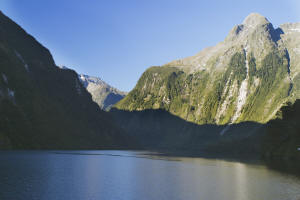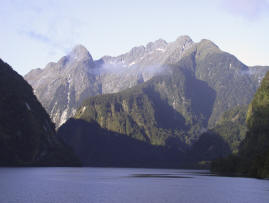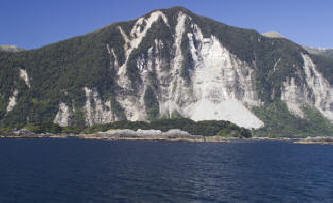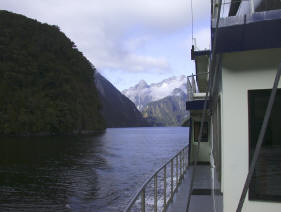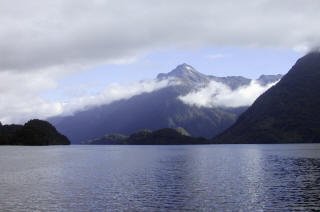 Jan 22 - Thur. We enjoy the morning in the bay before returning to Deep Cove.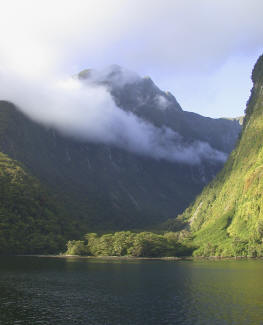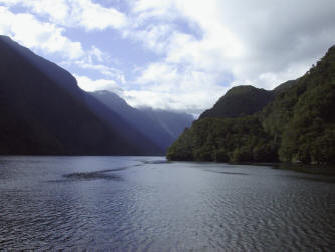 At the west end of the lake is a giant underground electrical power station built to supply the Comalco Aluminum Smelter or conceivably 90% of the South Island's power needs.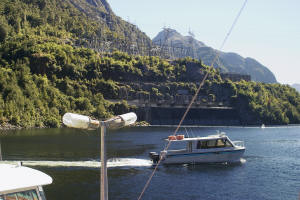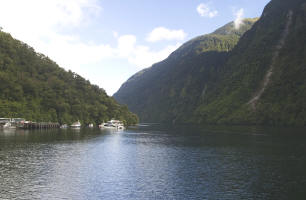 Our return drive to Queenstown was a reversal of the prior day. We collected our bags and headed out to the airport. As we take off, we have a spectacular view of the mountains and the city. This image is imprinted for reference when planning our next trip to New Zealand.