Highlights of June 2003
On June 14th, Jon flew in Penny-a-Pound, an event sponsored by the Petaluma Area Pilot's Association - a fund raiser and public relations event for the Petaluma Airport.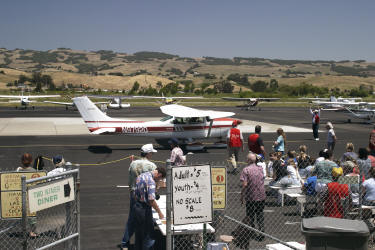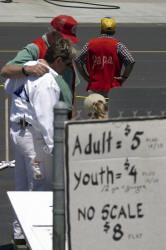 The first step in this process is to pay a flat entry fee plus a penny per pound of your actual weight. Since each plane must balance its load according to passenger weight and available fuel, this gives the pilots the necessary information that they need for doing their job.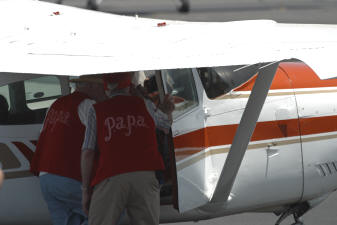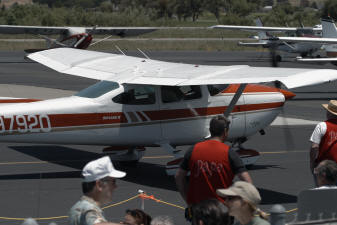 The ride takes approximately one half hour from loading, runway taxi, lift off, flight and return to unload. There were approximately 13 planes running from 10-2pm carrying an average of 3 passengers per trip. Jon made 10 sorties during his non-stop four hours.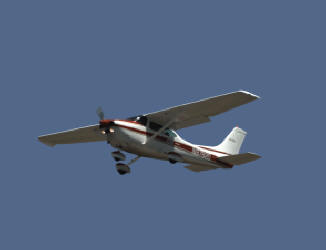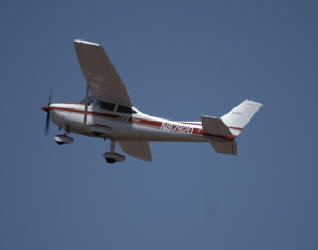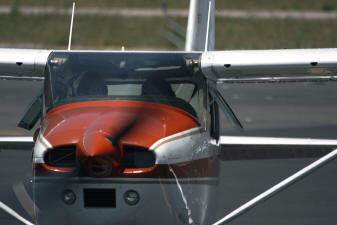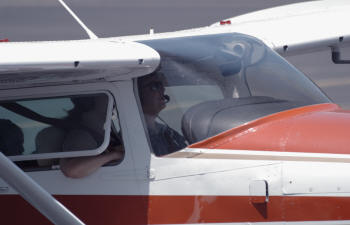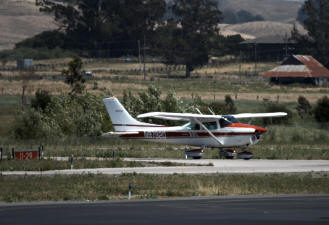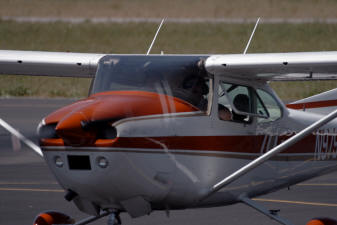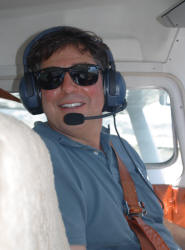 Bay Tour with Rich, Tom, and Laurie
Jon took his friend Rich and Rich's children Laurie and Tom for a Bay Tour. Rich, Tom, and Laurie are from Chicago, so the mountains and bay were a novelty.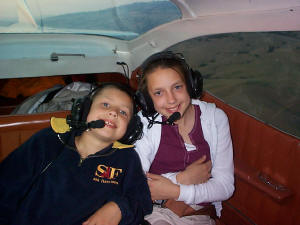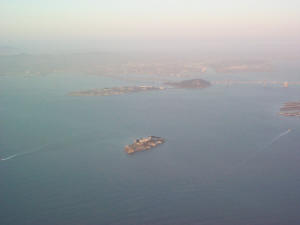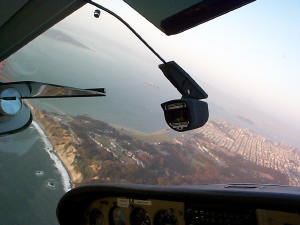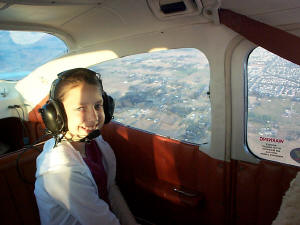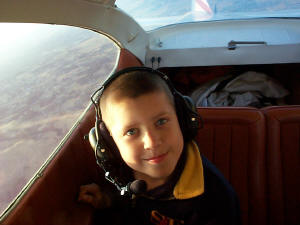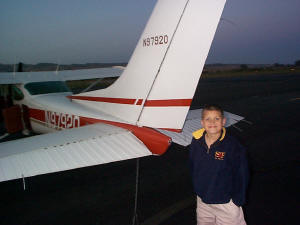 In celebration of our June birthdays, Leslie prepared dinner for her friends: Gordon, Jon and me on Sunday June 15th. We enjoyed great company, wine, and food.