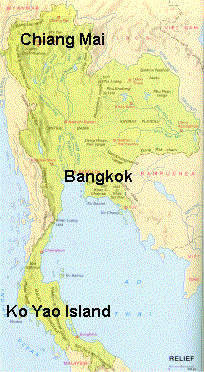 We began our Thailand adventure on December 9th in Bangkok. For the next eight days we maximized our time in Bangkok, Chiang Mai and the island of Ko Yao.
Click on label in the map at the left or on a picture below for images from our Thailand trip.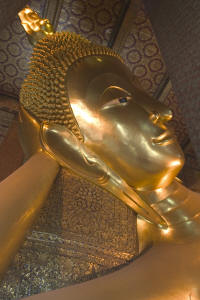 Bangkok - Upon landing in Bangkok, we were immediately immersed in Buddhist culture.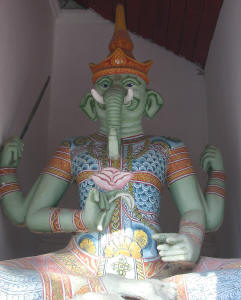 Chiang Mai - The hills of northern Thailand were an excellent contrast to our urban experience in Bangkok.



Koh Yao Noi Island - This small island situated off the coast from Phuket has incredible views and access to the Phang Nga Bay.