The morning of Thursday, September 6 we awakened aside the docks in Juneau.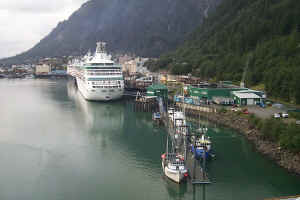 In the morning, we took a wildlife quest trip in Lynn Canal and saw bald eagles, sea otters, whales, seals, and sea lions. Unfortunately, it was difficult to get good pictures.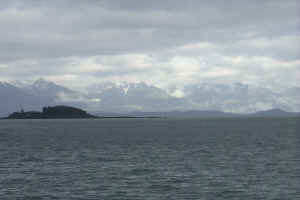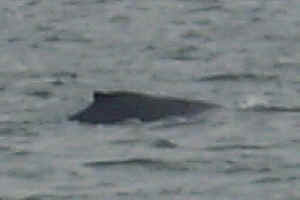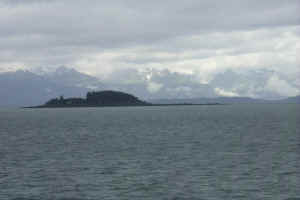 After lunch, we took a spectacular helicopter ride up to Mendenhall Glacier, behind Juneau...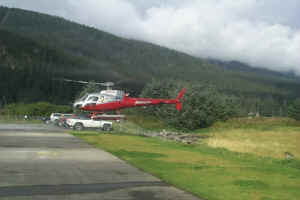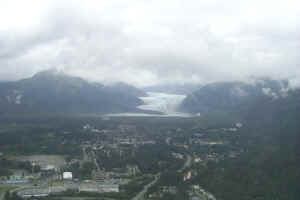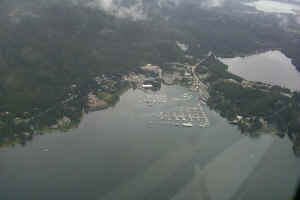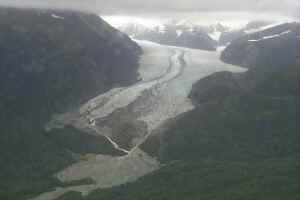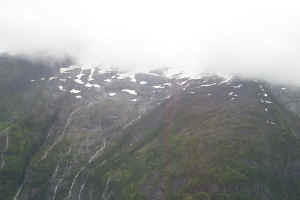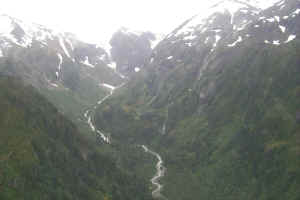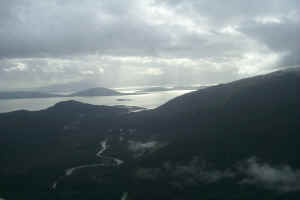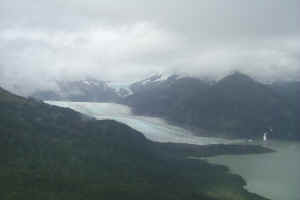 The helicopter pilot landed twice on the glacier so we could hike around...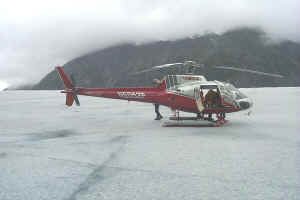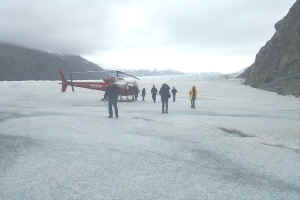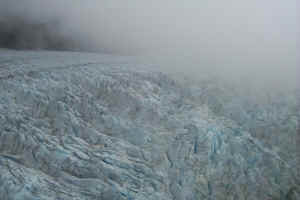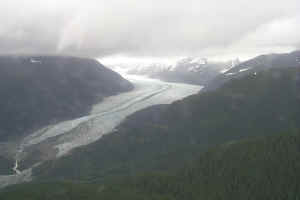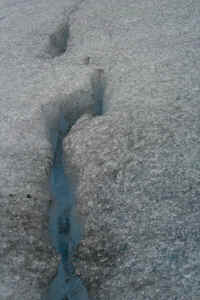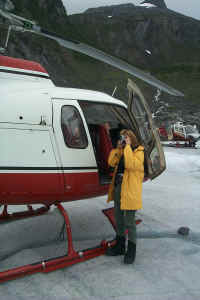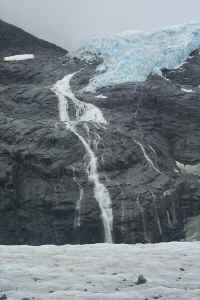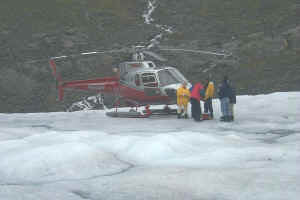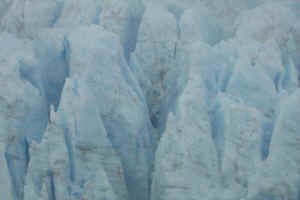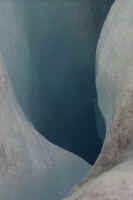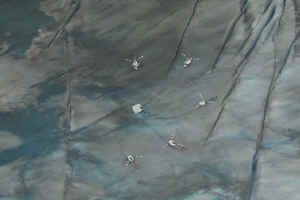 On the way back, we saw another glacier tour camping on the ice below us with five helicopters.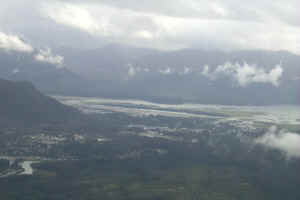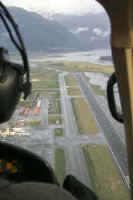 About 7pm, we cast off and began the brief sail up Lynn Canal to Skagway.