November was a busy month with Autodesk University and the beginning of the Holiday season.
Our German friend, Heike, was in London and visited our other German friend (and Heike's former roomate) Lisa. They took this selfie for us. It looks cold there. We hope they both return to San Francisco soon.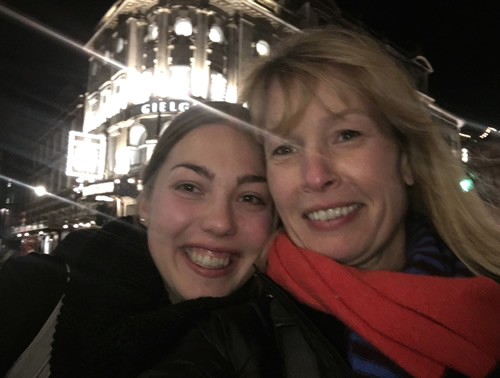 Photo courtesy Heike
In mid-November, Jon made his annual pilgrimmage to Las Vegas for Autodesk University, Autodesk's user conference. This was the first Autodesk University since Andrew Anagnost became Autodesk CEO so it was a change from the past, but not too much. This year, we missed Kerry Ann, Jon's executive assistant, who could not be with us because she is recovering from an illness. There were many toasts to her health and speedy recovery. We look forward to her being with us next year.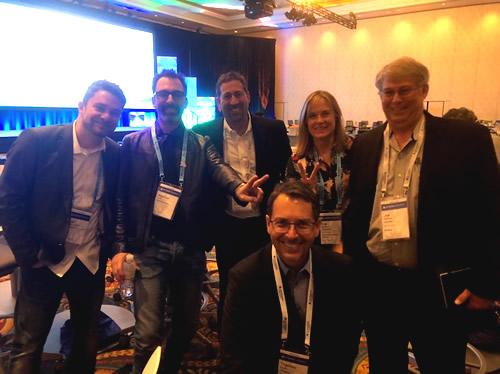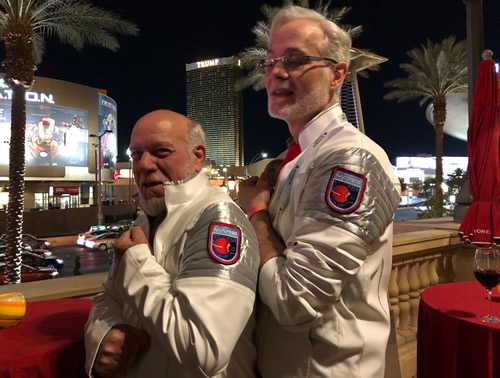 Photo courtesy Shaan Hurley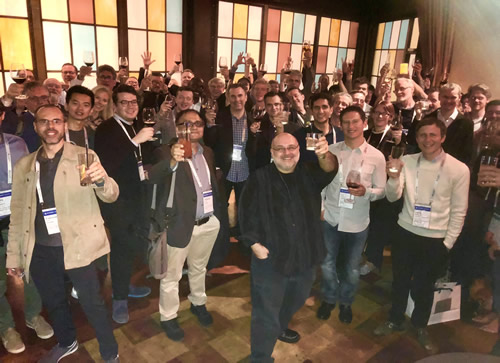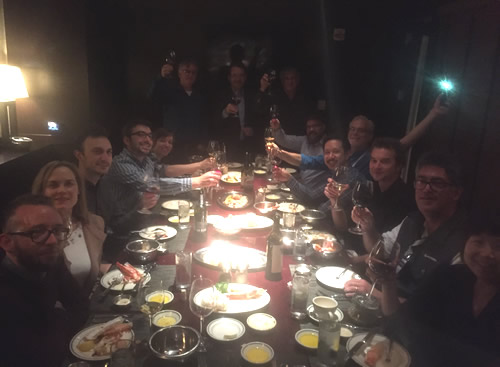 Ten years ago, in 2007, we had our back yard renovated. It was getting overgrown so we asked our contractor to tune it up. He did not want to do the work, but his former foreman - who did the renovation, is now on his own and agreed to clean up the plants, seal the rock, reset some stonework, and mulch. When combined with our new fence, our backyard is good as new and we look forward to next spring and summer.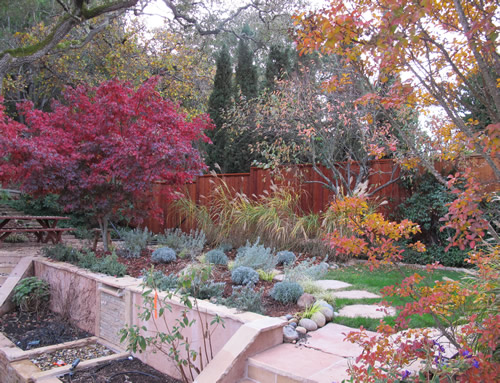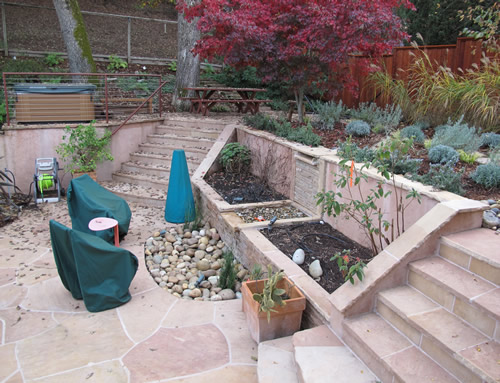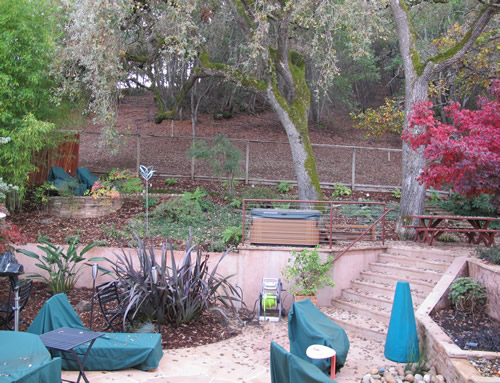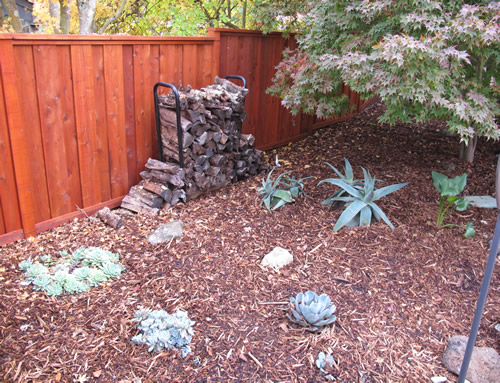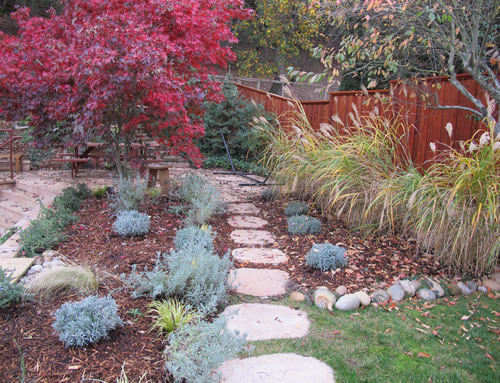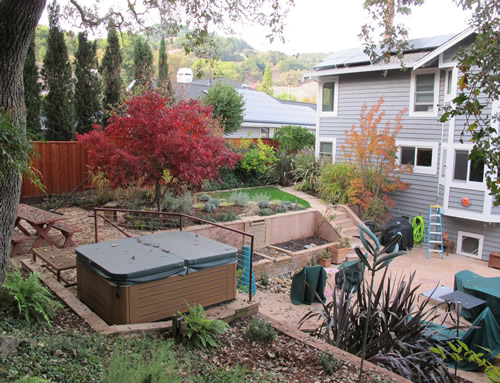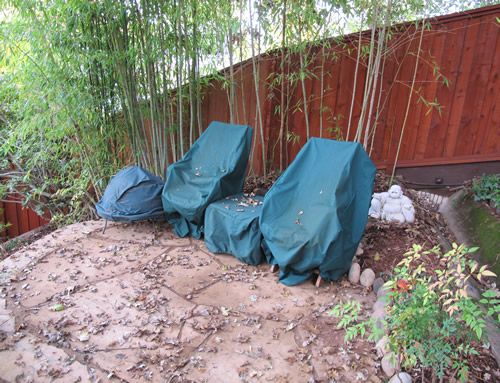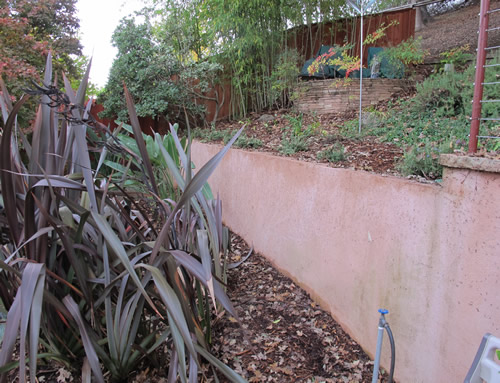 Our friends Heike and Mickey went to the Castro on Halloween dressed as angels with wings they made themselves. Heike brought her wings to the office to show us.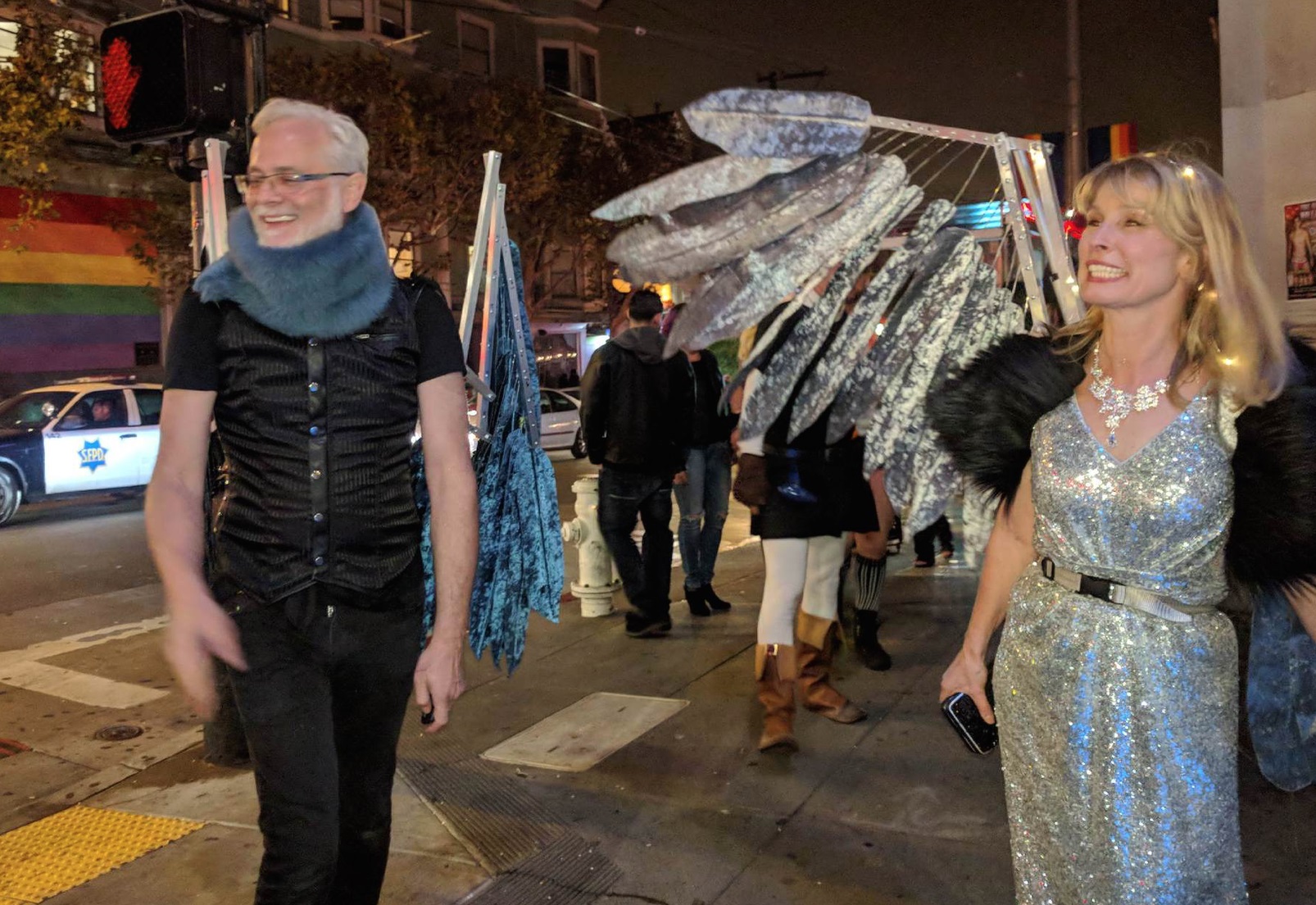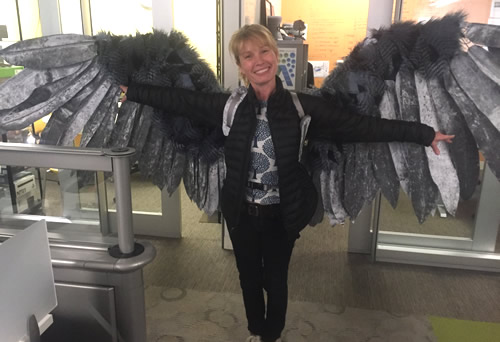 Castro photo courtesy Heike
For Thanksgiving this year we went to Steve and Gingers (Jane's sister-in law) and had Thanksgiving dinner with Ginger and Steve's family, Jane and Scott, and Megan and Josh. Steve cooked a fabulous feast and Scott had to lay down to digest it all afterwards.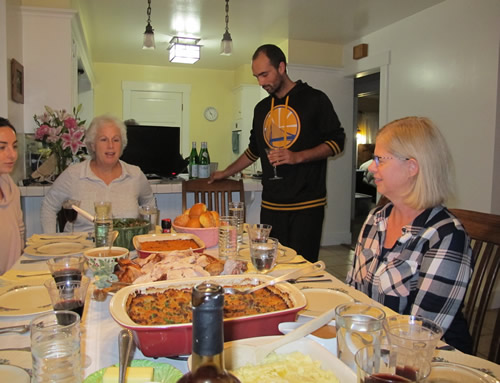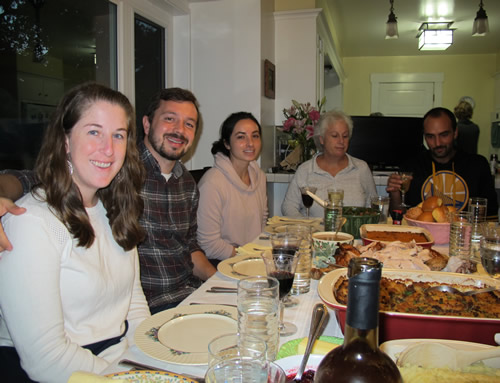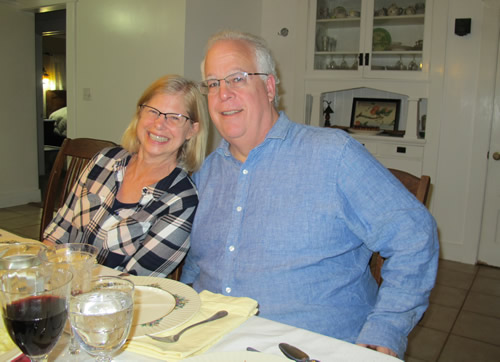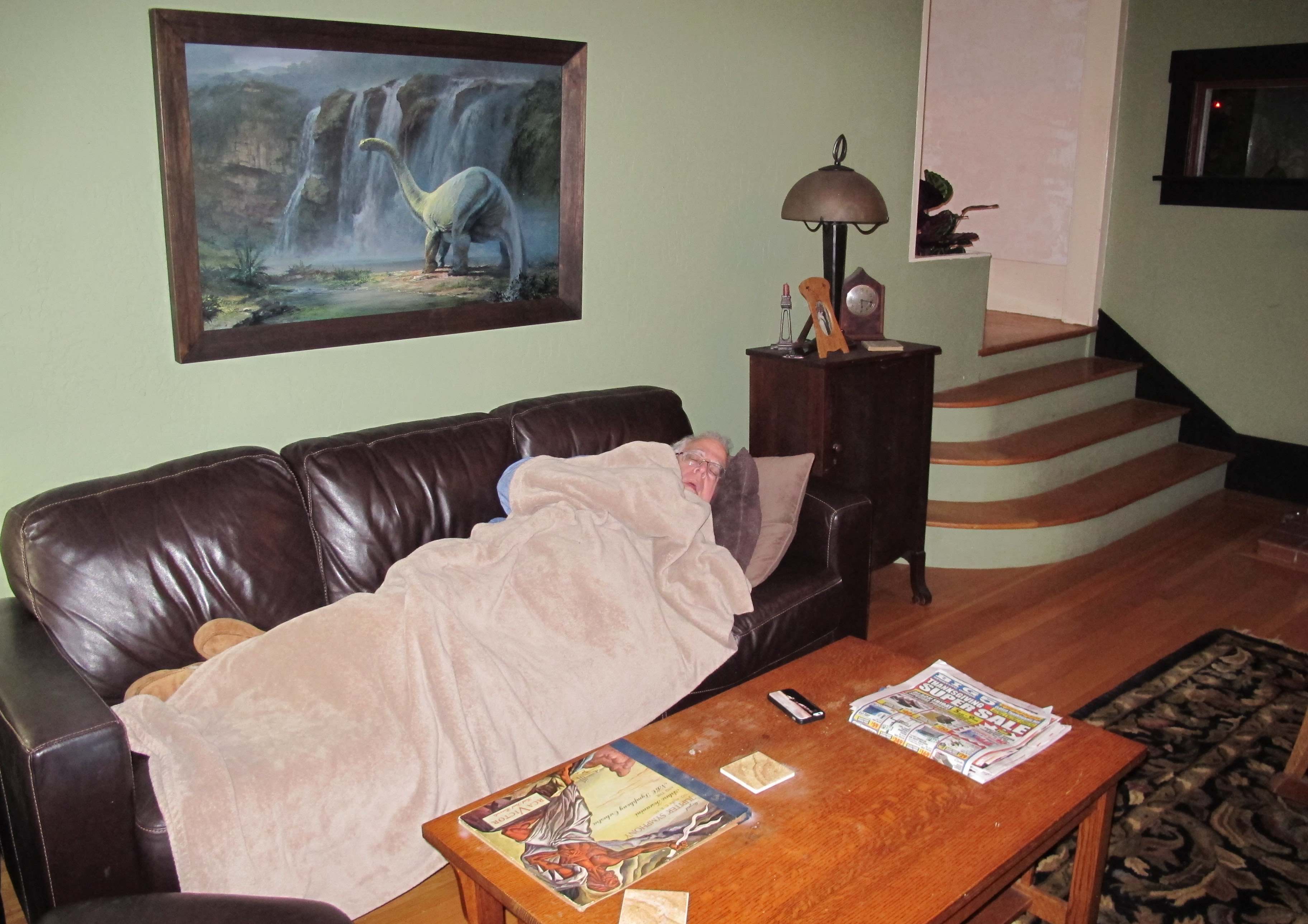 Since we had Thanksgiving at Steve and Ginger's, Care made another Thanksgiving dinner on Saturday so we'd have leftovers. The dogs were very excited about assisting.