In September, we took a cruise up the west coast of Norway on Hurtigruten's MS Finnmarken. We decided on a cruise since we were not sure of Jon's level of mobility. It turns out he was fine and was among the younger and more mobile people on the ship. We flew to Oslo via Frankfurt, spent a couple of days there, then took the train over the mountains from Oslo to Bergen. We boarded the Finnmarken in Bergen and spent seven days on the ship - ending our voyage in Kirkenes - way north of the Arctic Circle up by Russia. We then flew back to Oslo and back to San Francisco.
Our first stop was Oslo, where we stayed at a boutique hotel called The Thief on Thief Island, a trendy residential and entertainment district. We stayed there a couple of days to get over jet lag and explore Oslo. We also came through Oslo on our way home and stayed at the Grand Hotel, and explored the Opera House and Oslo city Hall.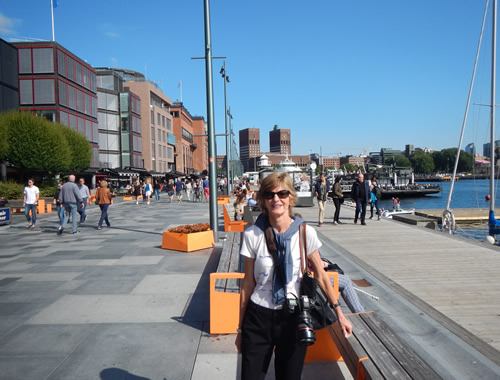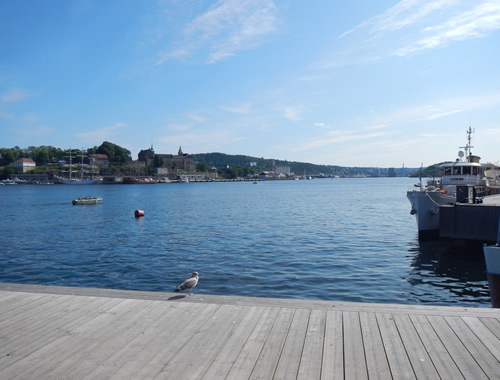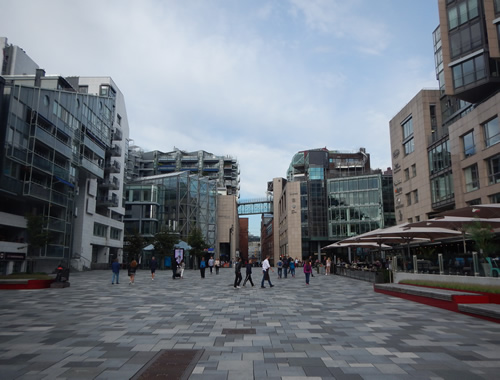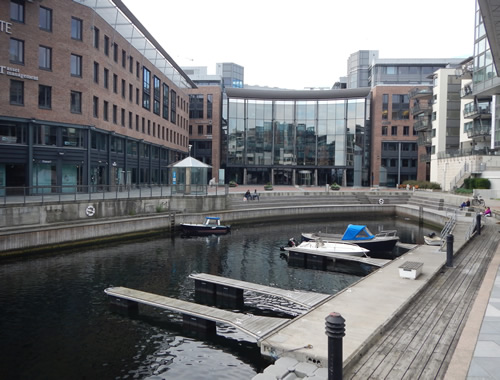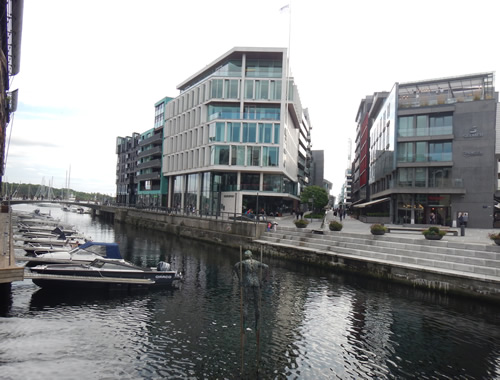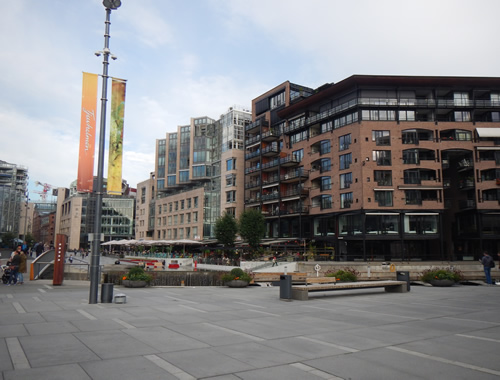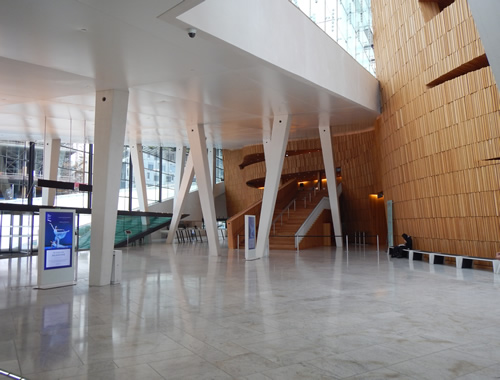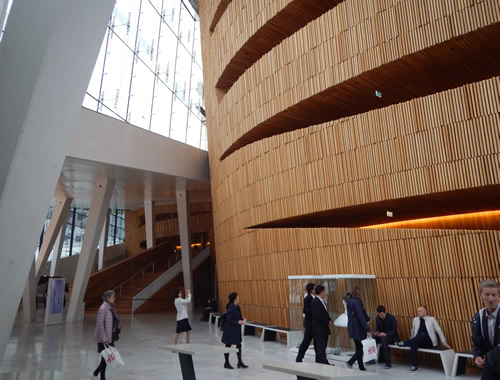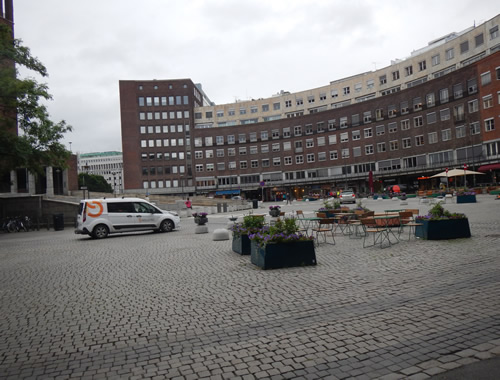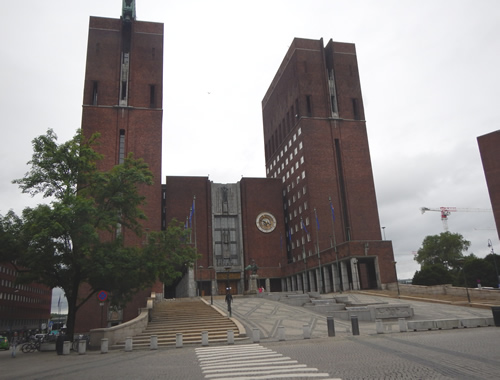 Train from Oslo To Bergen
After a few days in Olso, we took the train to Bergen - on the west coast of Norway. The train takes most of the day and goes over the mountains - above the tree line. The scenery is quite spectacular. Jon last took this train trip in 1977.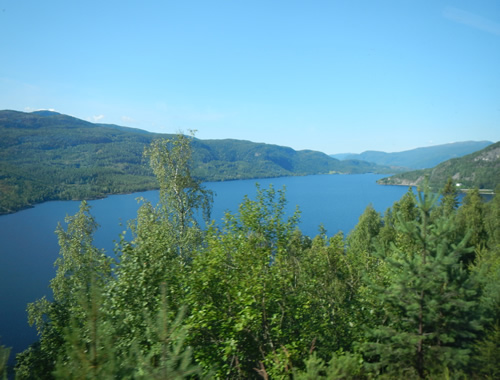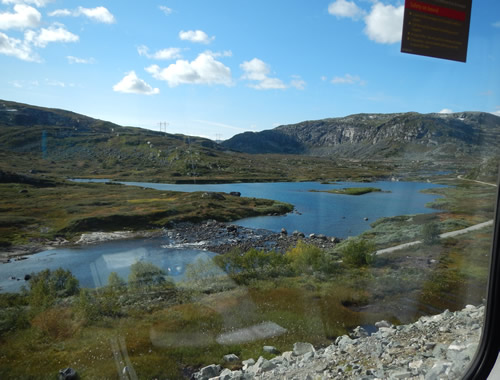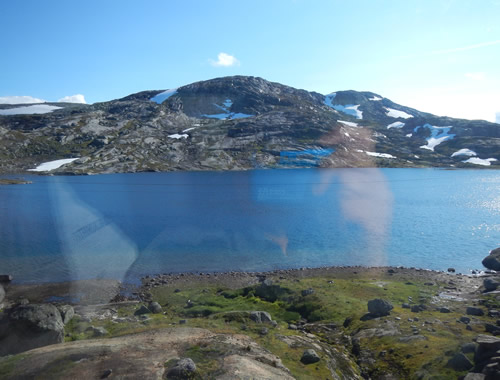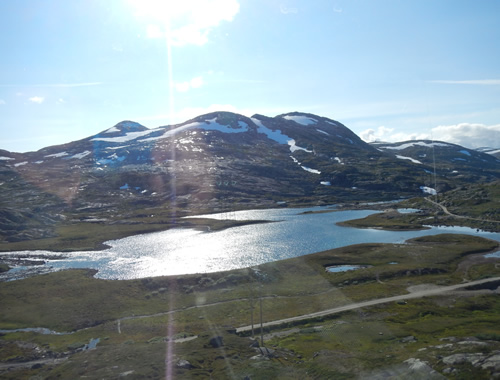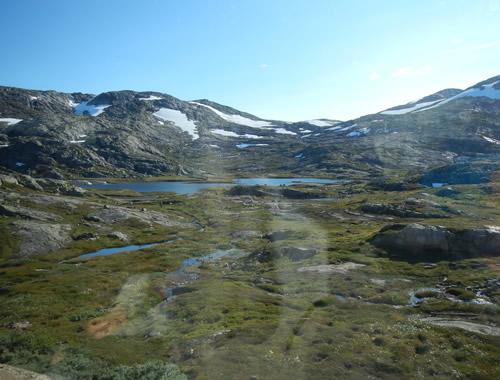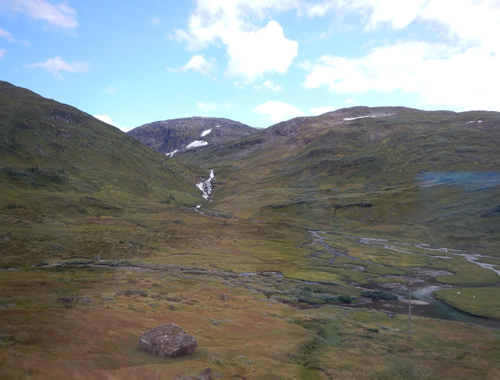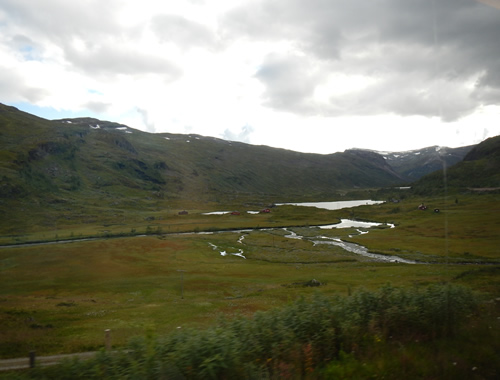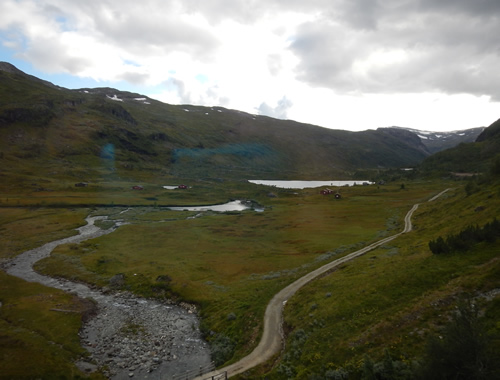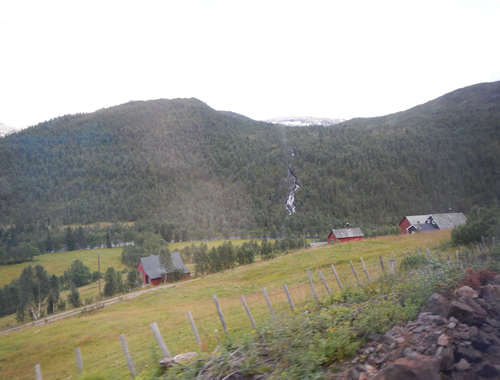 We arrived in Bergen and spent a very rainy day looking around the city and awaiting time to board the ship. The highlight was going up on the Fløibanen Funicular to see our ship, the MS Finnmarken, arrive in port to discharge its passangers and prepare to take us onboard. Not surprisingly, we had some very good seafood in Bergen.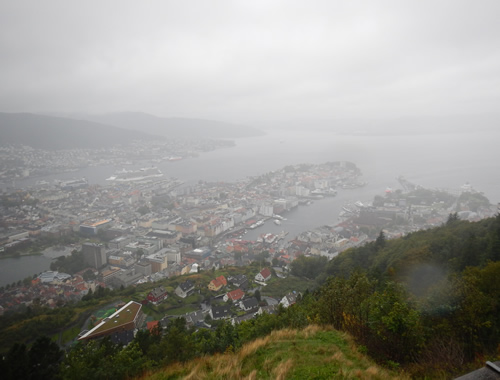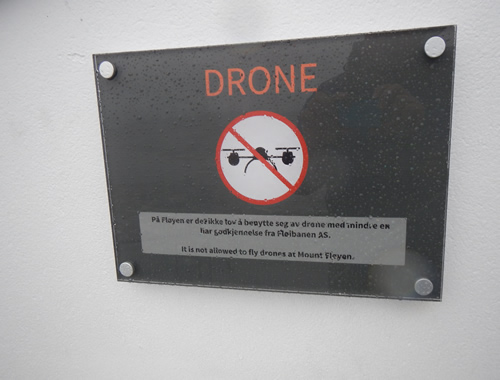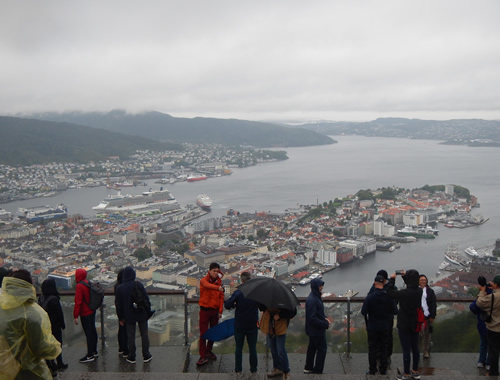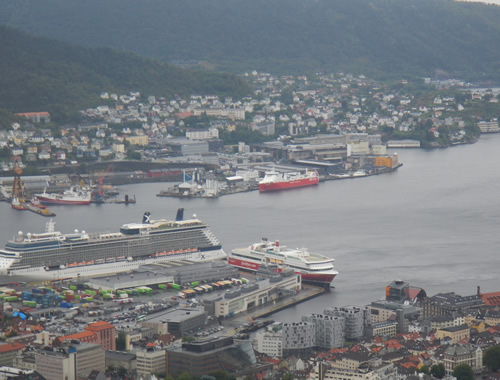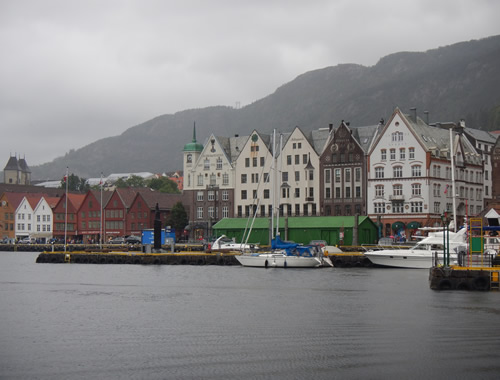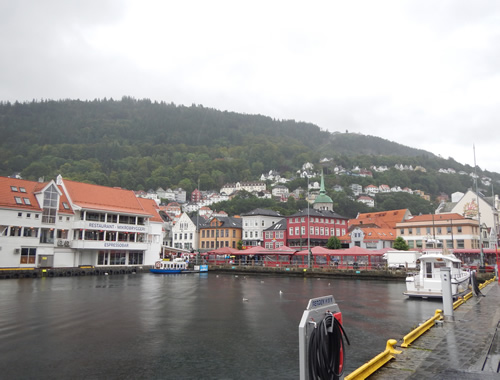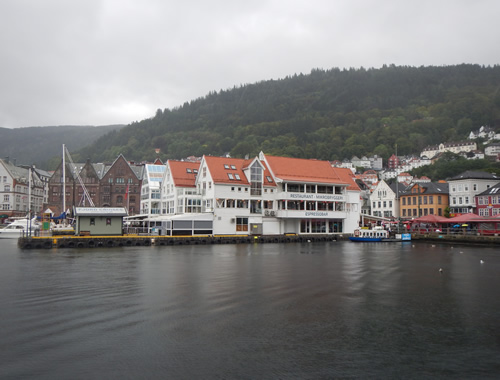 After our rainy day in Bergen, we boarded our ship, the MS Finnmarken for our 7 day cruise up the west coast of Norway. The Finnmarken is a cruise ship but also services communities on the coast of Norway. It made many stops at small coastal towns - sometimes for as little as 15 minutes to board or disembark people, cars, and cargo.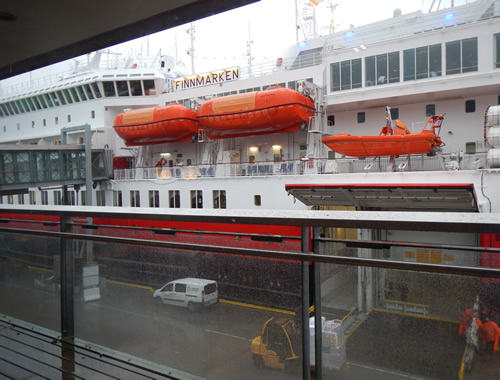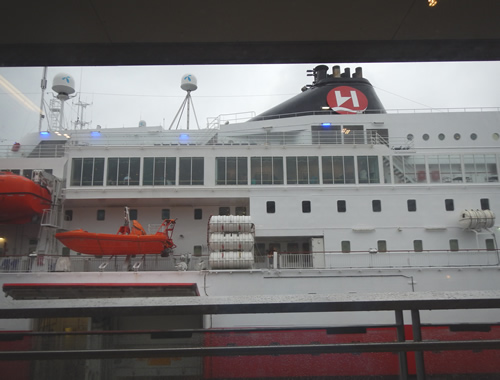 Cruise - South of the Arctic Circle
We stopped at a number of towns, including Trondheim, Norway's third largest city, on 7 day cruise. It was amazing how prosperous some of the towns were. Their economy relies on fishing, agriculture (they have a long growing season) and some oil/mineral extraction in the arctic sea.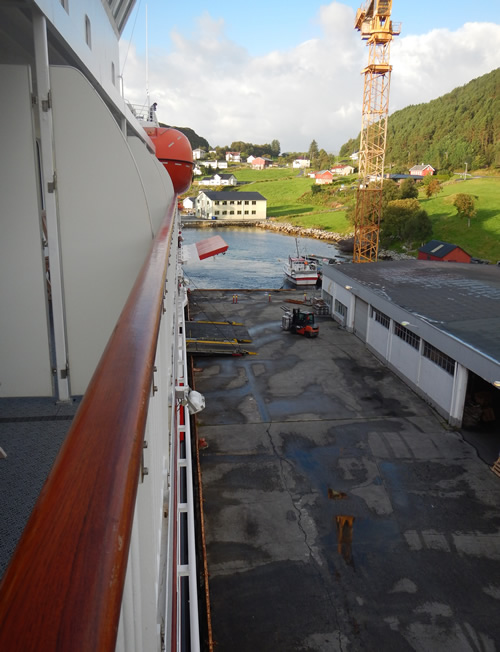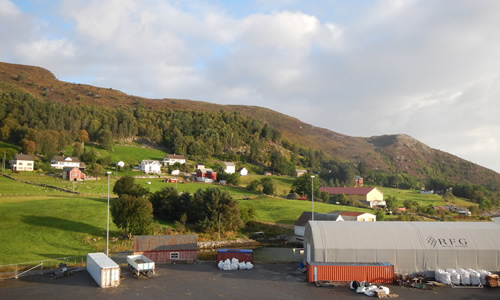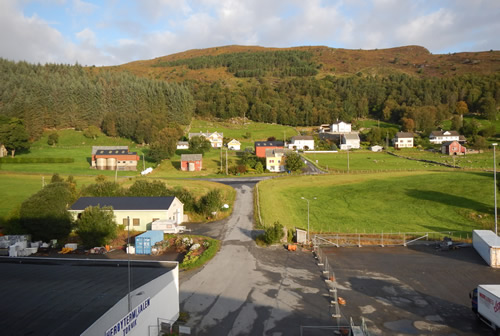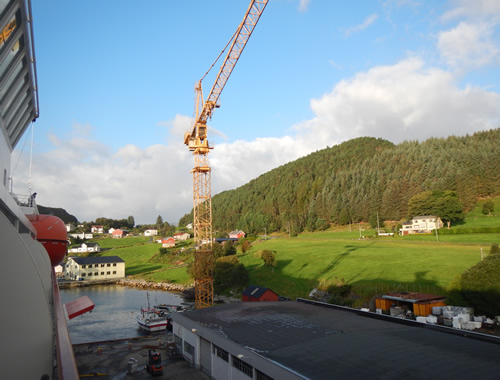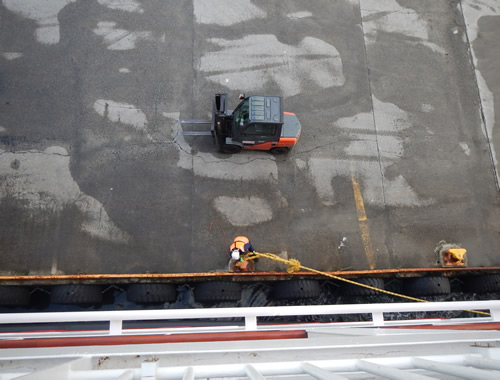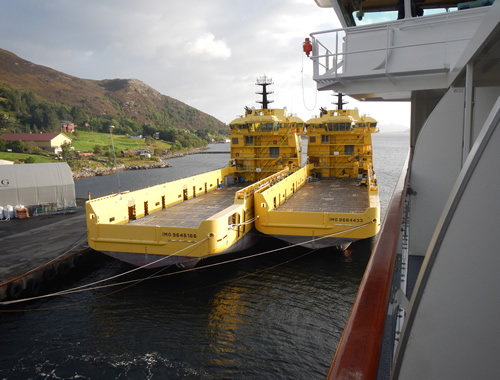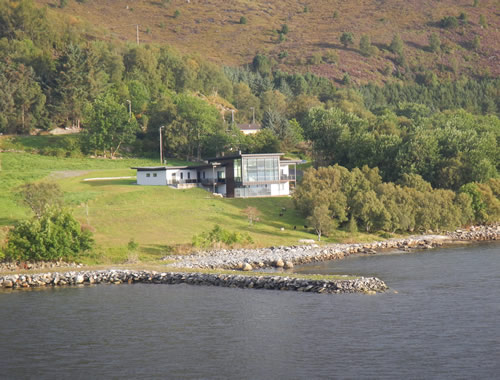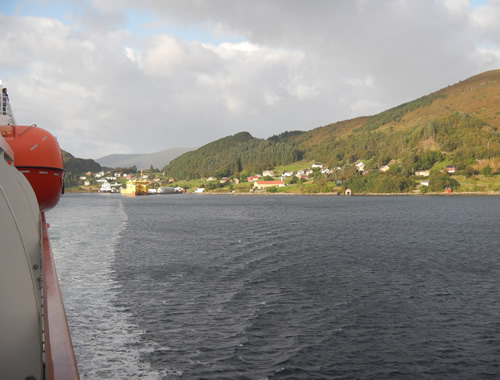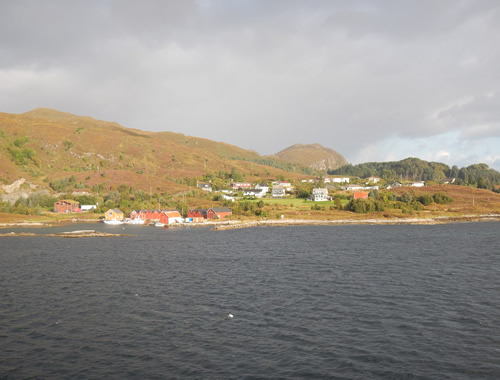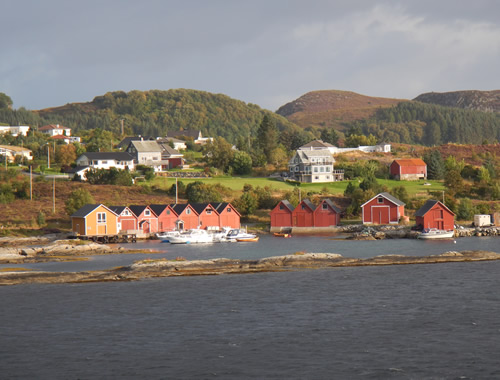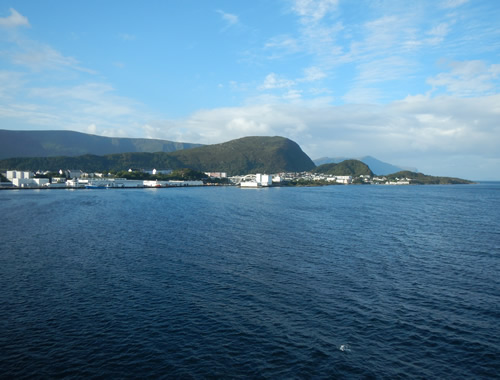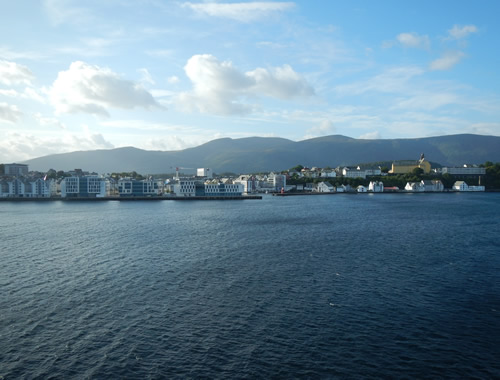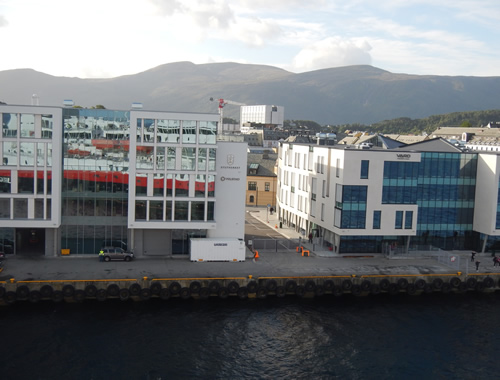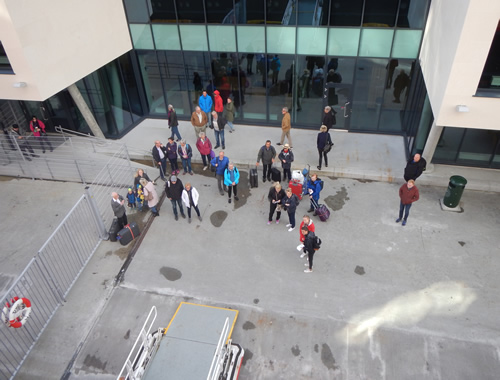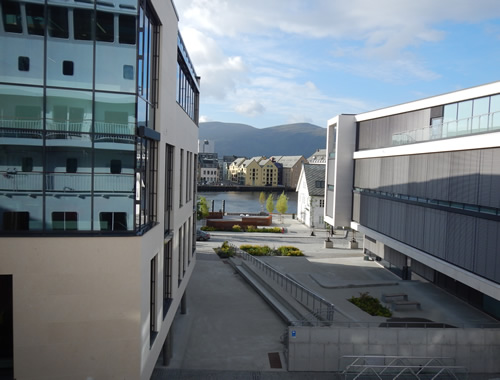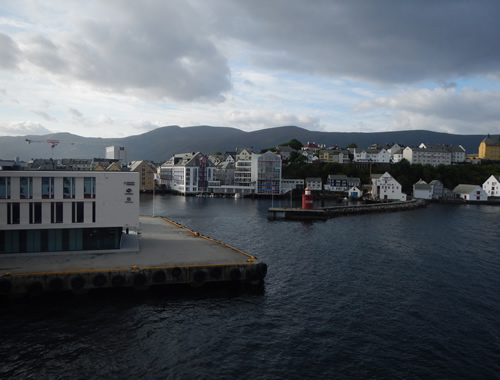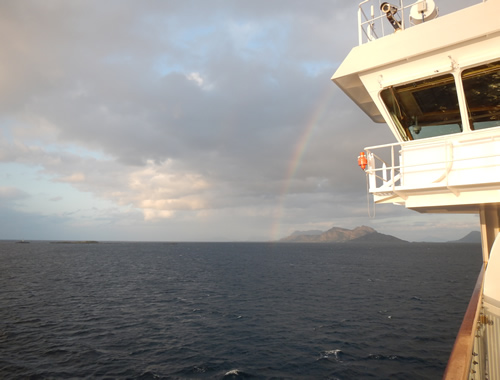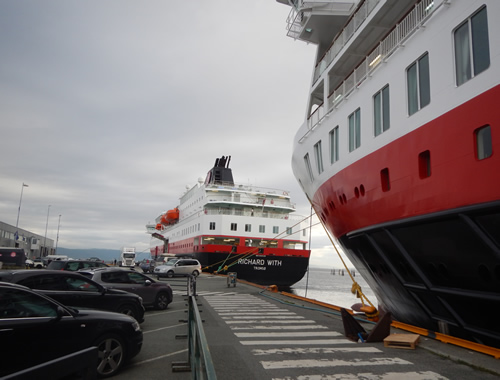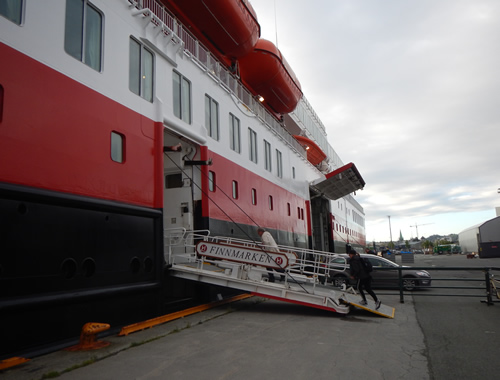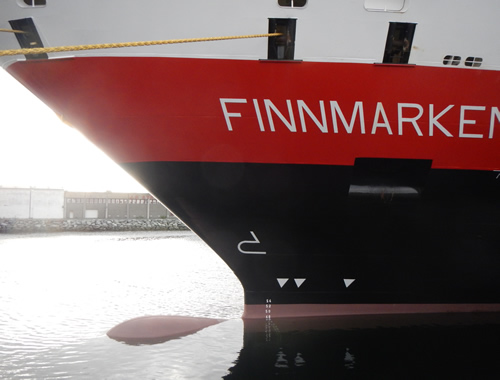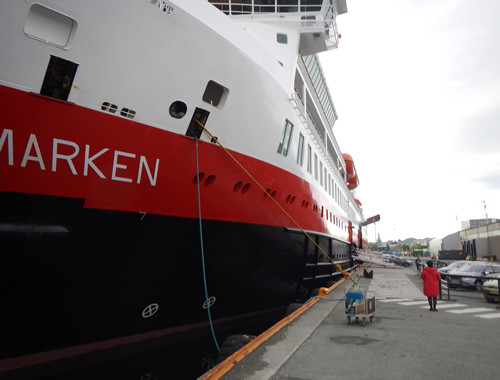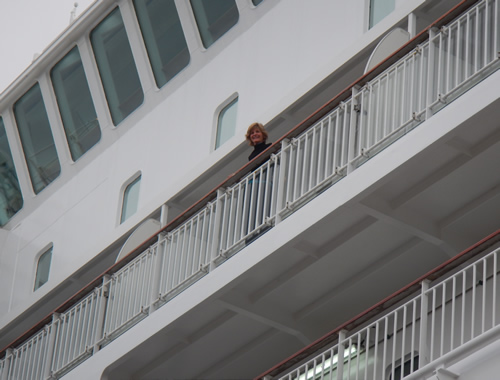 Cruise - North of the Arctic Circle
Midway through our 7 day cruise, we crossed the Arctic Circle. It was interesting to see how warm it was. The same gulf stream that warms the east coast of the U.S. warms the west coast of Norway, thus making the climate mild even though we were well north of the arctic circle. In Bodø, we took an excursion on a rubber boat to see some huge tidal whirlpools, a salmon farm, and volcanic rock formations. We also noticed a lot of fighter jets taking off from the airport and our guide told us it was a big NATO base and they were going out looking for Russian aircraft and ships. In Tromsø, we visited a couple of arctic museums and had a mid-afternoon glass of wine at a nice restaurant. We spent an afternoon in Honningsvåg, Norway's northermost city. We strolled around the town and took a break from the boat food at a local pizza joint. We would have done better to eat on the boat. Finally, we made a brief stop in Kjøllefjord, a tiny village with a big wind farm.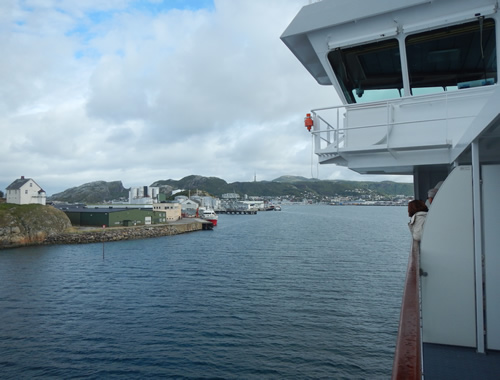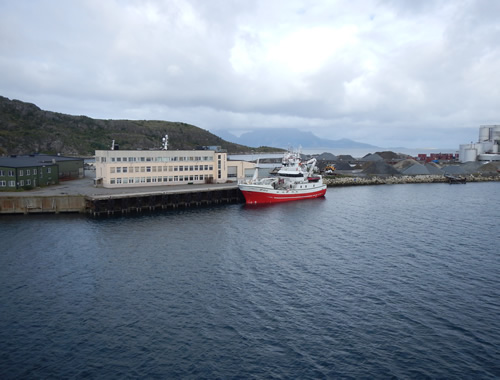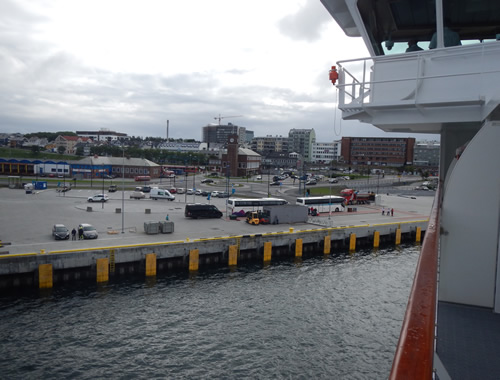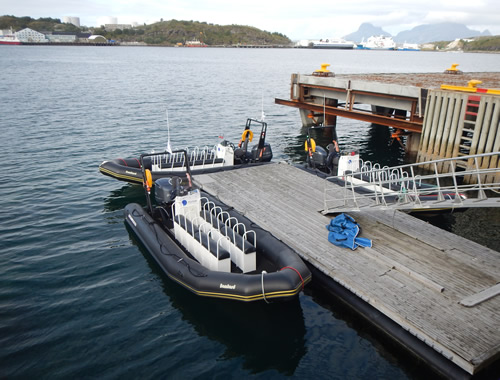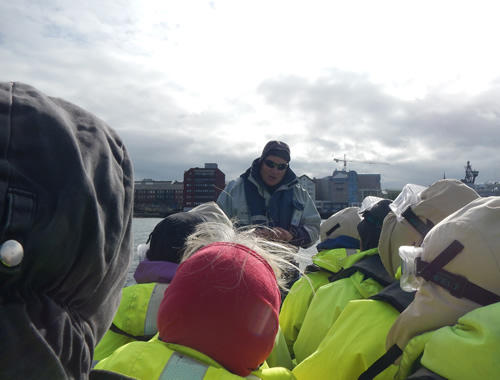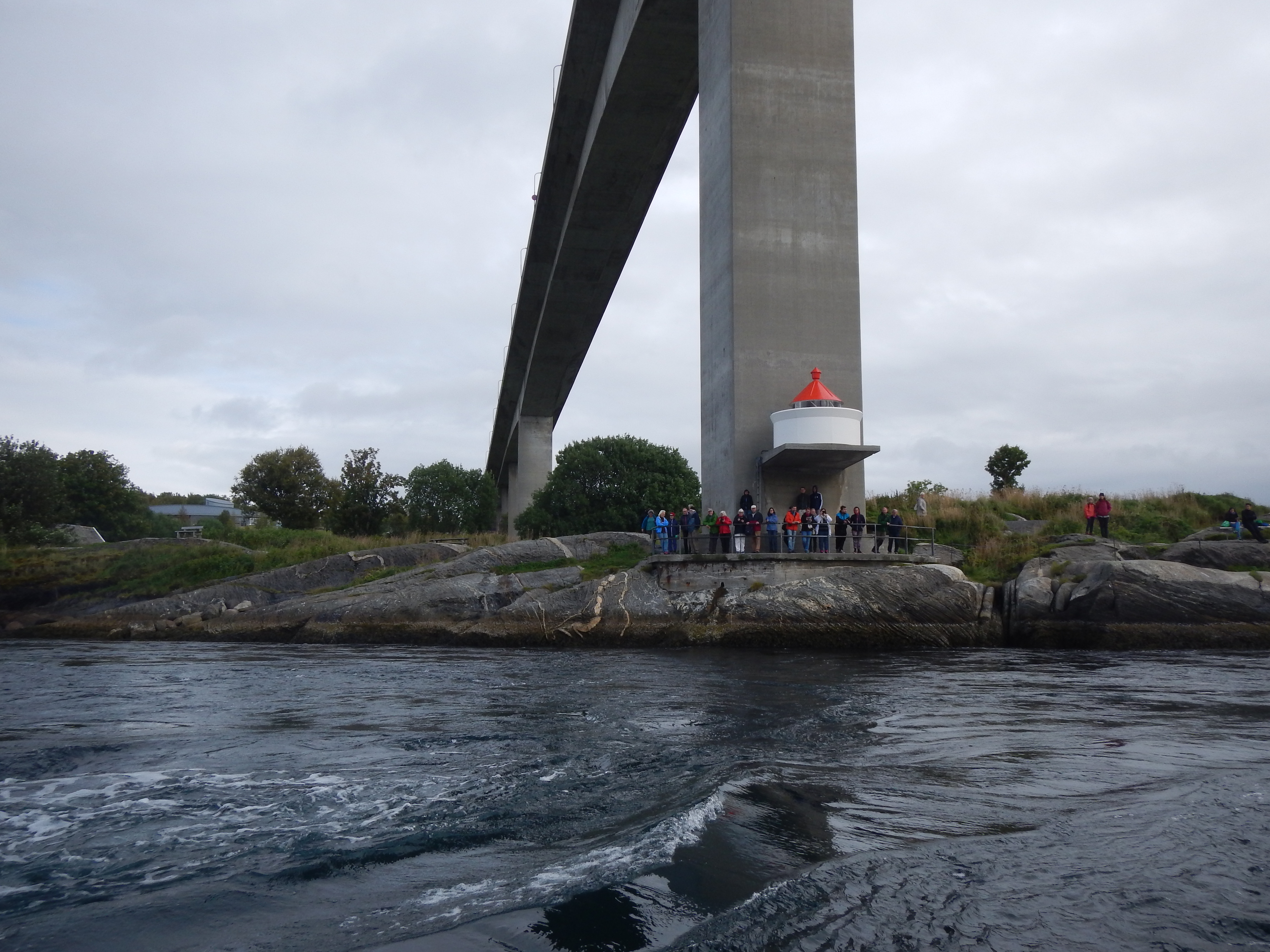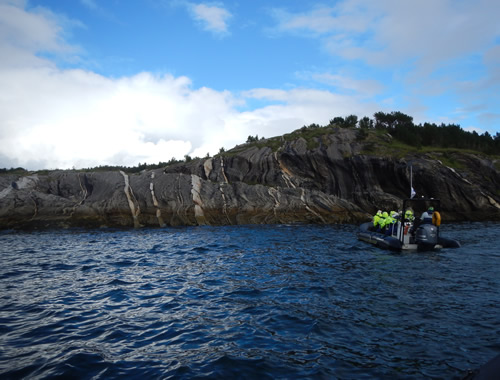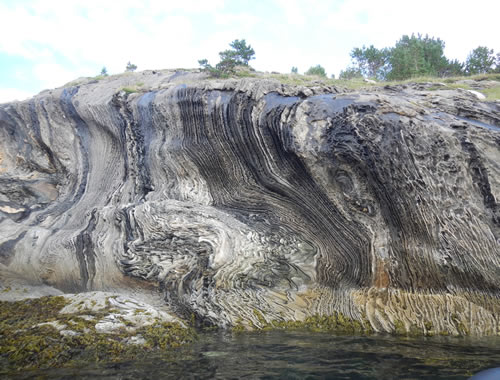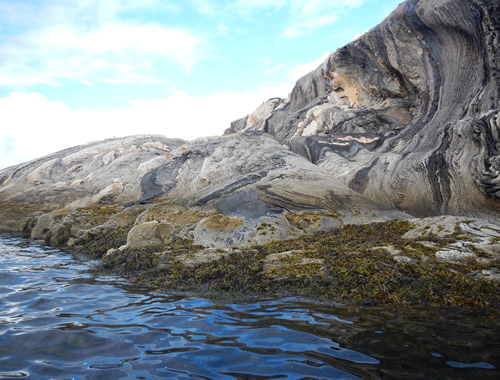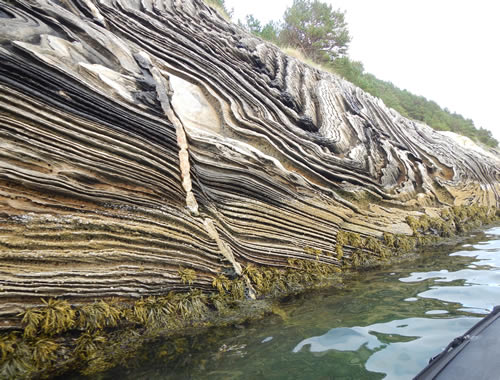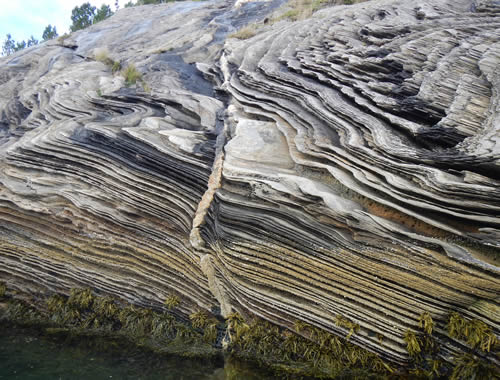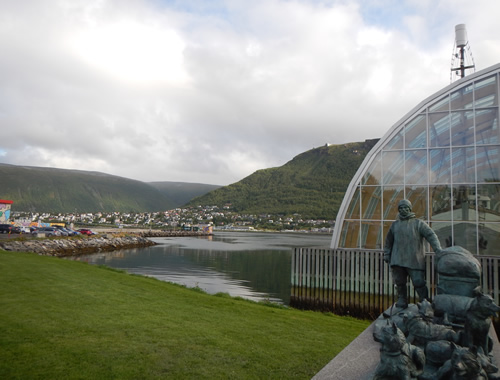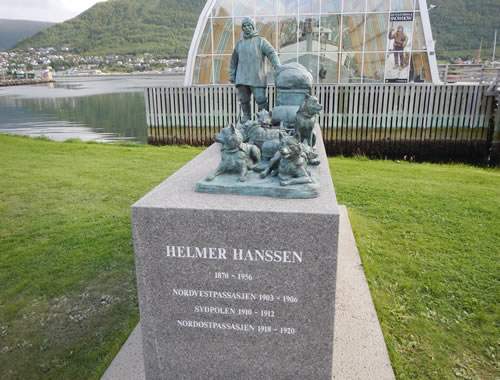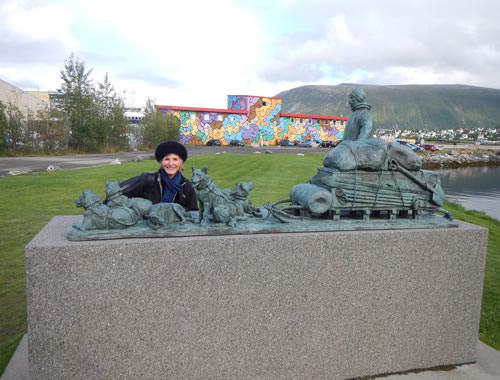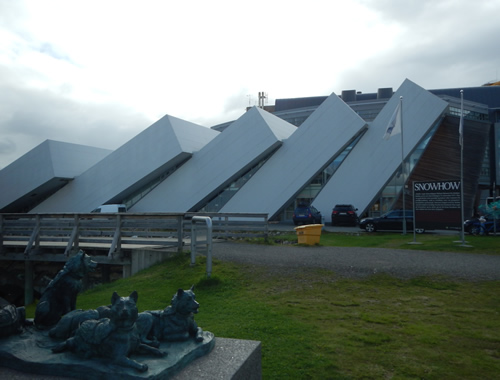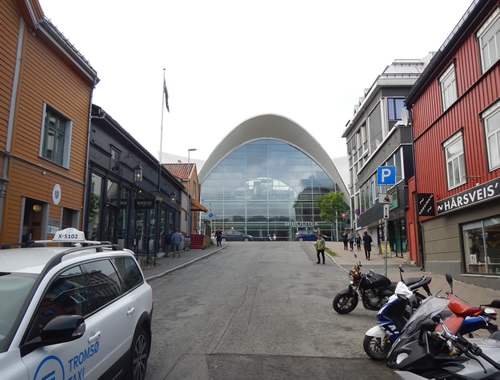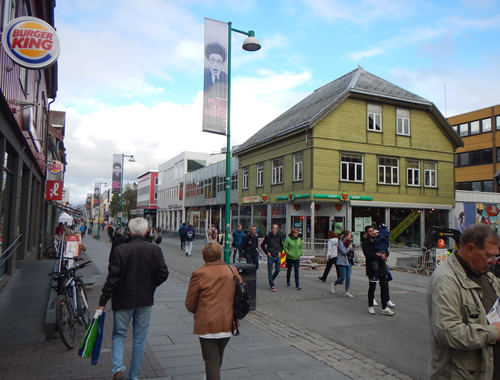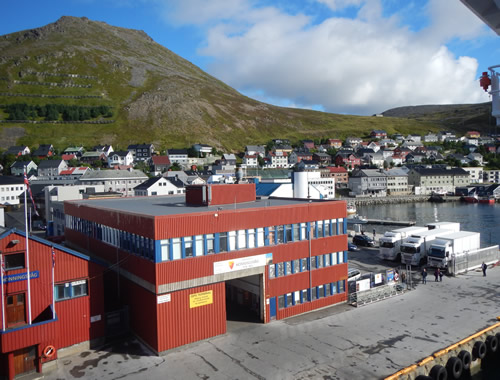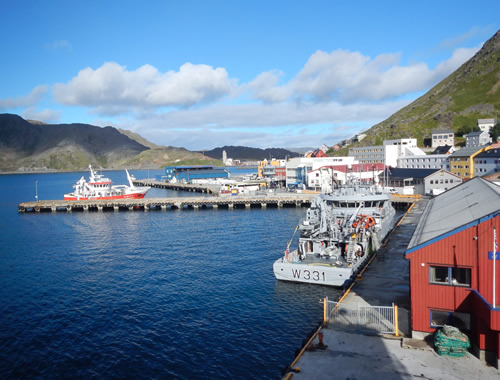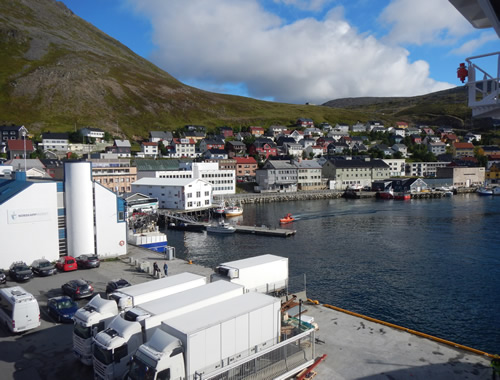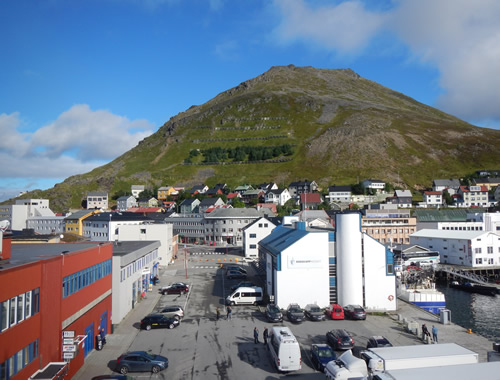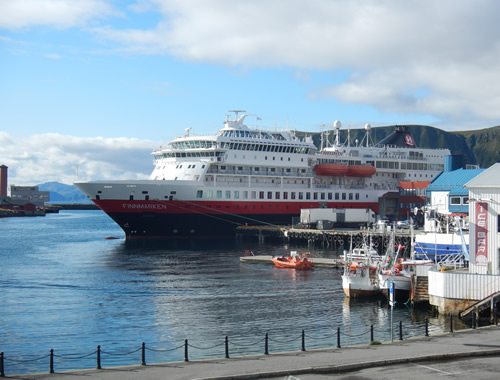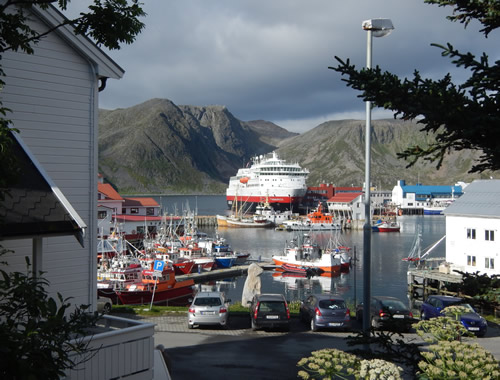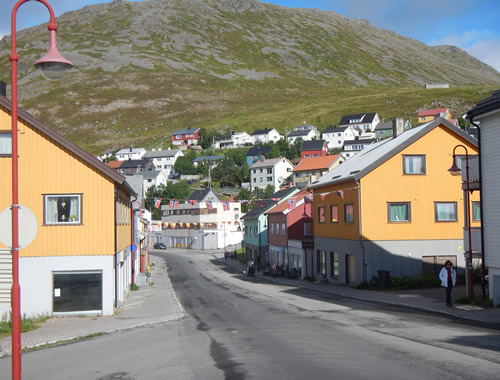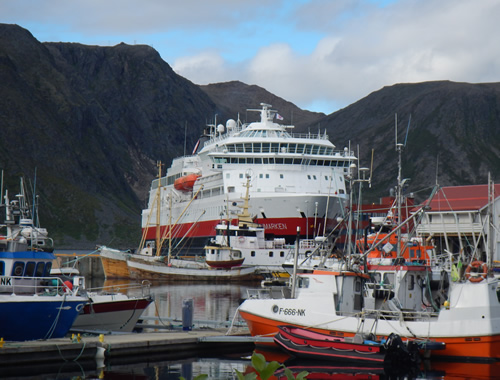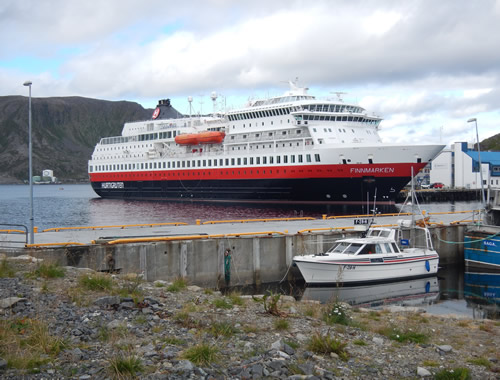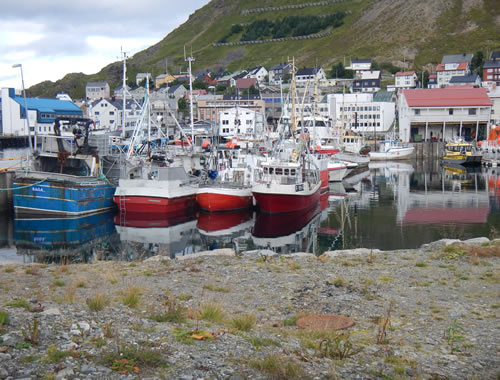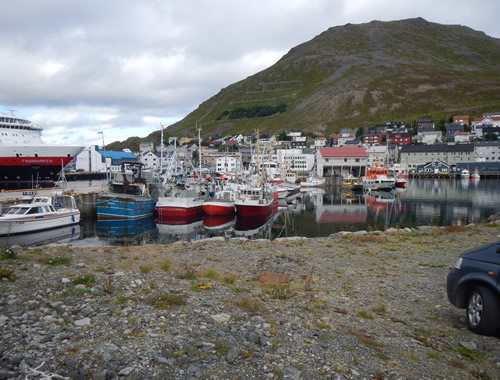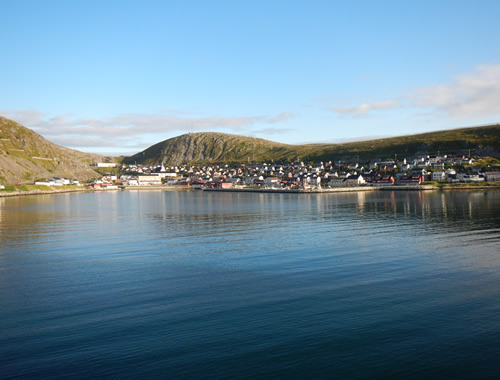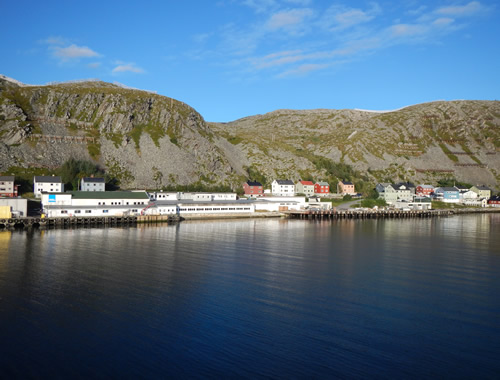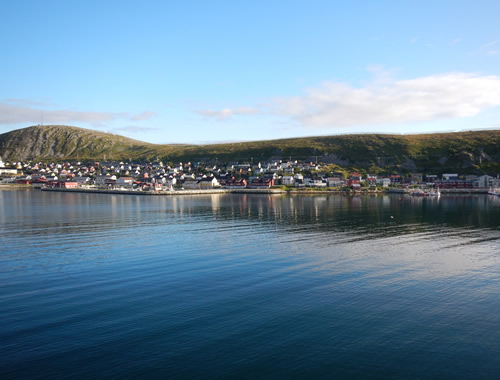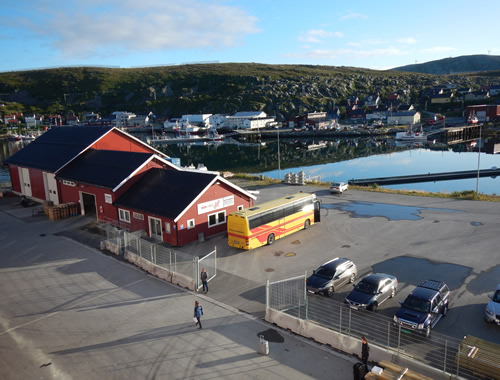 Our cruise ended in Kirkenes, at the very top of Norway, only a few miles from the Russian border. We stayed at the Kirkeness Snowhotel. Since it was summer, the Snow Hotel was not built so we stayed in their Gamme cabins. The setting was spectacular and the food delicious. Care got to visit with their resident pack of huskies. After one night in Kirkenes, we flew back to Oslo for a night before flying back to San Francisco.