Highlights of August 2012
See what we were reading in August 2012
In early August, Jon went to North Carolina with his sister, Jane and brother-in-law Scott to clean out his Dad's house and make it more presentable for sale.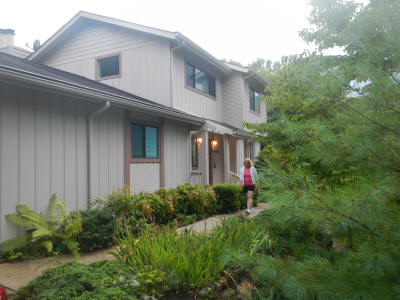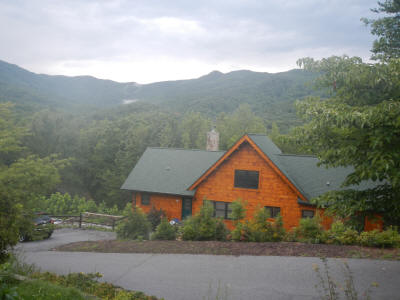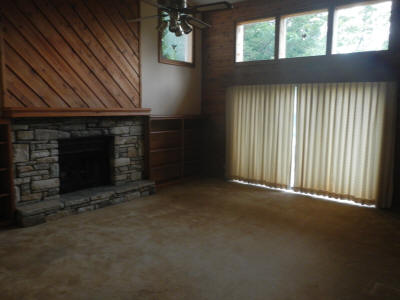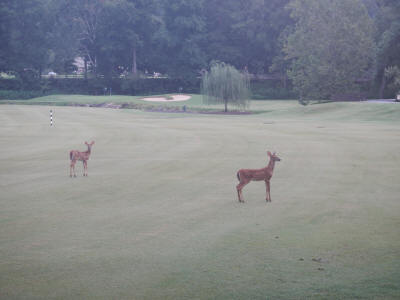 Gustafson's Winemaker's Dinner
The weekend of August 18th, we drove up to Healdsburg on Friday for a weekend of R&R plus the annual Gustafson Winemaker's dinner. We stayed at the Healdsburg Inn and enjoyed a glass of wine on our balcony before walking to dinner at Cyrus.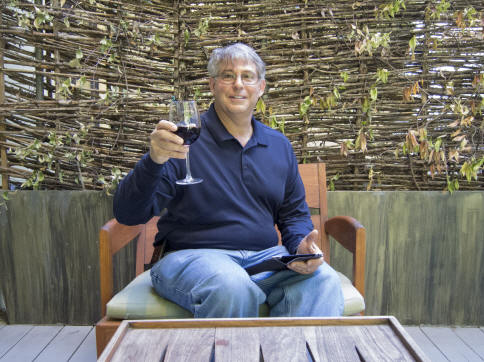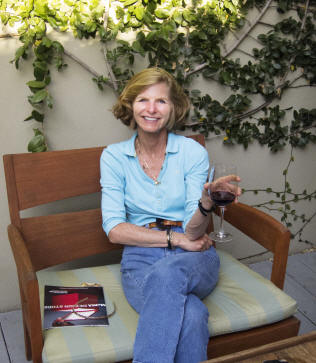 On Saturday, we started a bicycle ride up West Dry Creek Road until Jon's bike blew a tire. Although he made a heroic attempt at fixing it, the tire tread was gone. After a visit to the local bike shop, it is better than ever.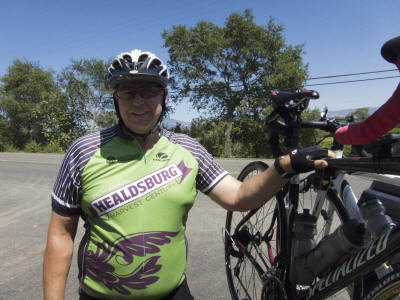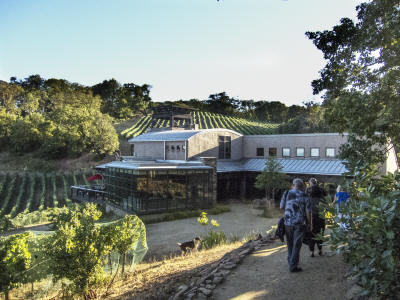 Saturday evening, we met at Baci's and were bused up to the Gustafson Winery for a lovely view of the valley, great wine, good company and fabulous food. This year Emmett and Kaitlin explained the soils and the varietals that flourish in each soil type.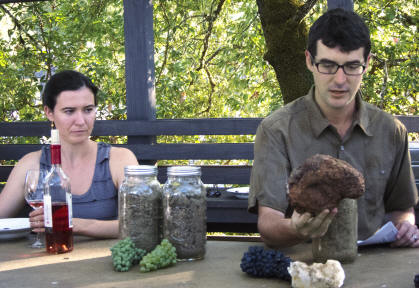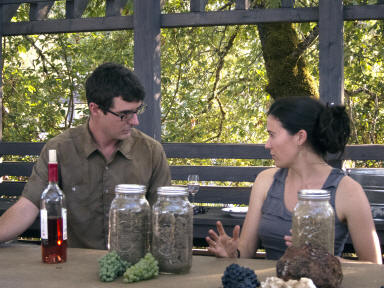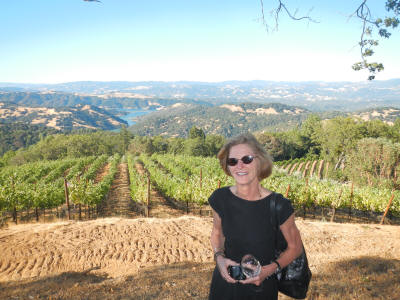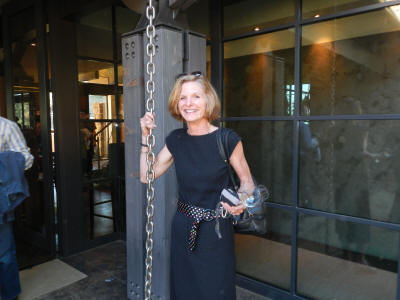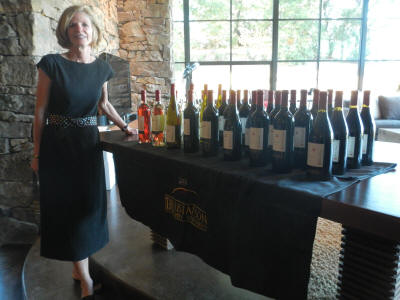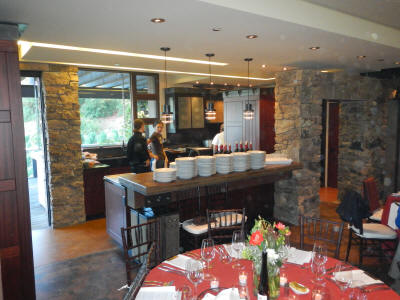 Go to September 2012