Dec. 21, Sun. - Our porter awakened us at 5:30 am and within five minutes we pulled into the Gao Lao Cai station. The fog was thick and the air was moist and chilly. We shuttled off to a nearby cafe where we waited for our driver. When he showed up, our vehicle was a Soviet jeep which provided a most exciting ride along the narrow and winding mountainous roads. The 40 mile trip to the village of Bac Ha took us up 2100 feet where the major market of the area is a Sunday event.
Vietnam is home to 54 ethnic minority groups, the majority of whom are found in the mountain areas and are referred to as the hill tribes or montagnards (highlanders). Prior to visiting the public market, we walk in the surrounding hills exploring the homes of several local families.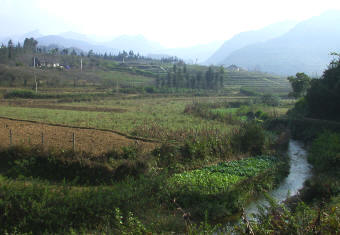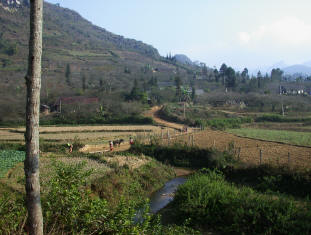 The Vietnamese build with concrete and the hill tribes continue to use natural materials as bamboo and reed for their homes. Below is a Tay home in which 4 generations reside. The grandmother was separating dried corn kernels from the rocks on the open plaza.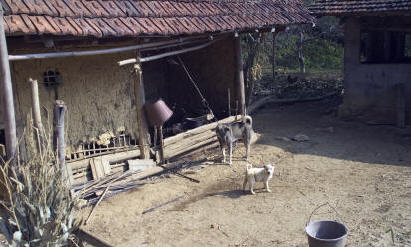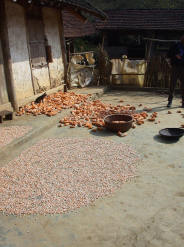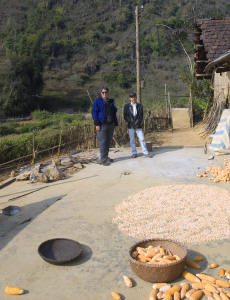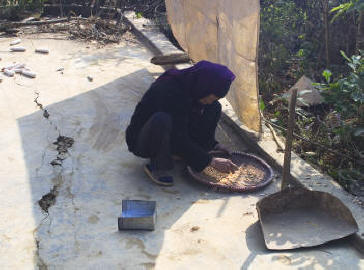 Although wood fires are used for cooking and the floors remain hard packed earth, TV holds the center gathering spot for the family.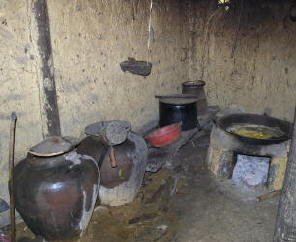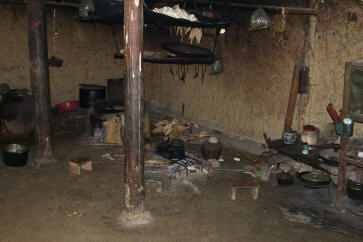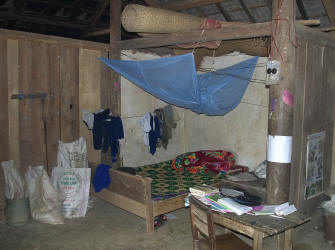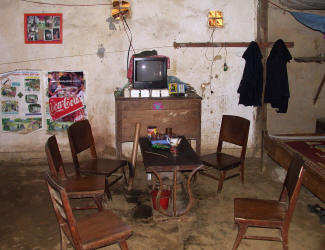 We passed local tribes people, consisting primarily of the Hmongs (Flower and Black) and Tays, heading into the market with livestock (pigs, dogs, poultry, herded buffalo). The women wear traditional dresses most of the time while men are more inclined toward western wear.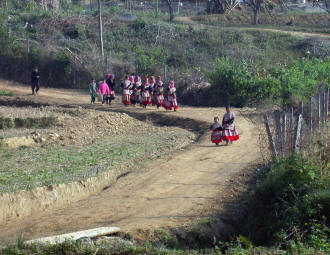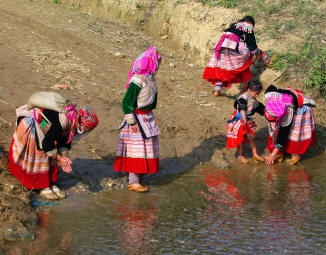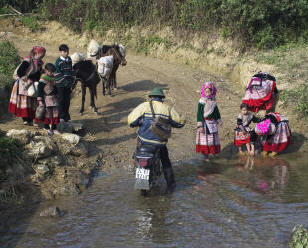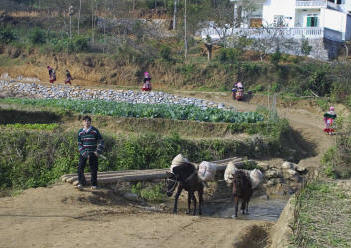 The Sunday market is the meeting place for the surrounding area. Much of the morning is spent socializing, lunch is together with friends and family members, and acquiring goods for daily life.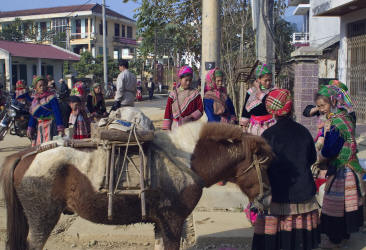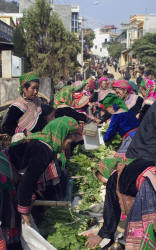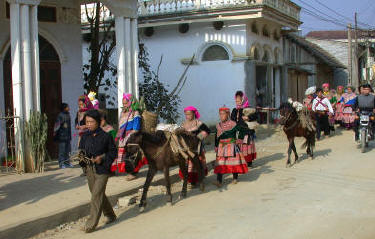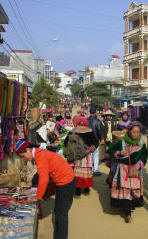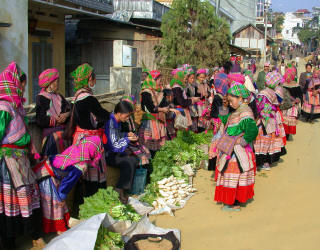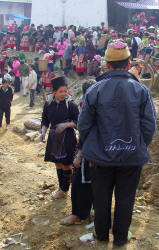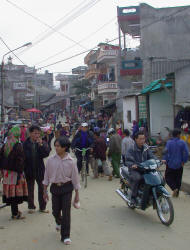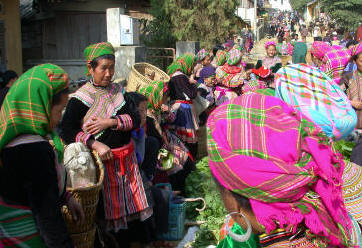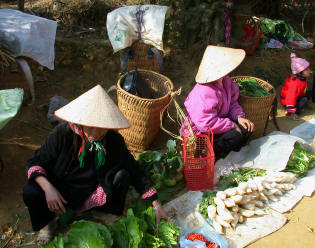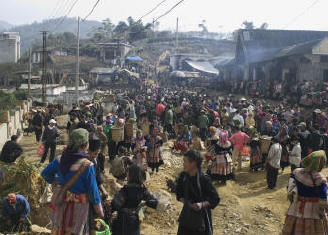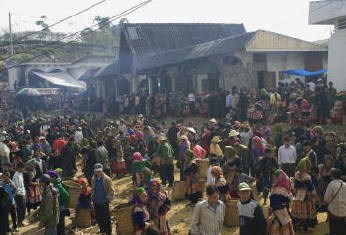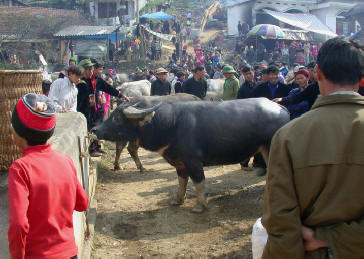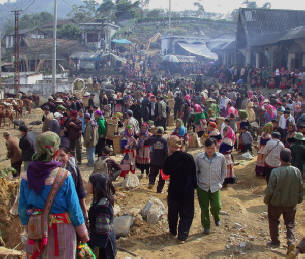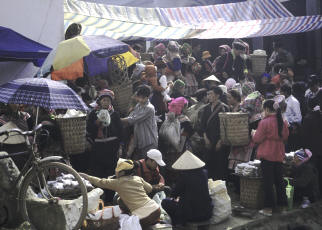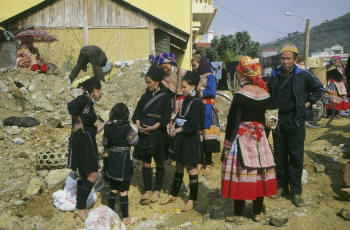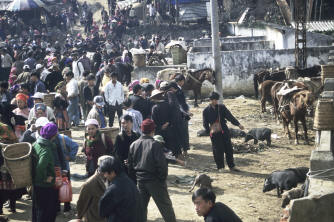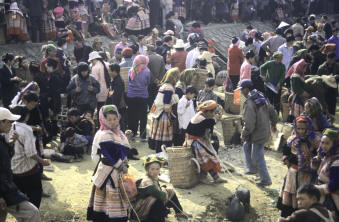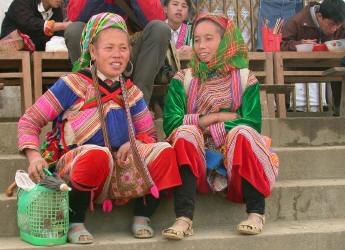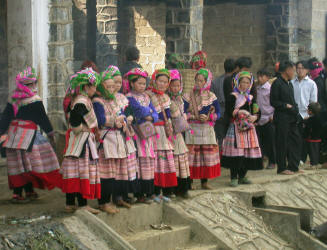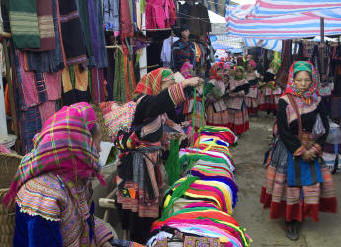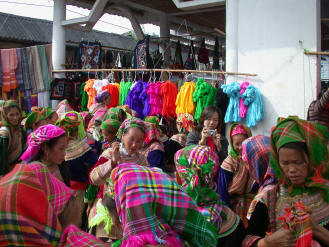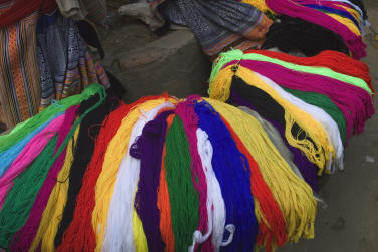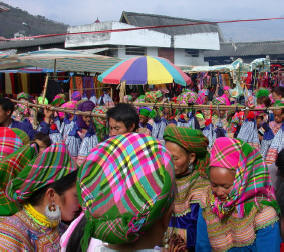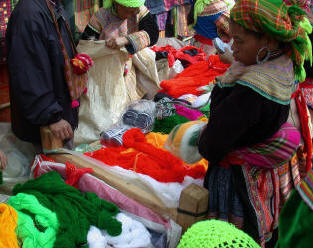 Women sew their own traditional dress and come to market to purchase the decorative ribbons and materials that are applied to the underlying fabric.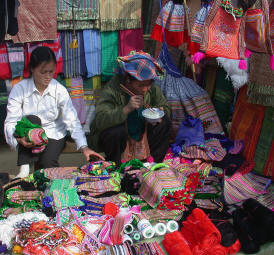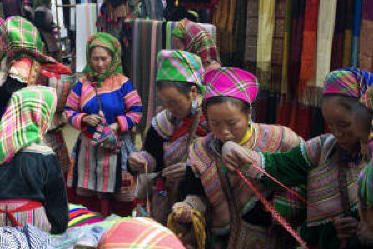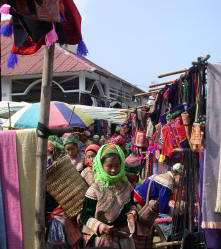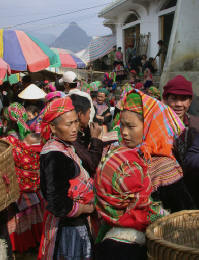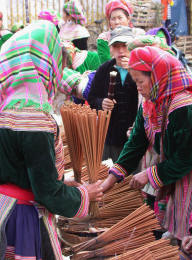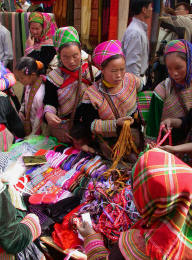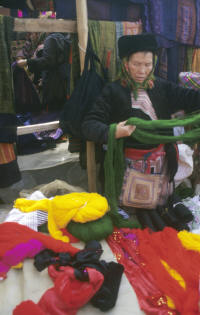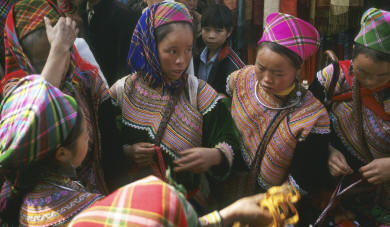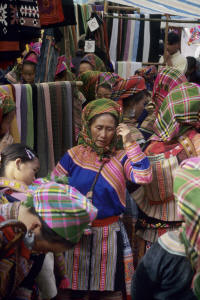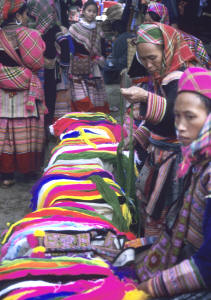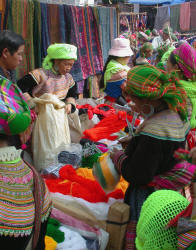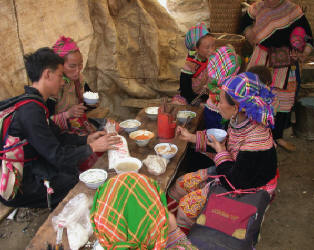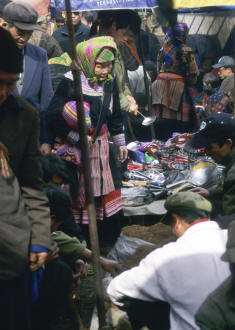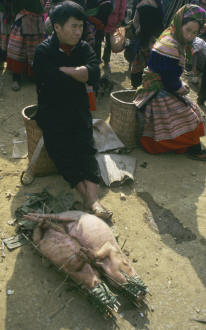 While some buy cookware and sell livestock, others have knives sharpened and metal tools forged.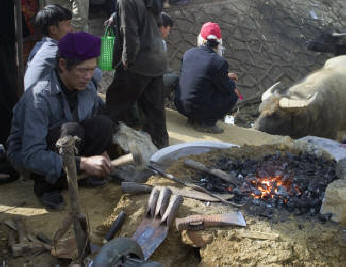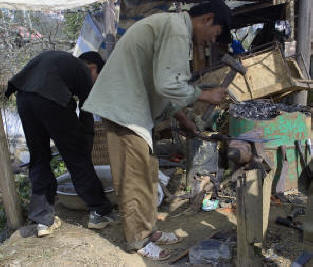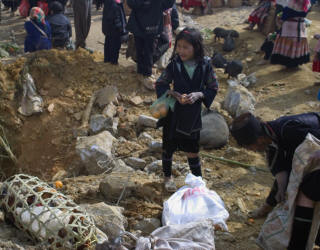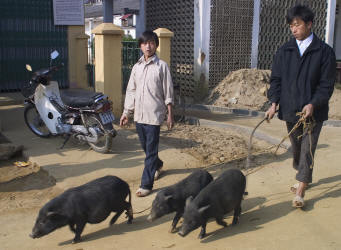 By mid afternoon, we were ready to load back up into the Russian Jeep and make the return trip to Lao Chi. We stopped along the river which defines the border between China and Vietnam. While stretching our legs, we wandered over to a nearby temple from which chanting and singing was emanating. A female shaman was singing, offering fruit to the spirits and gods while three young men played drums and the Vietnamese traditional stringed instruments. The train which delivered us to the highlands continues across this bridge into China daily.