Highlights of Chongquing
April 1, 2000. Upon arrival at Chongquing, our guide Mary picks us up and wisks us to a silk spinning factory.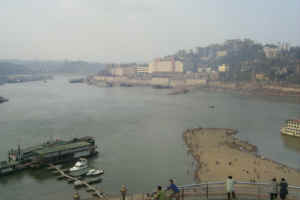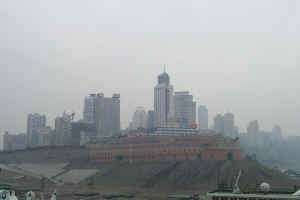 Chongquing is situated in the Sichuan province and the city is perched upon the steep hills around the confluence of the Yangtze and Jialing Rivers. The population of the city is 3 million with 14 million in the surrounding area. Due to the huge economic force of this region, Chongquing enjoys a special city status, like Shanghai and Beijing, which is directly under the control of the central government.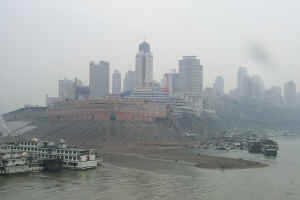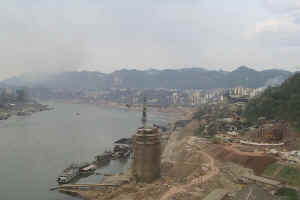 Historically Chongquing was the wartime capital of the Kuomintang from 1938-1945. The US and Chiang Kaishek signed a secret agreement to assist the Chinese in their struggle (Kuomintang) against the communists during the Cultural Revolution. Industrialization was initiated after the Japanese invasion and refugees poured into this wartime city. Today it is a dusty combination of tenant houses and skyscrapers.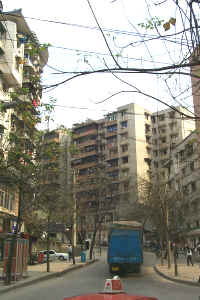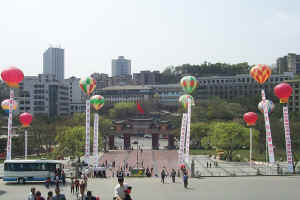 The weather is milder and summer in the city is known as one of the three furnaces of China. It was warm and sunny for our visit.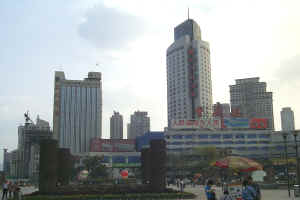 Our Saturday arrival meant that the silk factory was not on-line. But we were able to walk through the building and see the process of softening the cocoons and then pulling the single thread of the silk worm for the spinning the thread.
We visit a contemporary art museum in the outskirts of the city and have some of the famous Suchuan cuisine for lunch. Housing and suburbs are being constructed everywhere visible in the country side surrounding the city. There is definitely a stronger sense of capitalism and personal initiative here then in the northern areas of China.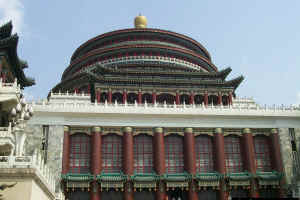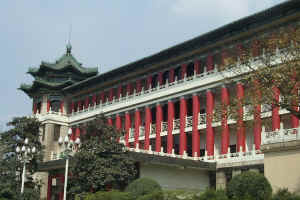 The center of the city is hilly and there is a distinct absence of bicycles. Also cars are not allowed to honk in the inner city for purposes of noise abatement. We visited the Renmin Hotel (1953) which is a palace comprised of three wings separated by a an enormous circular concert hall that is 65 m high and seats 4000 people.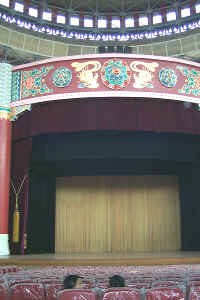 Our next stop was an indoor wet and dry market. We wander among live fish bins, eel tubs, meat vendors, vegetables and bulk grains.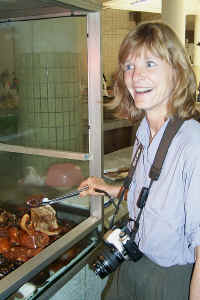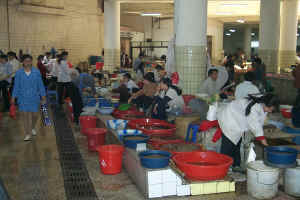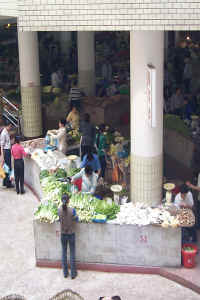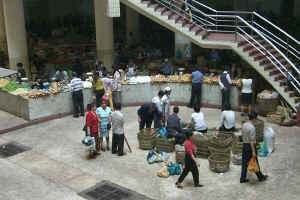 At the city's edge we drove down upon the river bed and watched people selling and flying kites. Across the river are very industrial areas along with traditional housing buildings interspersed.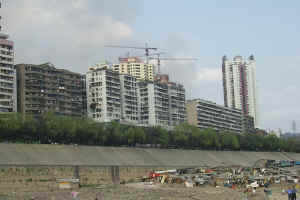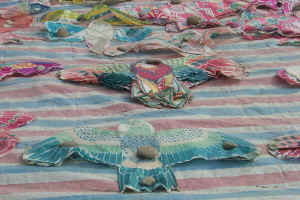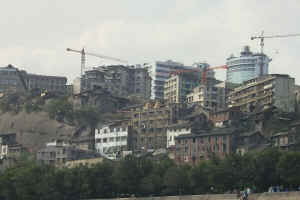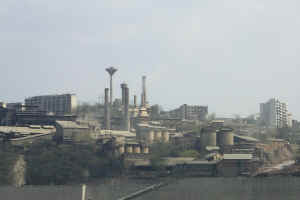 We crossed the river on our way to dinner. This gave us a different perspective of the city.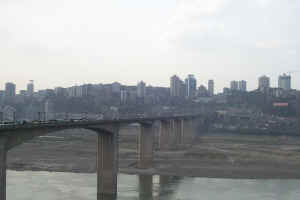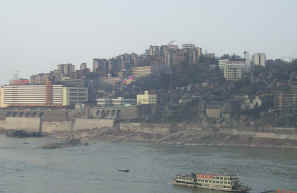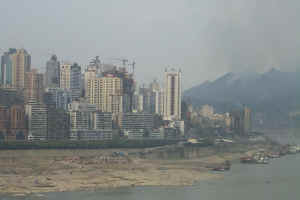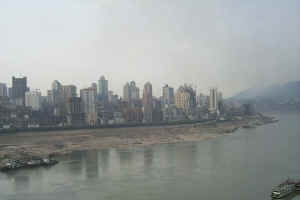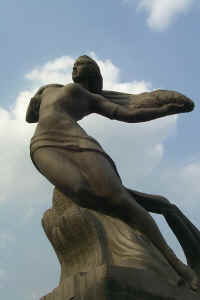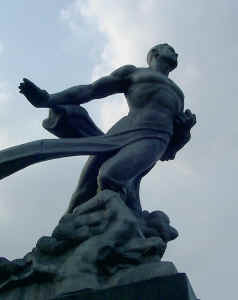 Dinner was a traditional hot pot feast. Hot pepper oils and boiling broth were used to cook fresh fish, eel, vegetables, noodles, lotus roots, tripe, pork brains, etc. It was our best Chinese meal to date.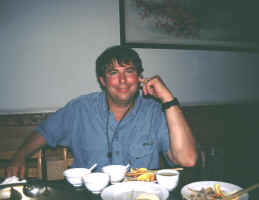 At 7pm we arrived at the dock of the Victoria Pearl, our cruise boat and home for the next 4 days as we moved down the Yangtze River.