We did not rent a car but took the swiss railway system everywhere in the country. It is very extensive (and expensive!)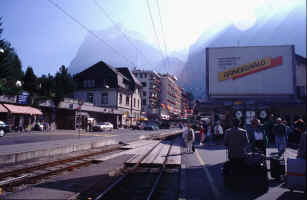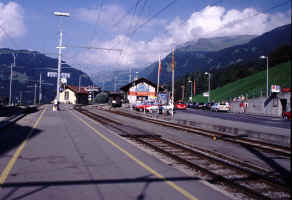 Grindelwald is a touristy-place that fits the sterotype of a swiss mountain town...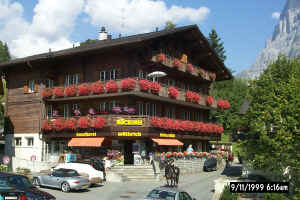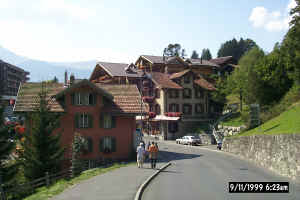 The best thing about Grindelwald is the spectacular view of the mountains from the town.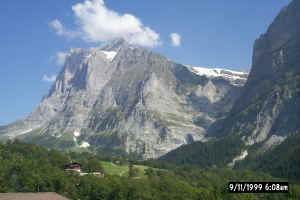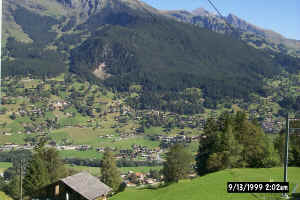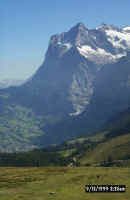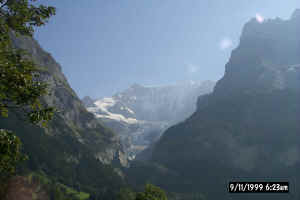 Jon enjoyed the views from a restaurant desk and from the patio of the Belvedere Hotel where we stayed. There is a recurrent theme in these patio pix...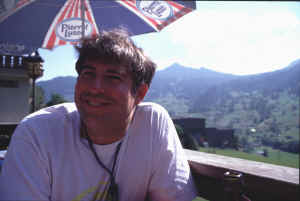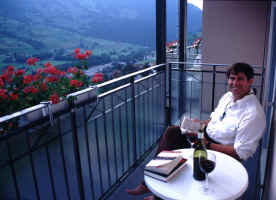 ... and there were lots of tourists...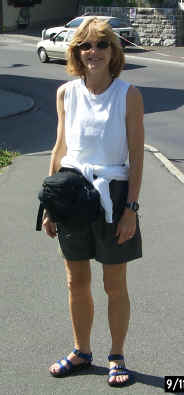 Of course, we did a lot of alpine hiking while we were there...