Jon started January teaching Autodesk's ABLE course in snowy Munich. He then returned to four days of SF Bay Area downpour. Finally, we went to the big island of Hawaii for a week-long vacation.
The second week in January, Jon flew to Munich to teach Autodesk's ABLE class. It was cold and snowy and, of course we went out Thursday night to a German beer hall for a hearty meal of pork and beer.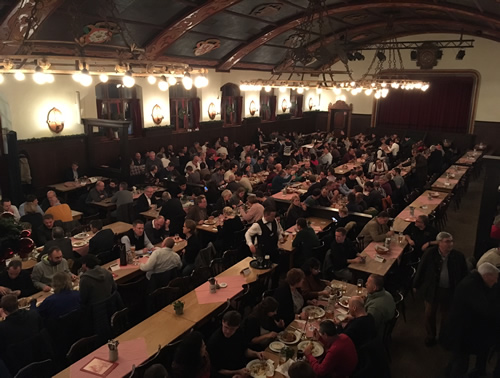 After returning from Munich, Jon and Care flew to the big island of Hawaii for a few days relaxing at the Four Seasons. We took a drive over the mountain to the little hippy town of Hilo and got a taste of the rainy side of Hawaii. We also spent time with our friends Ron and Barb who winter on the big island. We celebrated Ron's birthday while there.