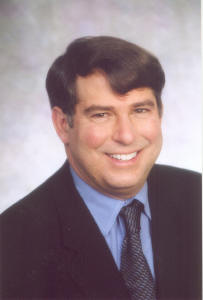 Jon H. Pittman
Contact: jon@rizbee.com

A dynamic, creative, and experienced strategic thinker, influencer, and leader

Over 25 years of experience with proven management results in product development, program management, solutions marketing, strategy development, mergers and acquisitions, corporate investment, and business development in the software and Internet industries

Leader in the application of technology to design in the fields of architecture, engineering, construction, building management, and entertainment

Ability to design and drive organizational change

Demonstrated ability to work with a variety of disciplines and lead cross-functional teams

Demonstrated ability to influence and lead across organizational boundaries

Strong verbal, written, and presentation skills

Exceptional public speaking skills

Experience in international business in emerging markets

Excellent analytical and creative skills

A well organized, independent, self-starter
Autodesk, Inc. San Rafael, CA 1995-Present
Vice President, Corporate Strategy. Autodesk is a global Fortune 1000, $2.2B+ public company that is wholly focused on turning ideas into reality. I am Vice President of Market Development for Autodesk, the world's leading design software company. Autodesk serves industries where design is critical to success - building, manufacturing, infrastructure, and digital media. Autodesk provides solutions for sustainable design, digital prototyping, and the creation of visual media. Pittman is responsible for enhancing Autodesk's business with strategic programs to develop emerging markets and enhance profitable growth. I have held a variety of positions including Director of Product Development, Director of Technology Strategy, Senior Director of Strategic Research, Vice President -- Building Industry Strategy and Business Development, Vice President -- Autodesk Ventures, Vice President, Market Development, and Vice President, Corporate Strategy. I have been responsible for establishing Autodesk's Internet properties, formulating strategy at the business unit, geography, and corporate levels, emerging market business development, and participating in a number of acquisitions. My key accomplishments at Autodesk include:
Corporate Strategy. Lead the annual corporate strategy process – integrating business unit competitive strategy and corporate strategy.

Education Strategy. Lead in formulating a strategy for Autodesk's approach to education that ensures education as a competitive advantage. Established strategies to leverage education for influence, adoption, and access to Autodesk products.

Path to Volume. Led a cross-functional team to develop a framework to take our products from inception to volume. This initiative was one of our key corporate imperatives to improve the company's ability to take products to market. The framework is being used as the basis for corporate strategic planning.

Autodesk Business Leadership Experience (ABLE). Developed and taught a module on Strategic Thinking for an internal course designed to improve business acumen for high profile senior employees.

Emerging Markets. Acted as liaison between newly formed Emerging Markets Sales Geography (consisting of India and China) with corporate functions and business units. Co-led the corporate Emerging Markets Task Force - consisting of country managers from China, India, Eastern Europe, and Latin America. This team built an emerging markets strategic framework to achieve alignment in emerging markets - a key strategic growth area for Autodesk. Represent Autodesk on the Board of Councilors of the China/US Center for Sustainable Development.

Emerging Markets Academic Market Development. Led the establishment of six Building Lifecycle Management (BLM) laboratories and four Digital Innovation Laboratories at leading Chinese and Indian universities. Participated in the curriculum committee that defined a standard Building Lifecycle Management Curriculum for Chinese academic institutions.

Growth Framework. Established a framework for analyzing growth opportunities that quantified "growth from the core". Built tools that were used in strategic planning process and developed materials that communicated Autodesk core competencies to external constituencies.

Strategic Asset Management. Led a team that defined and created a new business line for Autodesk - management of real estate, facilities, and other strategic assets.

Building Industry Strategy. Led the definition and implementation of Autodesk's building industry strategy. Key member of the acquisition team that evaluated, purchased and integrated Revit. Led the business development team responsible for business analysis and strategic relationships. Presented the Autodesk Building Industry Strategy to customers, press, sales teams, and industry analysts. Conducted frequent press interviews and presented to numerous international audiences in Europe and Asia. Trained international sales team in solution selling for the building industry. Led multi-national team that investigated and evaluated opportunities in the construction industry in China. Represented Autodesk in discussions with the California Energy Commission.

Internet Strategy. Researched and developed background information and materials that led to increased focus and innovation around the Internet. Established contacts with the venture capital community and helped drive Internet initiatives within Autodesk.
Autodesk Ventures. Established a intrepreneurial businessess chartered with creating and investing in new internet properties.
Strategic Investments. Led the identification, assessment, selection, and transactions for Autodesk's strategic investment program. Built a systematic strategic corporate venture investment program.
Corporate Business Development. Led the development of a corporate business development process and function throughout the organization.
Ventures team. Recruited and led a high-caliber interdisciplinary team of financial analysts, market strategists, internal consultants, and attorneys to fund and create new Internet ventures.
Buzzsaw.com. Worked with the founding team of Buzzsaw.com, Autodesk's first Internet spin-off to define the business plan, recruit venture capital, recruit business partners, and create the spin-off. Led the effort to spin buzzsaw.com off from Autodesk. Led the spin-off team and worked with a variety of corporate groups to ensure that the spin-off was accomplished smoothly and efficiently. When Autodesk acquired Buzzsaw, led the integration efforts.
Redspark. Led the incubation of Redspark, Autodesk's second Internet spinoff. Led the team that completed the spinoff and assisted the CEO in finding external financing.
M&A Transactions totaling over $

6

00M. Acted as a member of the corporate acquisition team. Was a member of the acquisition team on the

Revit,

Genius, Discreet, and Vision transactions as well as several smaller transactions. Evaluated a number of smaller transactions and several major transactions that were not completed.

Developed corporate acquisition process handbook.

Acquisition experience extends to both public and private companies and US and overseas acquisitions.

Autodesk Technology Strategy. Worked with Autodesk business units and corporate marketing to develop a multimedia presentation that illustrated the corporate technology strategy. Incorporated material from each business unit. Presented the strategy a numerous customer meetings and internal forums. Prepared training materials for the Autodesk field sales organization. The Technology Strategy presentation materials were subsequently incorporated in numerous presentations by senior Autodesk executives.
Design as a Competitive Advantage. Worked with corporate marketing and public relations to reposition Autodesk as a strategic leader in design. Helped commission a study by Arther Anderson to determine competitive drivers for key customers and assisted in preparing materials and meeting with the press to establish strategic positioning.
SDRC. Milford, OH 1992-1995
Senior Program Manager at a $250M publicly held developer and marketer of mechanical design and product data management software (SDRC was acquired by EDS in 2001). I was responsible for two strategic differentiators of our flagship product, I-DEAS Master Series -- user interaction and team engineering. Key accomplishments at SDRC included:
I-DEAS Master Series User Interaction. Responsible for making I-DEAS compelling and easy to use. Led a team charged with coordinating product modules and establishing user interaction design guidelines and policies to ensure consistency and usability. Consulted with application developers, technical writers, and designers to simplify and streamline user interaction. Led the conversion of I-DEAS from a menu-based system to a professionally designed, icon-driven system. This work resulted in a new user interaction paradigm for I-DEAS Master Series -- recognized as one of the easiest to use of the major mechanical CAD packages.
NewIdeas™. Key participant in a team of senior development and marketing managers and individual contributors who formulated a product strategy for a next generation mechanical CAD system. Investigated technology, developed a storyboard to express concepts, validated with customers and senior technical staff, and prepared presentations for SDRC Executive Committee. This work established future product direction and many of the concepts were subsequently incorporated in I-DEAS Master Series.
Team Engineering Strategy. Formulated and articulated the I-DEAS team engineering strategy. Led a joint marketing/product development team to evaluate various alternatives for integrating I-DEAS team engineering with Metaphase, a product data management system developed by a joint SDRC/CDC venture. Established priorities and requirements for data management projects to ensure continued strength of I-DEAS team engineering. Worked with customers to validate the team engineering strategy. Worked with the product development management team to ensure that the team engineering strategy was thoroughly and consistently executed.
Additional accomplishments at SDRC include

I-DEAS Program Office -- assisted in establishing a senior management group to establish I-DEAS-wide priorities and lead the product planning process.
UI Program Management -- established and managed a system of user interaction program managers to ensure usability and consistency throughout I-DEAS.
Future Technology -- evaluated, tracked, and investigated future technology trends relevant to SDRC. Led the initial investigation of virtual reality techniques which are being incorporated into I-DEAS.
Cooperative Review Team -- Led a joint team of customers and SDRC application engineers who provided input and feedback on product direction and implementation.
Strategic Planning -- Contributor to the Strategic I-DEAS Planning Team.
Wavefront Technologies. Santa Barbara, CA. 1986-1992
Director of Software Development. Led product development at a profitable pre-IPO company (merged with Alias Research and acquired by Silicon Graphics then sold to Autodesk) that develops and markets computer graphics tools for animators and designers. Helped the company grow from a single-product startup with 32 employees to a multi-product, multi-platform software publisher employing 146 people worldwide.
Key accomplishments at Wavefront include:
Wavefront Personal Visualizer™. Directed a team of programmers, product designers, and technical writers that produced a scene composition and rendering system designed for the casual user. The product was developed under a very aggressive schedule with external funding from a business partner. My team completed the project on time and met all milestones necessary to recognize $1M in funded development revenue.
R+D Organization. Grew the Wavefront software development group from six programmers to an interdisciplinary team of twenty-one developers, writers, product designers, and release engineers. Developed R+D management team leaders and instituted formal product development, documentation, product design, and release engineering teams.
Market Validation. Conducted highly strategic, systematic market validation programs for three products. Worked with an external product marketing consultant to identify prospective customers for the product, present prototypes to the prospects, collect their input, analyze the results, and recommend action plans to the Wavefront executive management team. Assimilated the market validation methodology into the company and trained company personnel.
Additional accomplishments at Wavefront include:

Developed an object-oriented graphic user interface toolkit
Established user interface style guidelines
Assisted in establishing a formal quality assurance program
Coordinated the Wavefront Strategic Council
Evaluated the technical merit of acquisitions
Established a software donation program for academic institutions
Established a coop program
Art Center College of Design. Pasadena, CA. 1990-1991
Instructor (Part time). As part of my duties at Wavefront, established a strategic relationship with Art Center College of Design, an internationally renowned four-year college for art and design. Wavefront sponsored a new course in user interface design by donating my teaching time and software used for instruction.
HOK, Architects. St. Louis, MO. 1983-1986
Vice President, HOK Computer Services Corporation. HOK was the fourth largest US-based architectural firm (now one of the largest). Helped establish HOK's in-house computer-aided design and drafting (CADD) capability and helped prepare to sell our CADD system to customers outside of HOK. Key accomplishments at HOK include:
Developed and maintained user interface tools including an interpreted command language and graphic menu system which was incorporated in all modules of the HOK CADD system.
Developed and maintained applications to translate data from our in-house format to the IGES standard and produce realistic shaded images.
Managed a systems group which maintained an in-house, nationally distributed network of two VAX 11/780s, three VAX 11/750s, and several MicroVax computers.
Cornell University. Ithaca, NY. 1982-1983
Assistant Professor. Upon completion of my graduate education in the Program of Computer Graphics – a pioneering laboratory in the Computer Graphics field, was asked to remain at Cornell in a tenure-track faculty position to teach computer graphics to graduate students and facilitate the introduction of computer graphics into the architecture curriculum.
Professional Practice, University of Cincinnati 1976-1980
Cooperative education. As a required component of my undergraduate education, held the following professional practice assignments:
Harvard Medical School. Architectural Planning Office. Boston, Mass. Facility Manager.
Skidmore, Owings, and Merrill Architects, Chicago, IL.

Architect and

Computer Programmer.
Structural Dynamics Research Corporation. Milford, OH. Computer Programmer.
1995 MBA - Master of Business Administration
Major in Finance and Marketing (3.87 GPA)
Carl Lindner School of Business
University of Cincinnati
1982 Master of Science
Program of Computer Graphics (3.88 GPA)
Department of Architecture
Cornell University
1980 Bachelor of Architecture
College of Design, Architecture, and Art
University of Cincinnati
Corporate Level Strategy. Harvard Business School. November 2010
Gaining Competitive Advantage in Uncertain Times: Innovation Masters Series. Stanford Center for Professional Development. June 2010.
Executive Program in Corporate Strategy. Graduate School of Business. University of Chicago. February 2008.
Getting Global Strategy Right. Harvard Business School. April 2007.
Mandarin I. University of California, Berkeley Extension. April 2007.
Strategic Financial Analysis for Business Evaluation. Harvard Business School. May 2005.
Building and Implementing Growth Strategies. Graduate School of Business. University of Chicago. November 2004.
International Financial Management. University of California Berkeley Extension. Summer 2004
Practical Product Management™. Pragmatic Marketing. July 2003.
Target Account Selling. Siebel E-Business. August 2003
Venture Capital Executive Program. Haas School of Business. University of California Berkeley, May 2001.
Negotiation and Influence Strategies. Stanford Business School. October 2000.
Venture Capital: Revolutionizing Corporate Investments. Harvard Business School. May 2000
Investment Science. Stanford University. April 1999.
Developing a Technology Strategy. Massachusetts Institute of Technology. December 1998.
Investment Portfolio Management. University of California Berkeley Extension. Fall 1998
Mergers and Acquisitions. University of California Berkeley Extension. Fall 1998.
Valuation & Economic Value Added. University of California Berkeley Extension. June 1998.
New Product Development and Introduction. The Wharton School. University of Pennsylvania. April 1997
Money and Capital Markets. University of Cincinnati (post MBA). Fall 1995.
Certificate in Engineering Management. University of California Santa Barbara Extension. 1990.
Commercial Pilot.

1100+ Hours. IFR Current.

Single-Engine Land

Airplane

Single-Engine Sea Airplane

Multi-Engine Land Airplane

Instrument Airplane

Recurrent Training

Command Pilot. Angel Flight West provides free transportation to medical treatment for people who cannot afford public transportation, or who cannot tolerate it for health reasons. Angel Flight also flies missions in response to other compelling needs.
First Responder Volunteer Pilot. Homeland Security Emergency Air Transportation System (HSEATS)
Wilderness First Responder. Trained and certified to respond to wilderness medical emergencies in situations more than one hour from definitive medical care.
Licensed Architect. State of Missouri #A-4831. Awarded November 1986.
Co-Chairman. IGES AEC Standards Subcommittee. 1984-1986.
Urban Land Institute. Associate Member.
American Institute of Architects. Member
Marin County Open Space

District

Trail Watch. Volunteer.

2002-Present. Award for exemplary service, September 2007.

Art Institute of Chicago, Department of Architecture. Digital Design Data Advisory Committee. 2003-2004.
Stanford University, Center for Integrated Facility Management (CIFE). Industry Advisory Board, Technical Advisory Board. 1996-Present.
Haas School of Business. University of California, Berkeley. Guest Lecturer, High Technology Marketing. MBA Program. November 2005.
China US Center For Sustainable Development. Member - Board of Councilors. 2006-2011.