Jan 5 - Mon. Our 3.5 hours return drive to Perth from Margaret River seemed to go faster than our initial drive down after limited sleep. We headed directly to an Australian aviation office where Jon picked up some paperwork and then over to Janakot Airport, the large general aviation facility. Our destination was the Royal Aero Club where Jon had reserved an airplane for our use. Although Jon did not have time to do a checkout to allow him to solo, we did take a one hour flight with an instructor.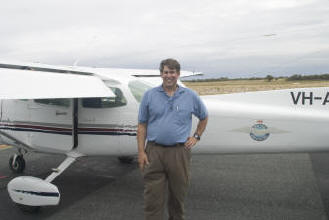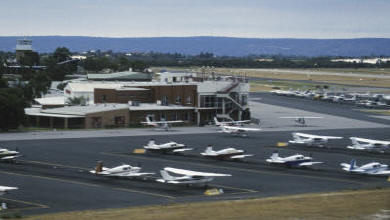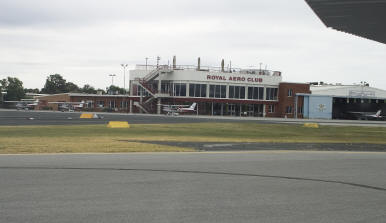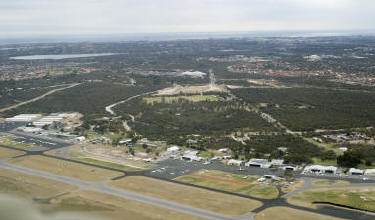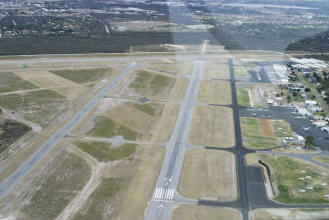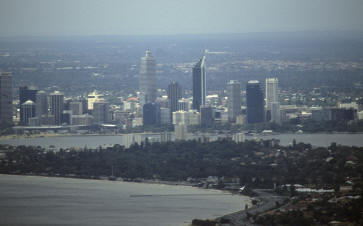 We flew over downtown Perth, spotted the tennis stadium, identified our hotel, Duxton, and headed out to the coast before completing a loop back to the airport.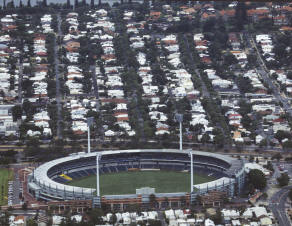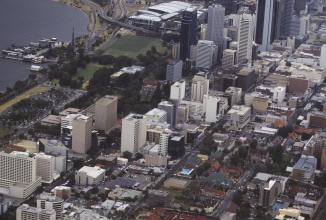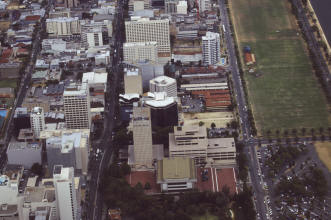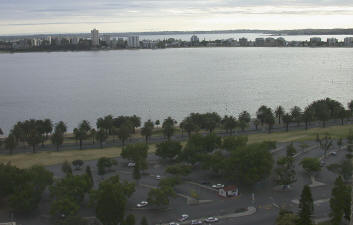 After leaving the airport, we drove to our downtown hotel, checked in and then set off walking to see the town. Perth is the capital city of the State of Western Australia and has ~1.38 million people. Although it is said to have more sunshine then any other Australian capital city, this was not the case during our visit.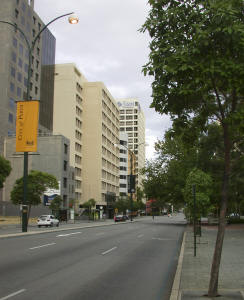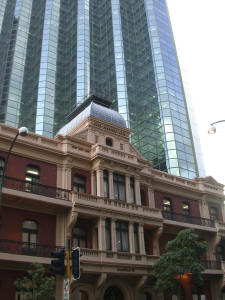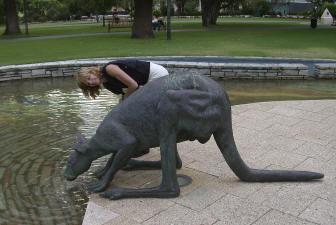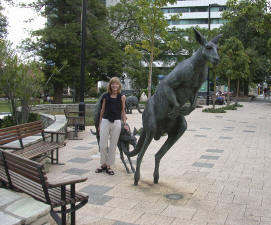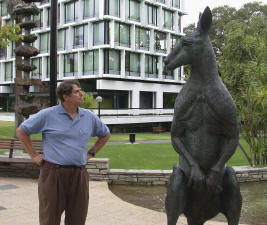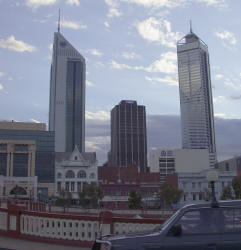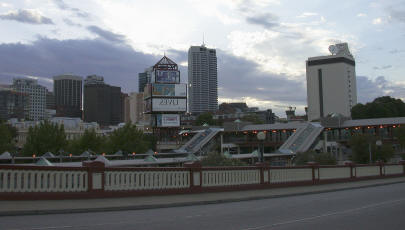 We wandered toward the northeast section of town and found a lively district with shops and restaurants. We chose Italian after a month of Asia cuisine. We had an early morning flight the next day so we were on our way to bed right after dinner.