Highlights of November 2001
On November 11th, we went to the Rolling Hills Club annual Tennis awards banquet and had the following picture taken...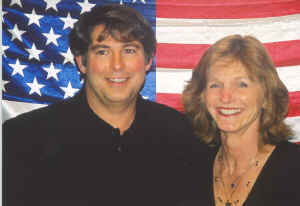 Over Thanksgiving, we celebrated our 15th wedding anniversary by flying to Australia to Lizard Island, a resort on a desert island in the Great Barrier Reef off the northeast coast of Australia.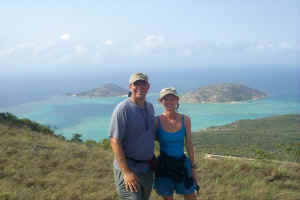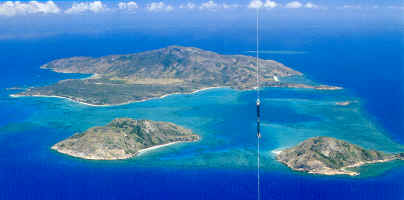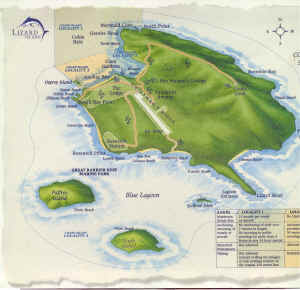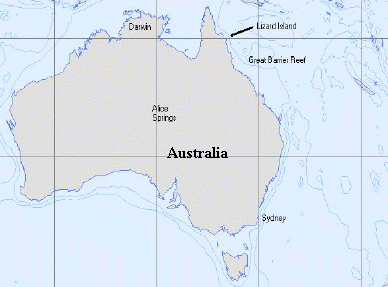 We arrived on the island by airplane at a private airstrip in the middle of a national park.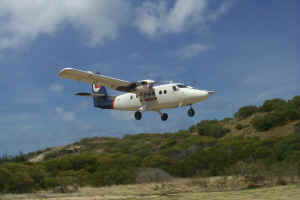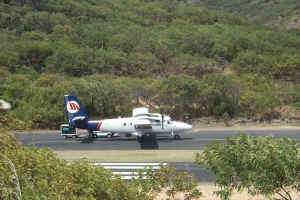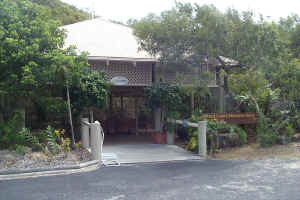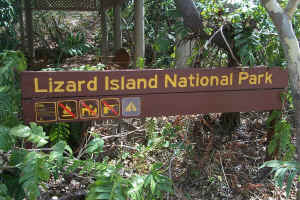 The resort housed 80 guests in secluded bungalows. The island was a tropical paradise - with very few inhabitants.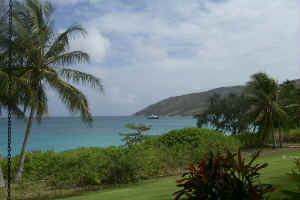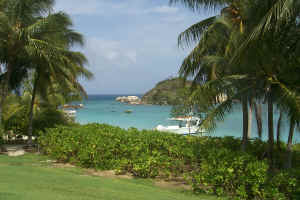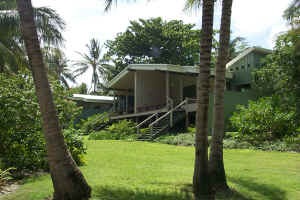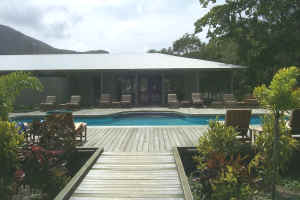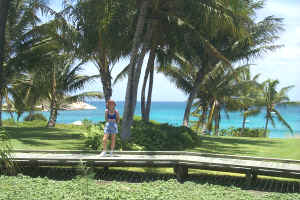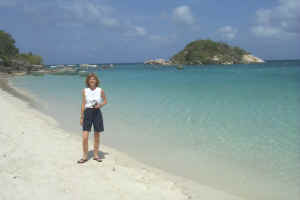 The island was supplied by barge from the mainland every two weeks. The staff referred to this as the "beer barge".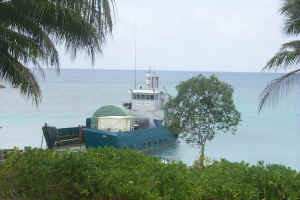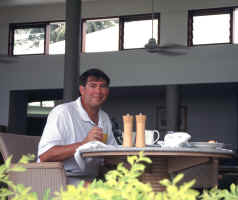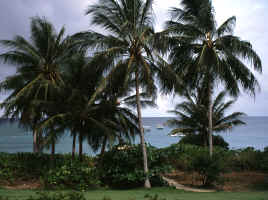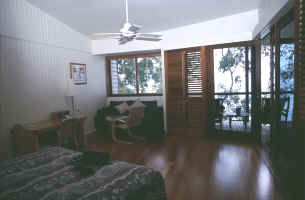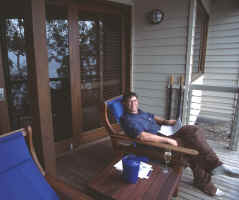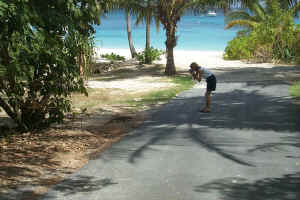 It is named Lizard Island because it is populated with thousands of prehistoric looking monitor lizards - some reaching 5 feet in length. The lizards are harmless - but do make for good entertainment.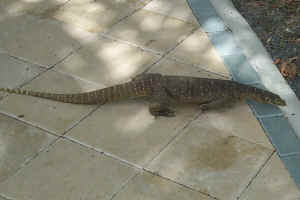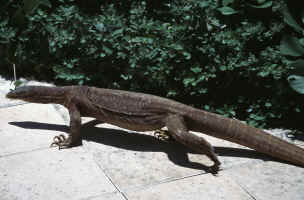 In addition to lizard-watching, there were a lot of things to do on the island and in the nearby lagoon and Great Barrier reef. The island had a fleet of dinghies available. We took one out to an area called the Blue Lagoon for a picnic.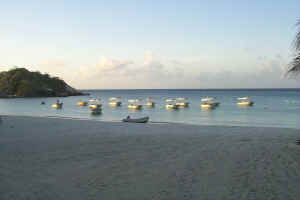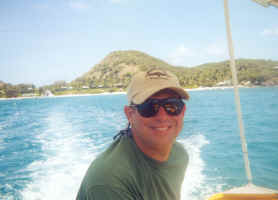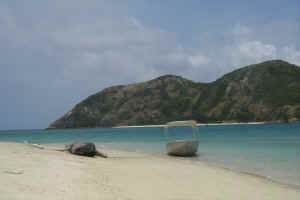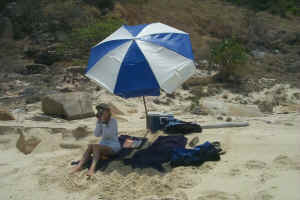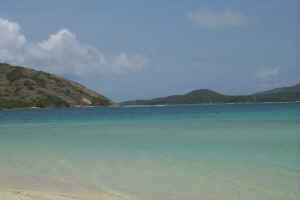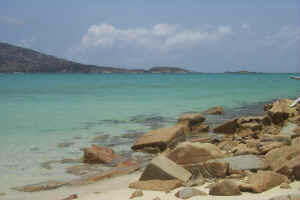 We also dove (Jon) and snorkeled (Care) in the Great Barrier reef...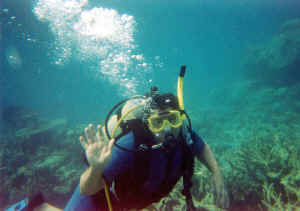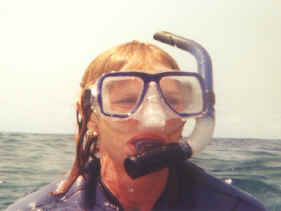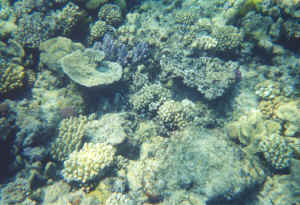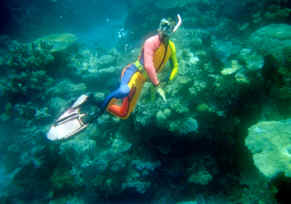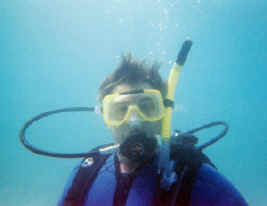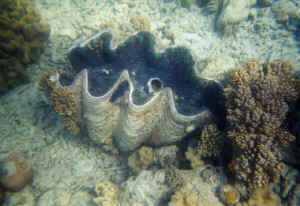 Keep in mind while viewing the underwater pictures, both Jon and I used throw-away cameras. It is amazing to see the clarity of the coral (and Jon's face) and the colors picked up underwater.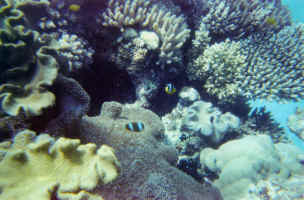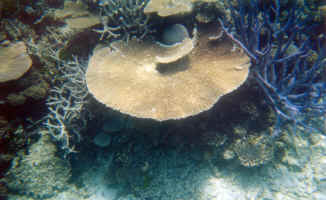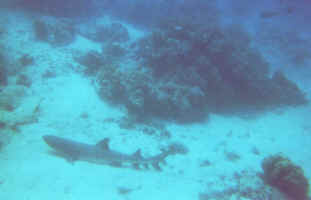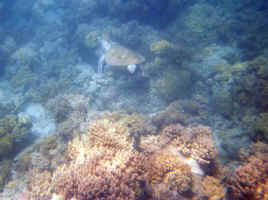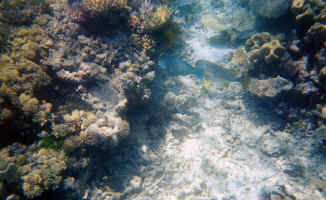 In addition to the reef and lizards, there was wildlife to examine - including a nest of ospreys and whatever Care could dredge up from the bottom...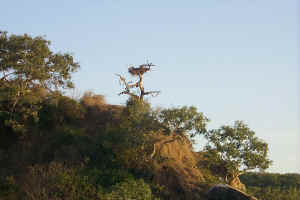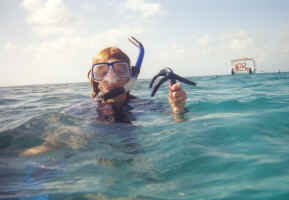 We also hiked around the island and up to Cook's Look, the highest point on the island where James Cook and party hiked to have a look around.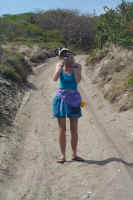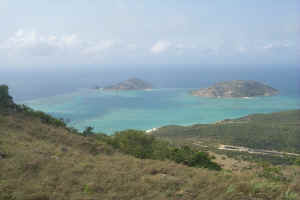 We played tennis almost daily, read a lot, ate at the 5-star restaurant, or if all else failed, just enjoyed the view...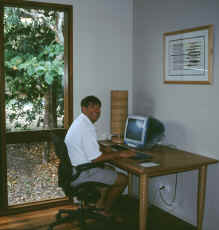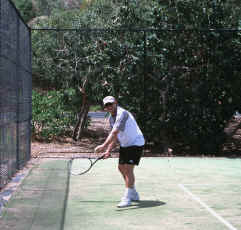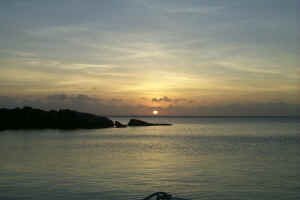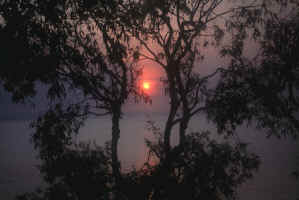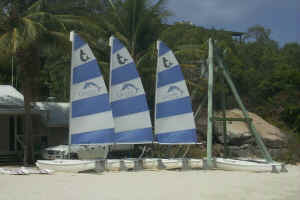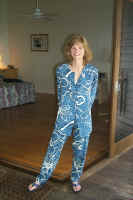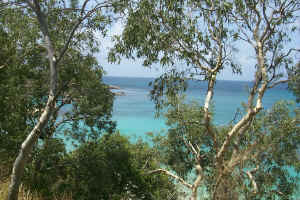 On the way back to civilization, we spent the night in a bed and breakfast near the Cairns airport. The beaches were beautiful, but you have to be aware of the stinging jellyfish.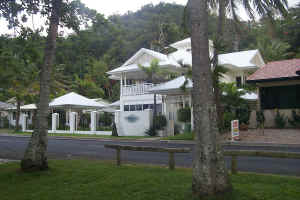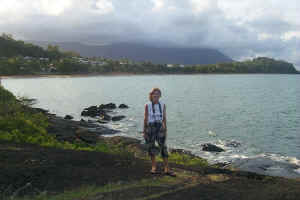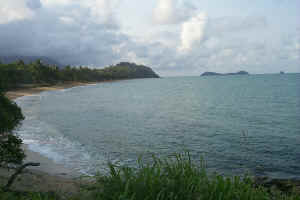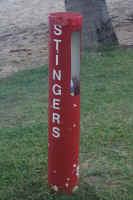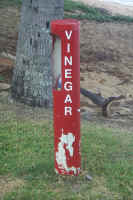 On to December 2001