Pictures of people in Kenya
In Masai land, the locals were very curious about blonde hair...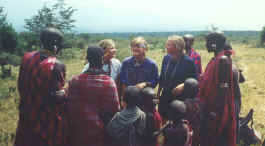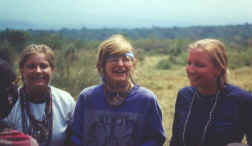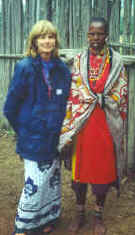 Care made friends with a Masai woman in Masai Land...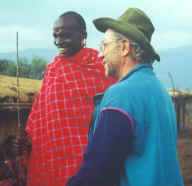 Masai are very respectful of age. One of our group, Mike, was made an honorary elder - "Olisenari Wibor" -- means "Old White Guy" by the Masai elders. Jon was in the "Junior Elder" catagory.
In Matendoni, on the coast, some of the Swahili families enlisted our aid as baby photographers...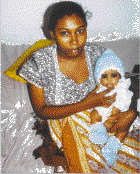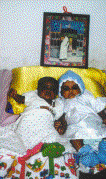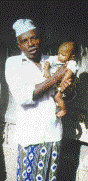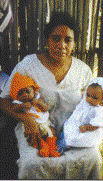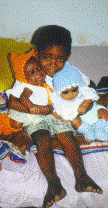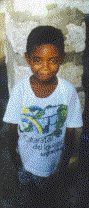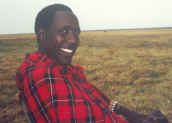 Our Masai guide at Rekero, on the edge of the the Masai Mara game preserve.