July 16-18, Wednesday- Fri, Agra, India
Oberoi Amarvilas,Agra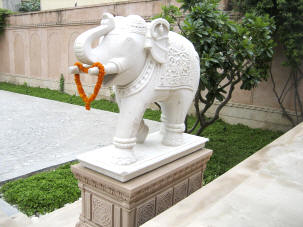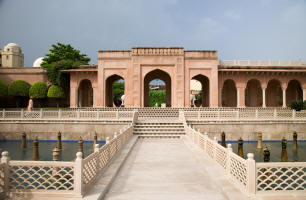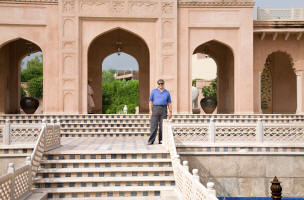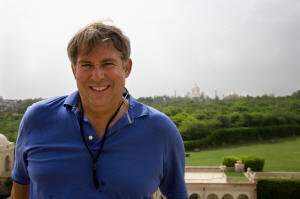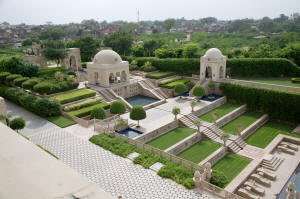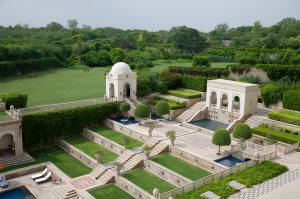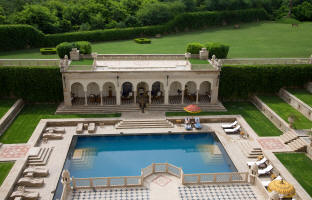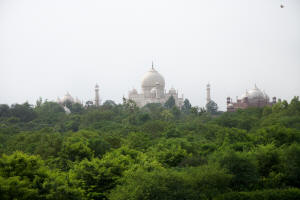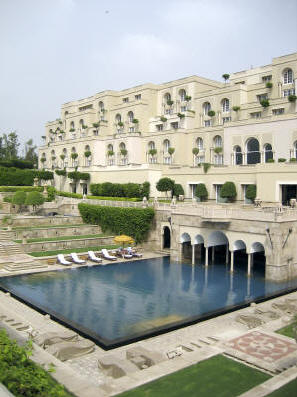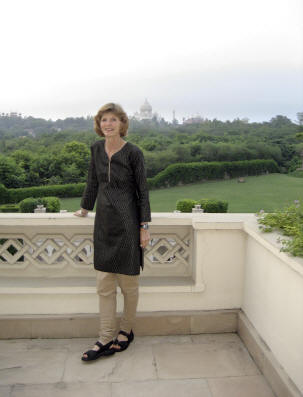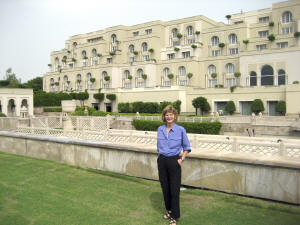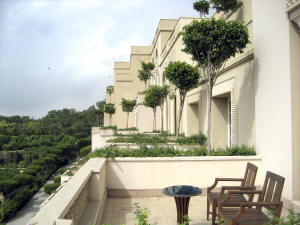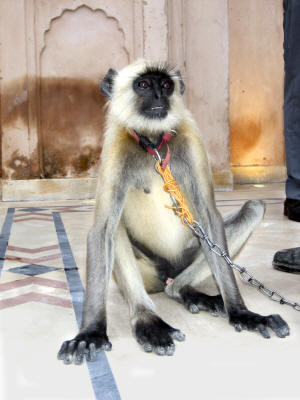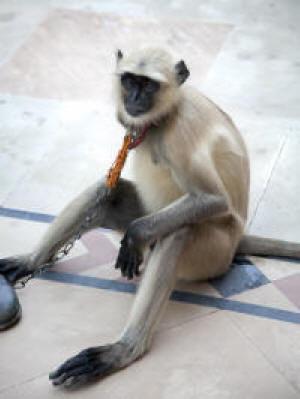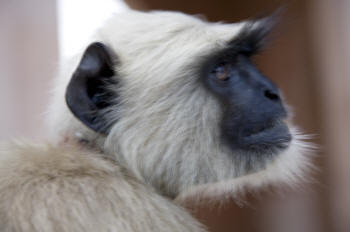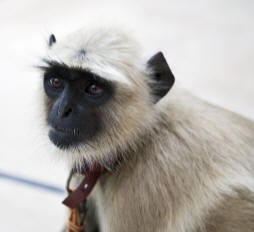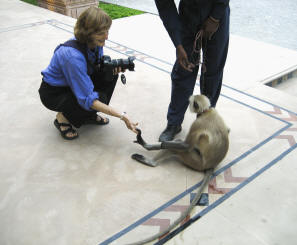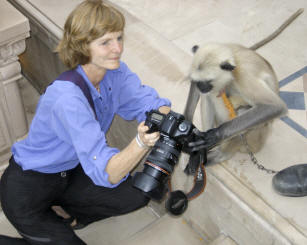 I'Timad-UD-Daulah, 1622-1628 AD. (aka "Baby Taj")
This is the tomb of the Lord Treasurer, Mirza Ghiyas Beg, an example of Mughal architecture transitioning from the use of red stone to white marble. It was commissioned by his daughter, Nur Jahan, who later married the emperor.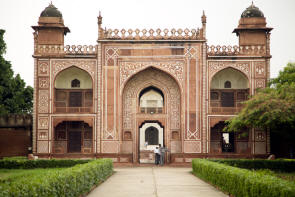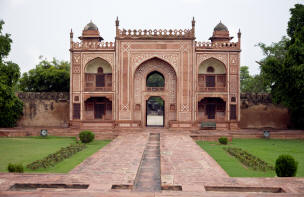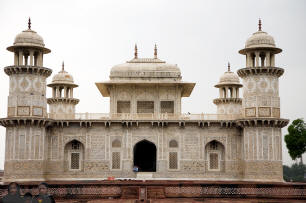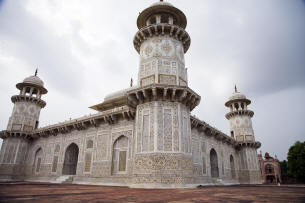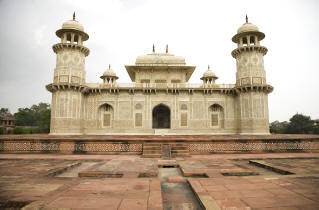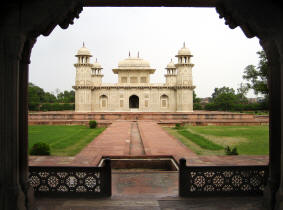 The outer walls of the tomb gardens are of stone while the mausoleum itself is marble decorated with inlay patterns of flowers, birds and geometric designs.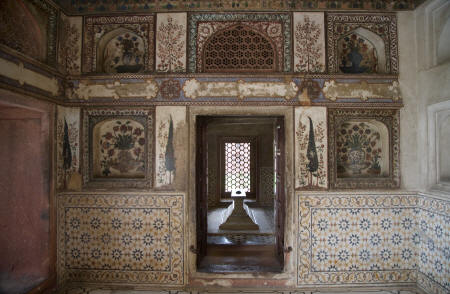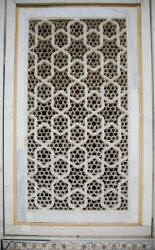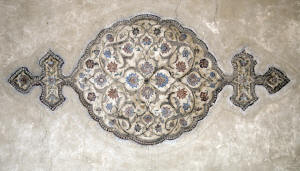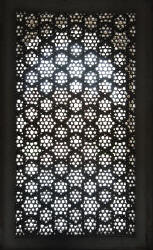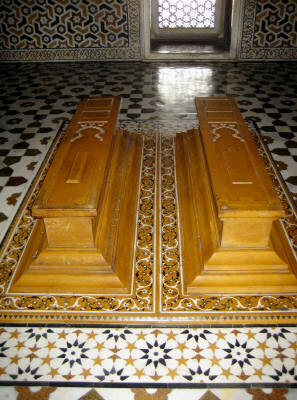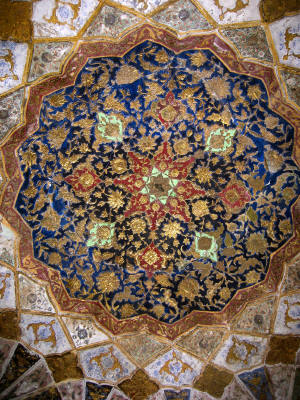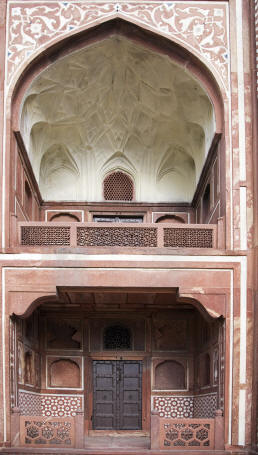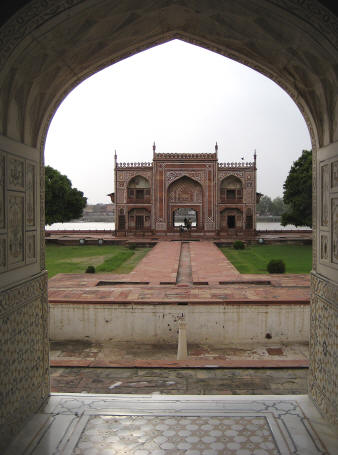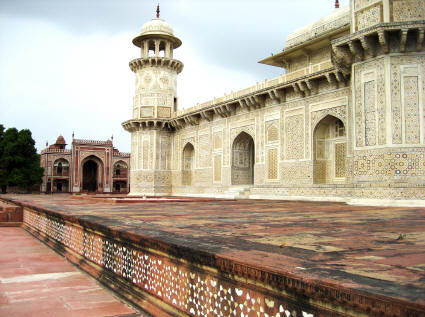 Mantab-Bagh (The Moon Garden) 1631-1635
The site for direct viewing of the Taj Mahal. Legend has it that Shah Jahan intended to build a second Taj, as his own tomb in black marble, the negative image of the Taj of Mumtaz Mahal, his wife.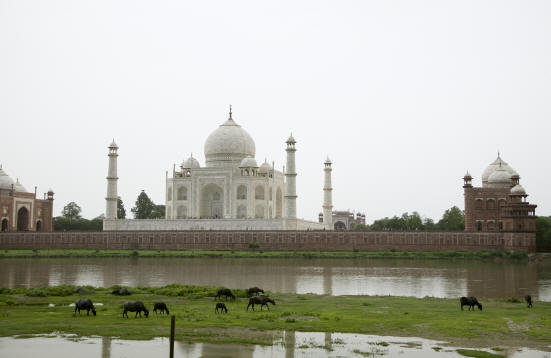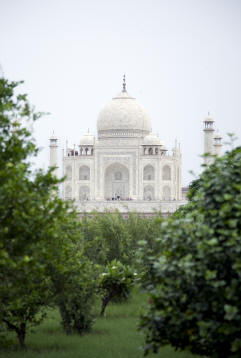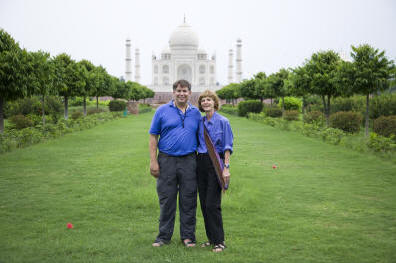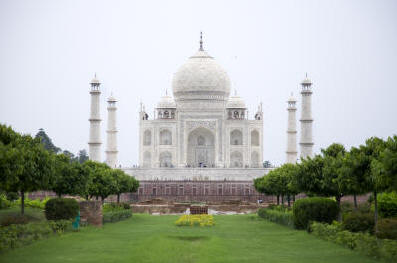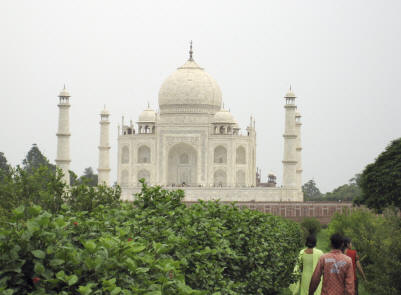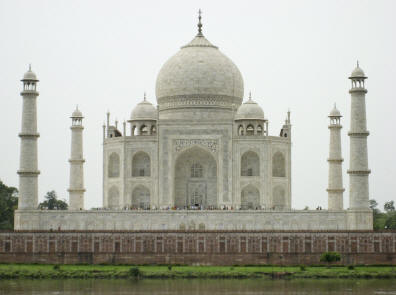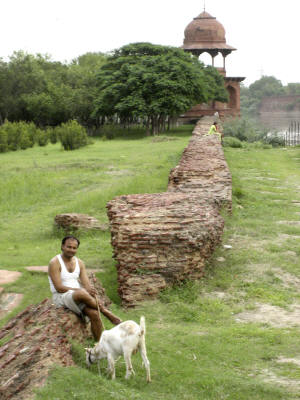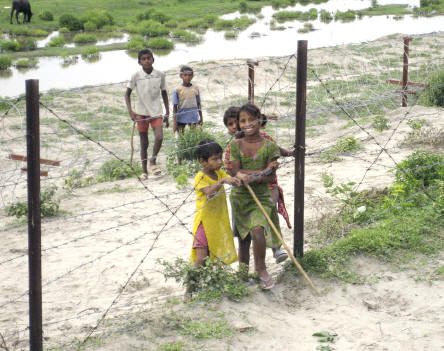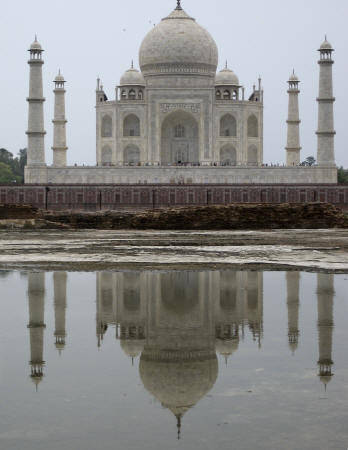 Taj Mahal, 1631-1653
This monument to love, symbolic of India throughout the world, is a Mughal mausoleum. It was constructed by Emperor Shah Jahan in memory of his second wife, Mumtaz Mahal, who died in childbirth bearing his 14th child.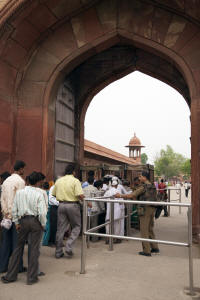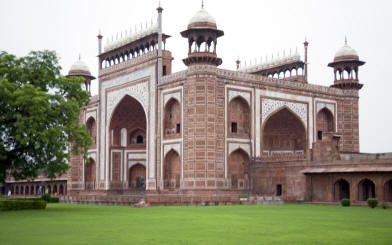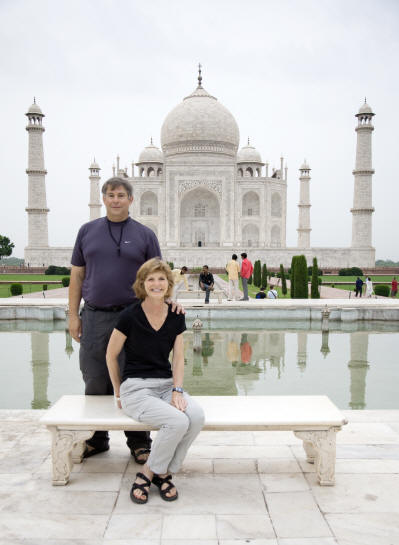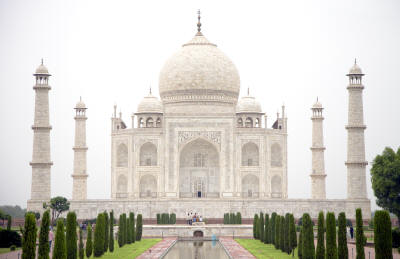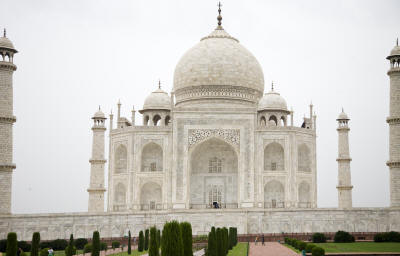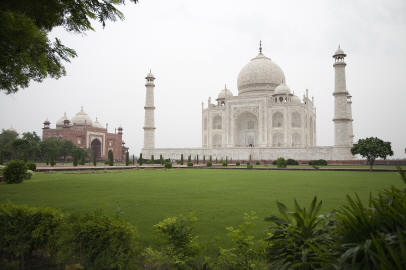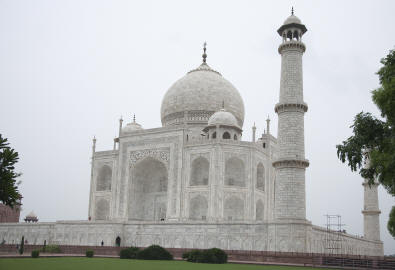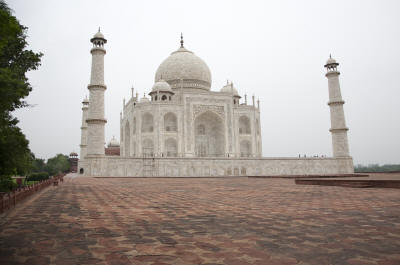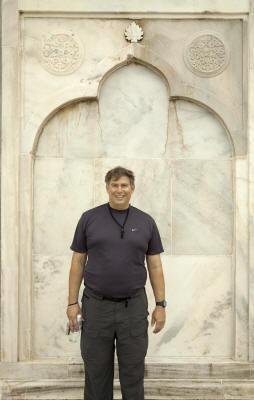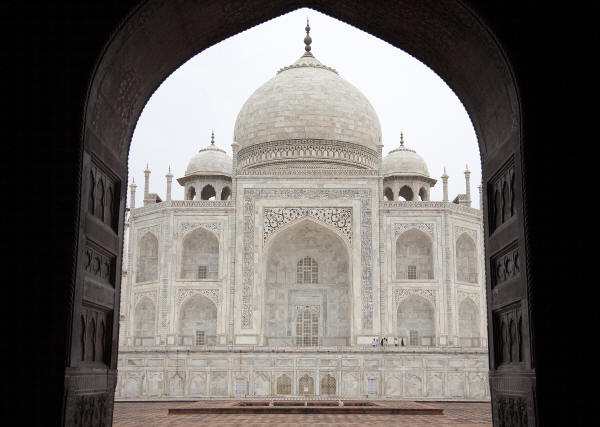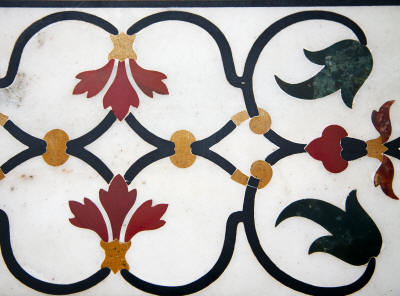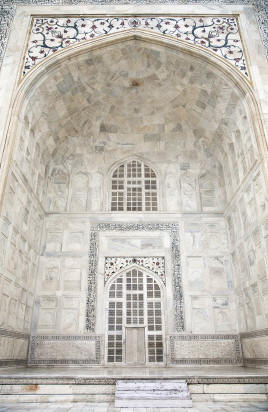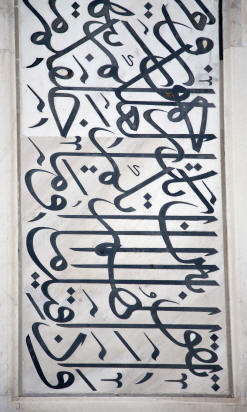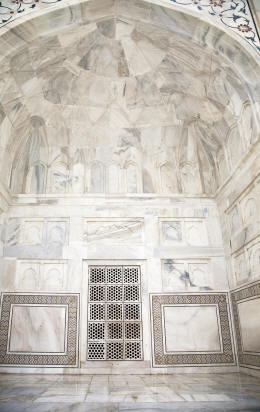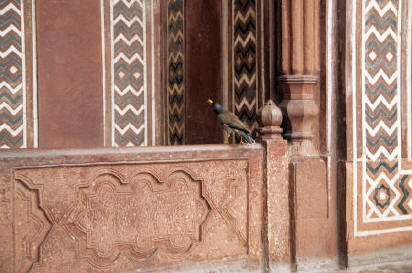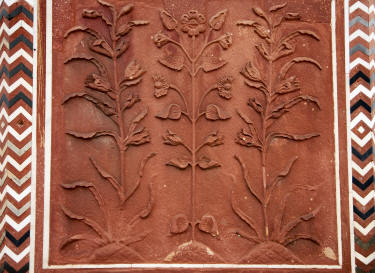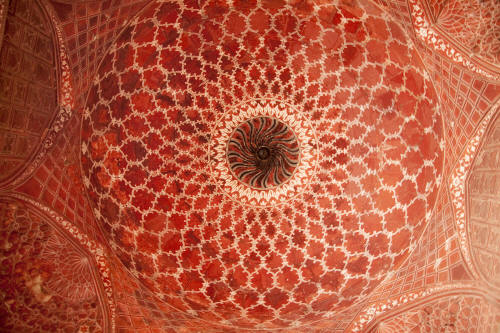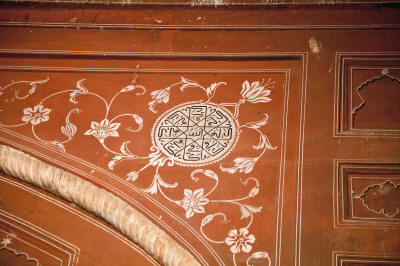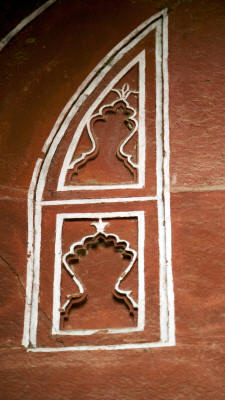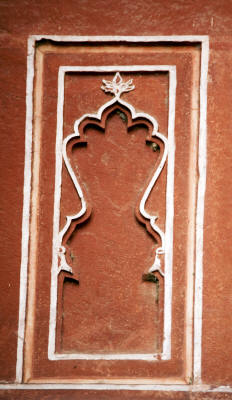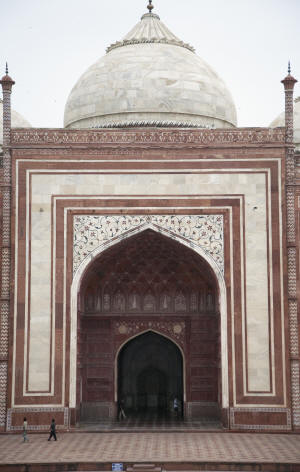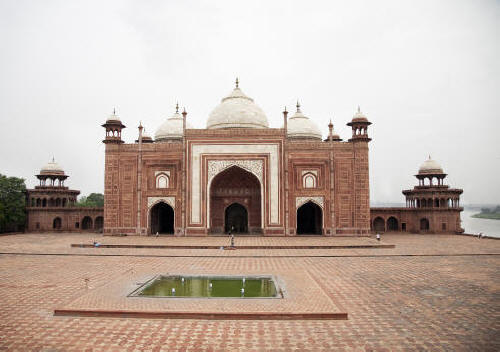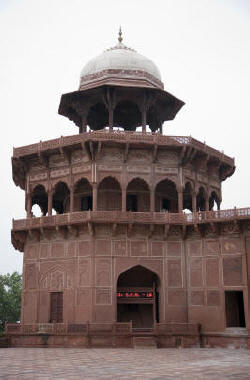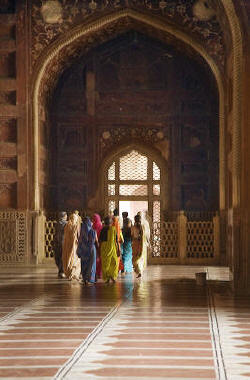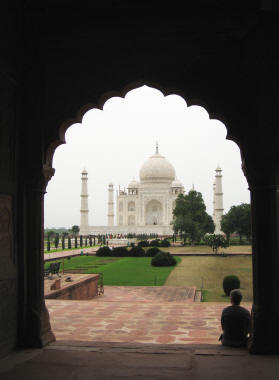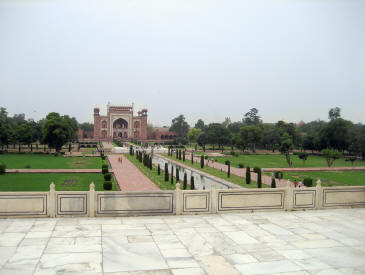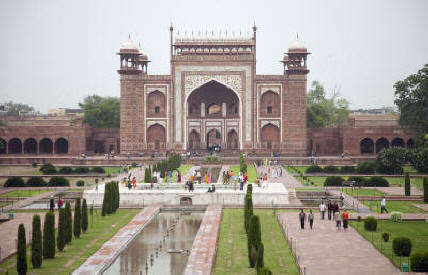 The Agra Fort of red sandstone was begun in 1565 by Emperor Akbar.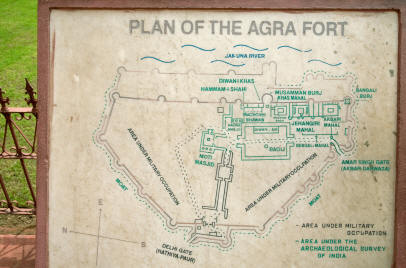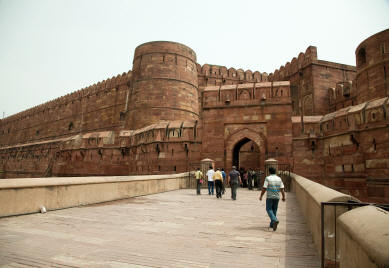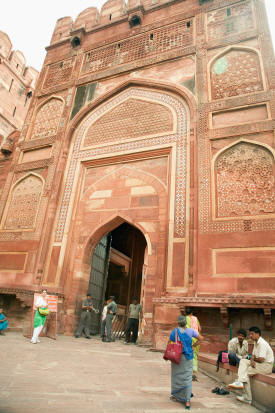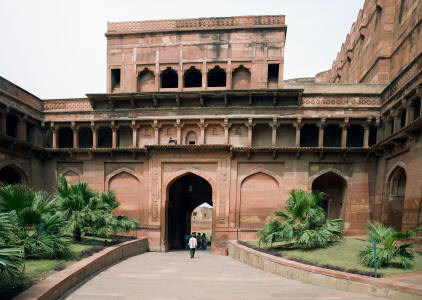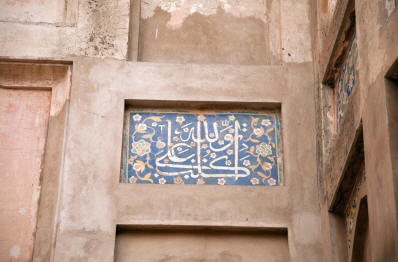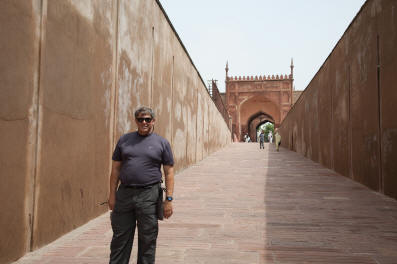 Inside the Agra Fort of India, the Jahangir Palace, above and below, is the palace primarily used by Rajput wives of Akbar as a private residence. It was built by Akbar for his son Jehangir.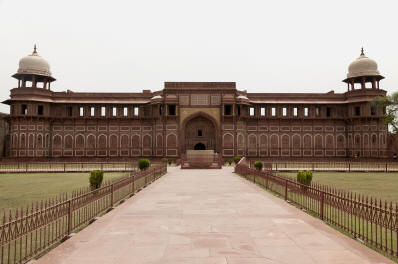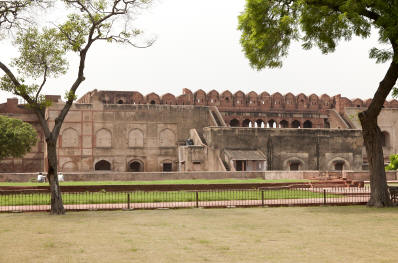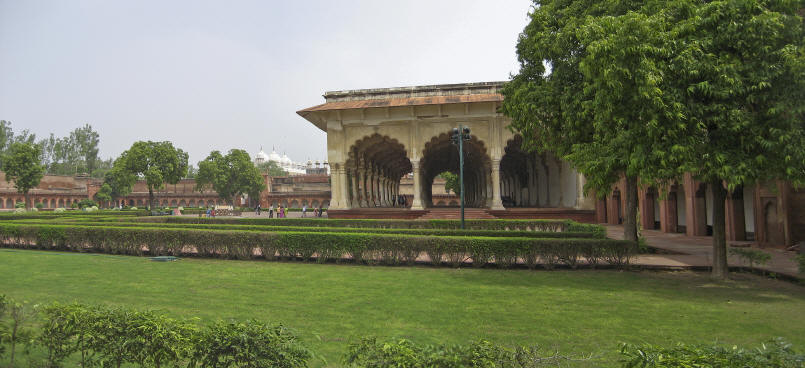 Above and below is the Diwan-i-Am (Hall of Public Audience) in the Agra Fort, where the original Peacock Throne was once housed.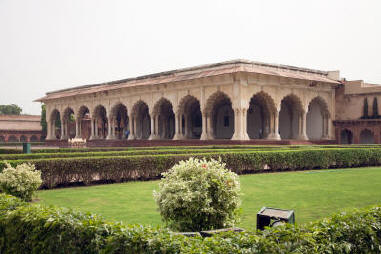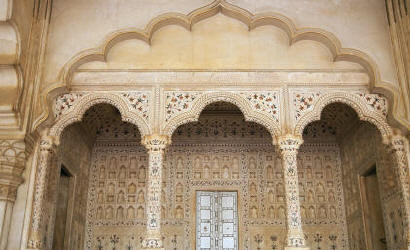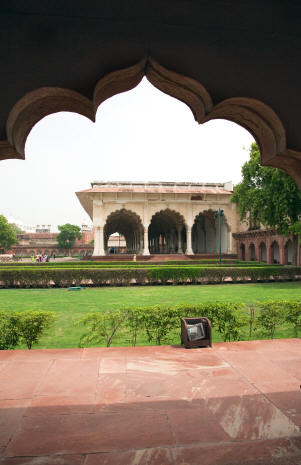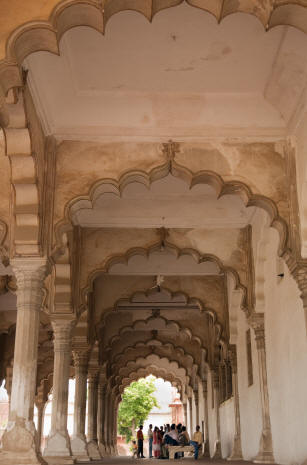 The following is the Khas Mahal pavillion and gardens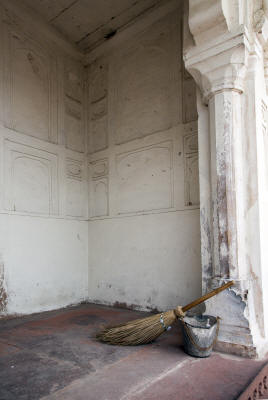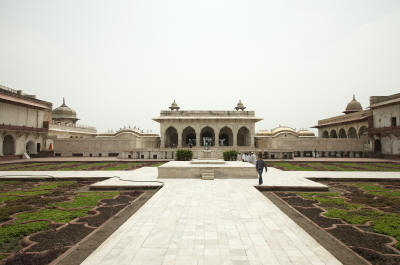 Musamman Burj was built by Shah Jahan for his beloved wife Mumtaz Mahal. Below is interior of Musamman Burj followed by the towers of the exterior. The building is sited on the banks of the River Yamuna and has a wonderful view of the Taj Mahal. Here Shah Jahan spent his last years as captive of his son and passed away with his eye toward the Taj Mahal.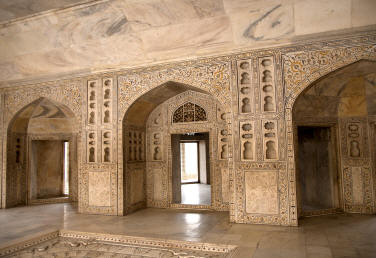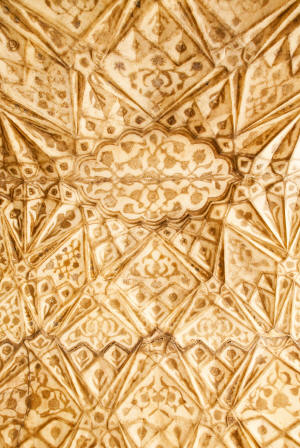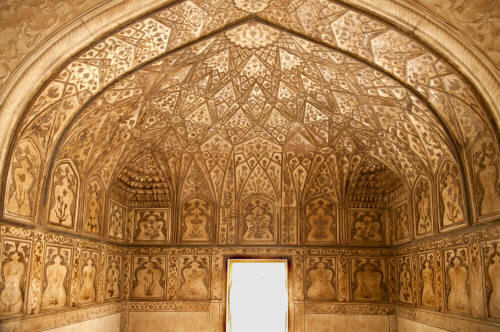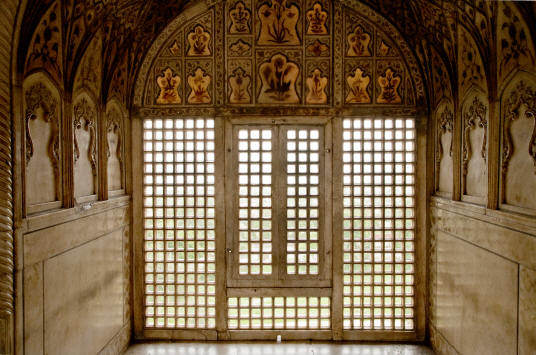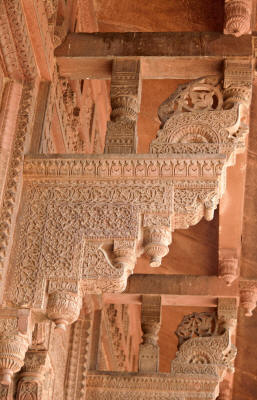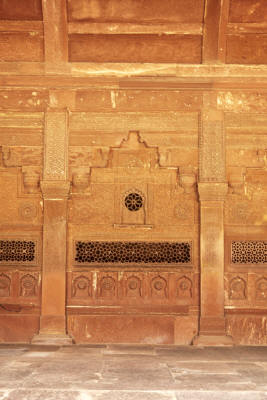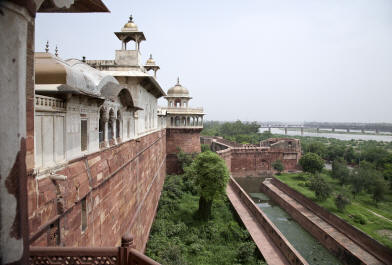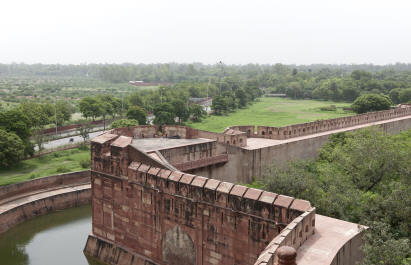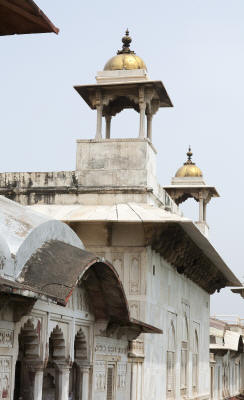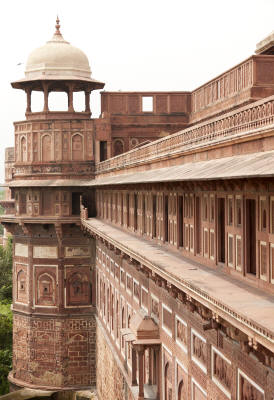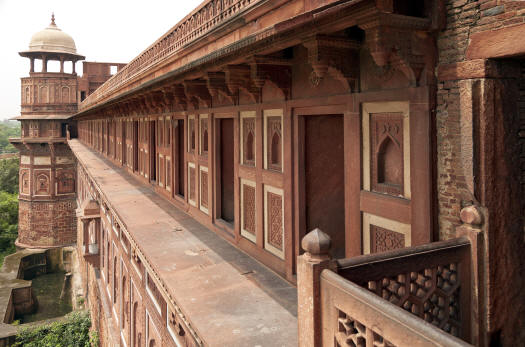 We ride through the narrow lanes of vendors selling spice, religious articles and precious metals.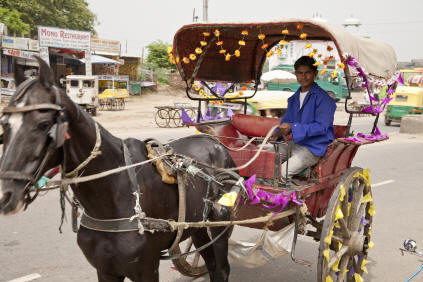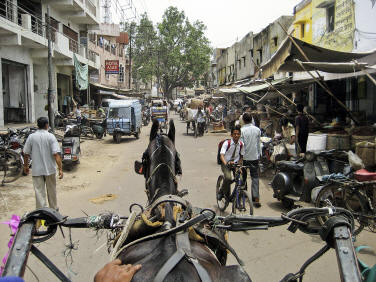 Walking allows us to explore the shops including the beetlenut vendor and the livestock to check us out.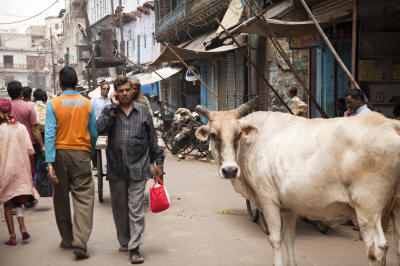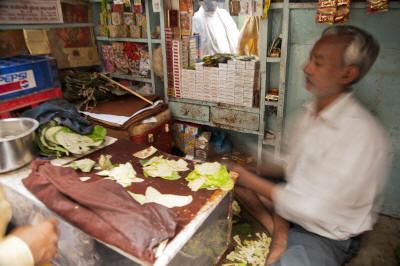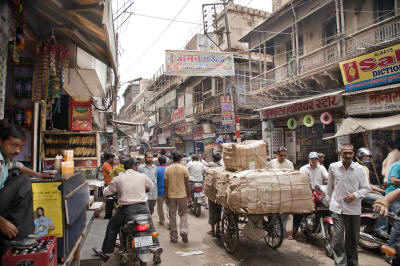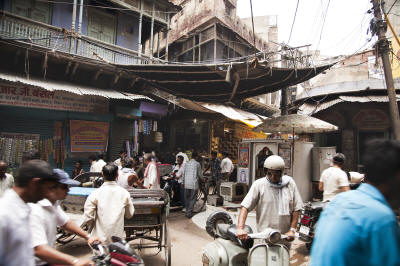 Although it was not our intent, we visited a rug merchant who commissions handmade rugs or sells pre-existing rugs from the showroom. We bought several throw rugs but our major purchase was a custom fitting rug for our dining room. It took several months but it arrived as specified.