Highlights of March 2001
On March 3, our niece Mallory had her Bat Mitvah in Newport Beach, CA. The whole family came together, much as we did for Megan's two years earlier.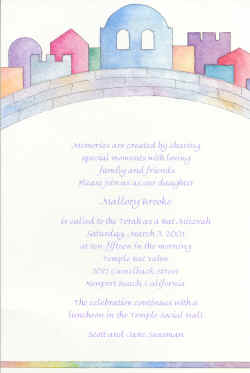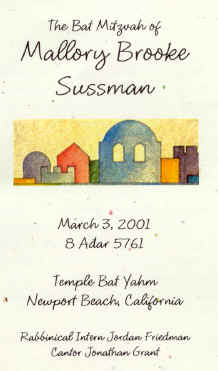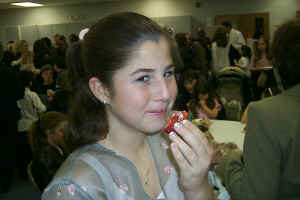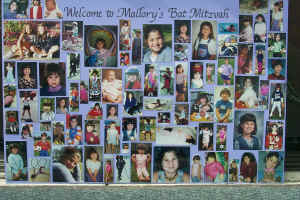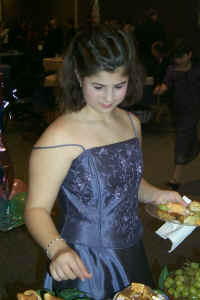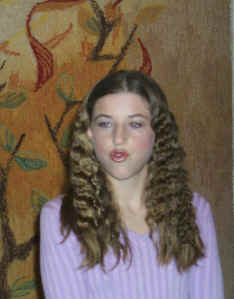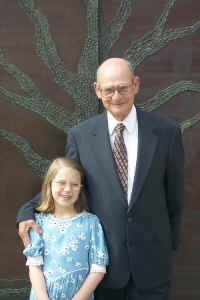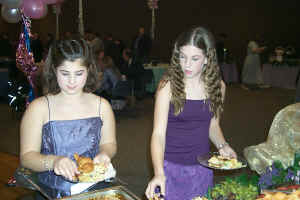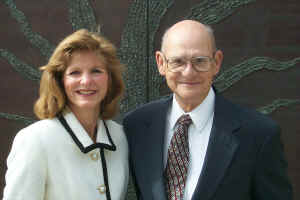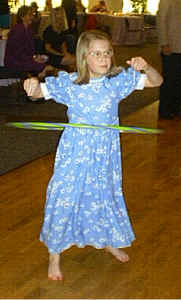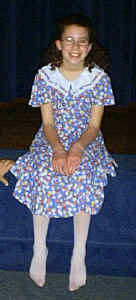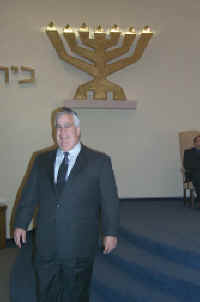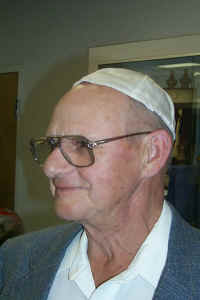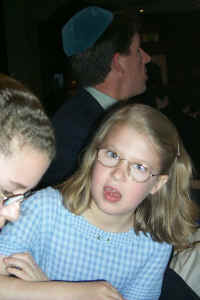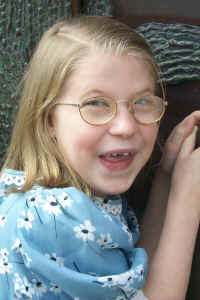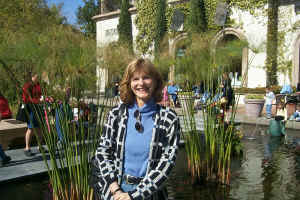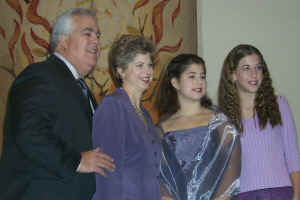 After the Bat Mitzvah, Jon and Care visited Dave, Kathy, and Christopher Baab. Dave's Mother Marilyn was at the house as were Jim, Tisha, Quinn, and Zoe Marsh...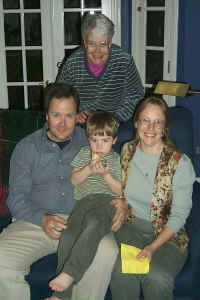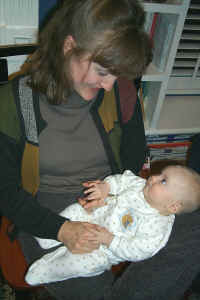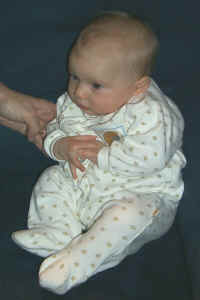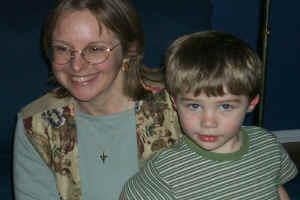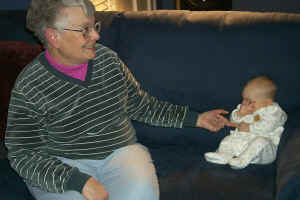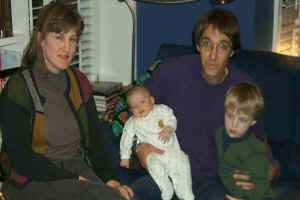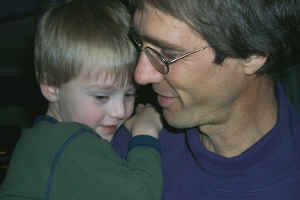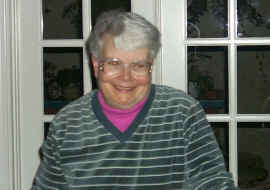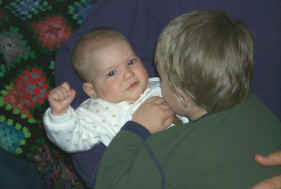 Dave, Kathy, Care, and Jon later went to the new hotel at Disney's California Adventure for dinner...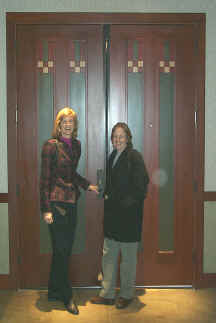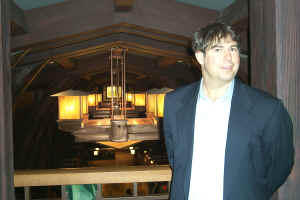 In early March, Jon went to India to do some presentations on Autodesk's technology future for Autodesk India. My first stop was Delhi.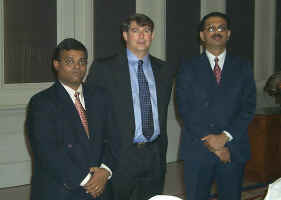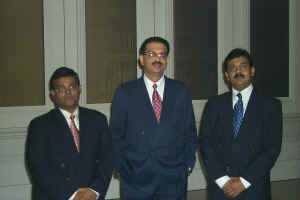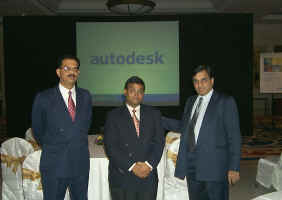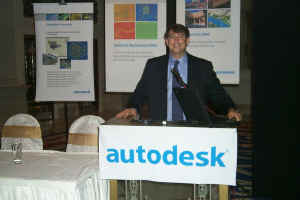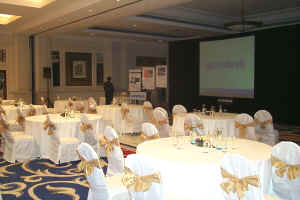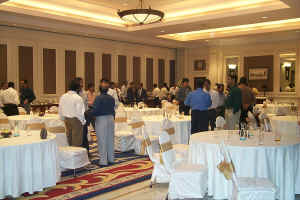 The city of Delhi was a contrast between wealth and poverty.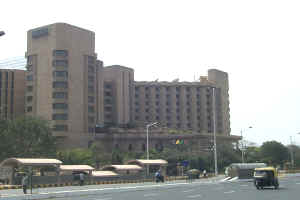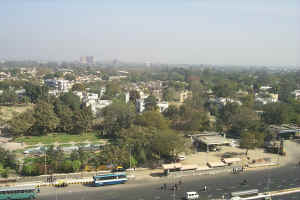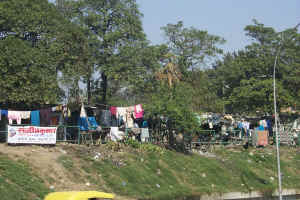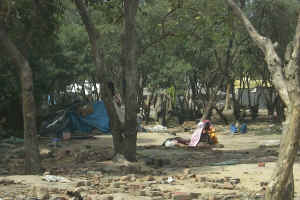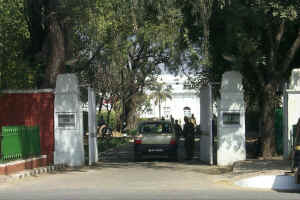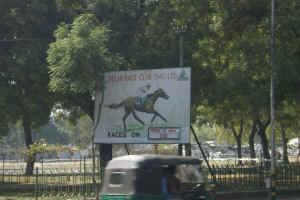 There really are sacred cows in Delhi...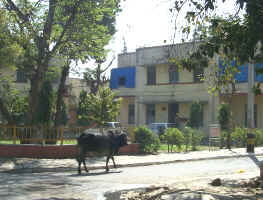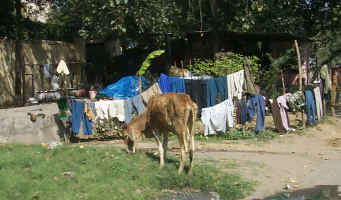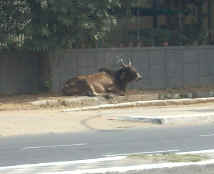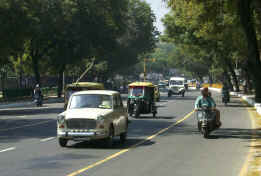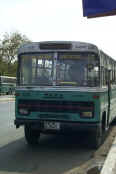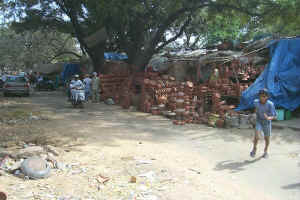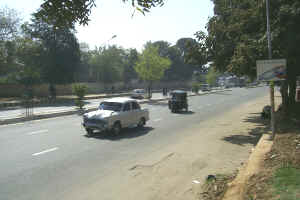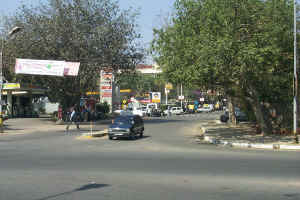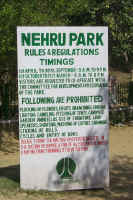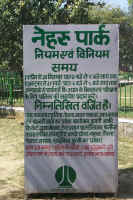 Our second stop was Bombay, where we stayed in a fabulous new hotel...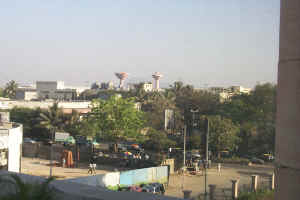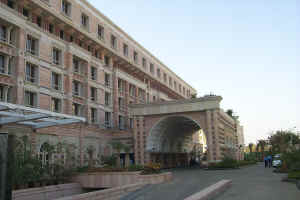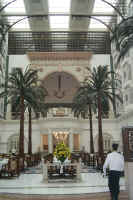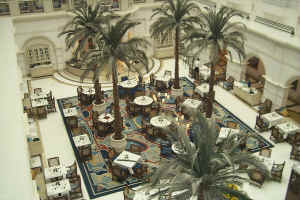 After India, it was on to Singapore...
In contrast to India, Singapore is very modern, clean, and urban... Of course, it is on the equator so it is very hot, steamy, green, and otherwise tropical...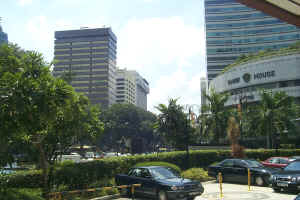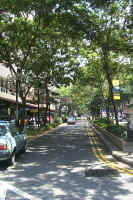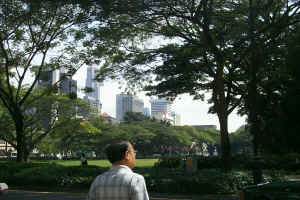 Singapore is very western, some of the same amenities you can find in the US are available...
Jon visited the famous Raffles hotel...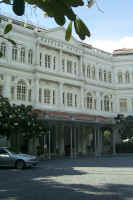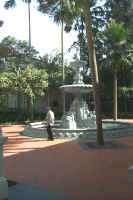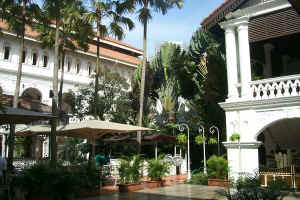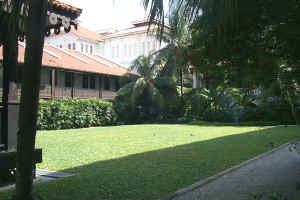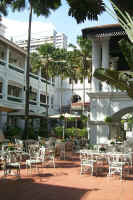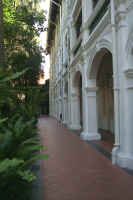 The Polo fields let to the riverfront...
From Singapore, Jon went to Kota Kinabalu, a resort town in Malaysia for Autodesk's Asia Pacific One Team Sales conference...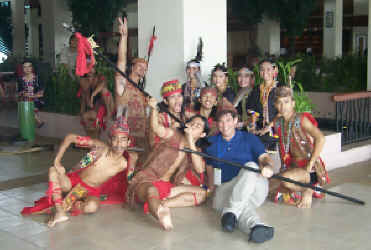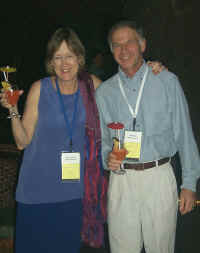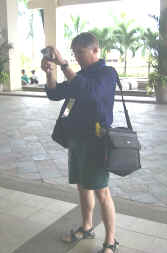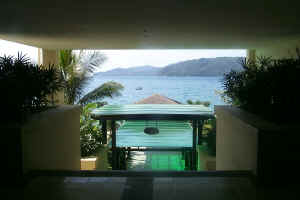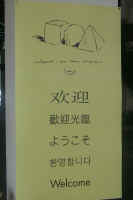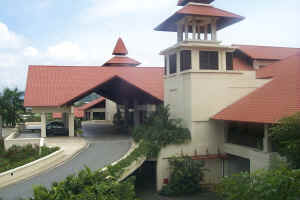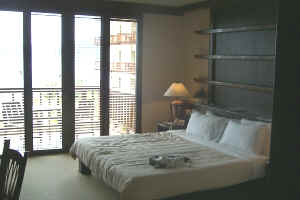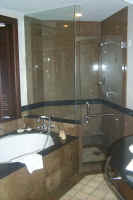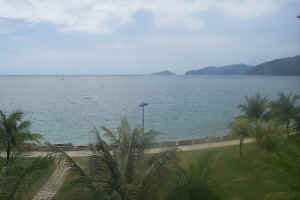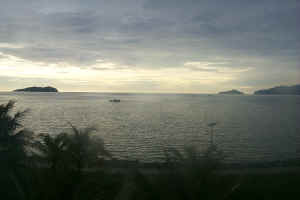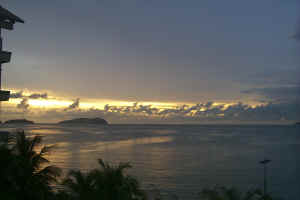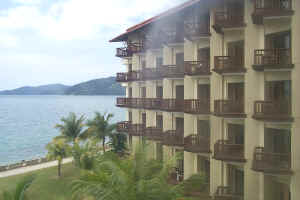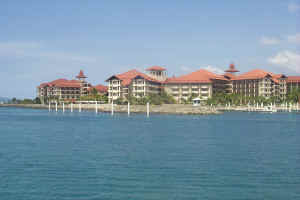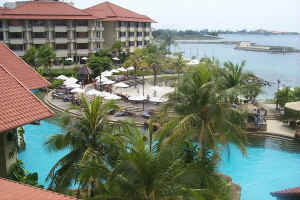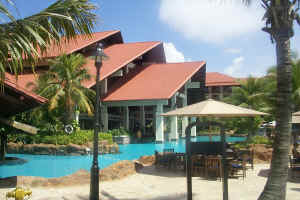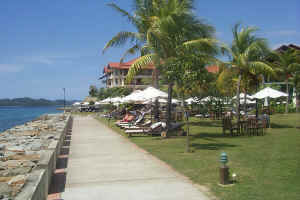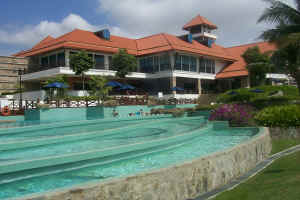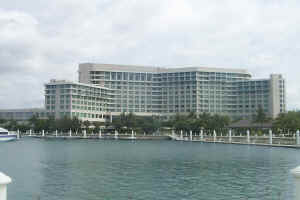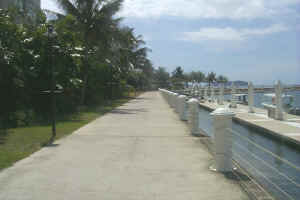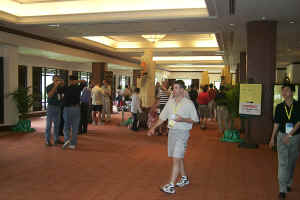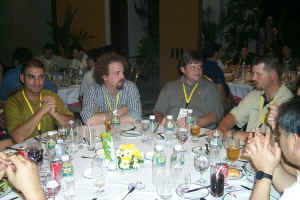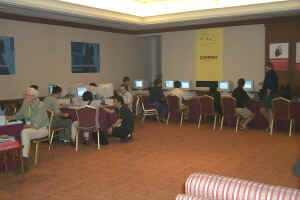 On the way from Malaysia to the US, Jon stopped in the Hong Kong airport.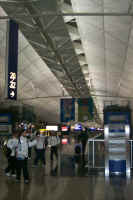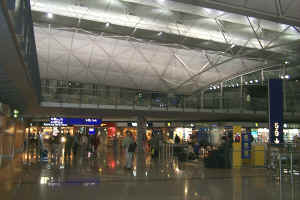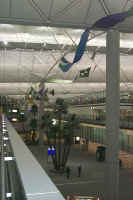 Hot Air Balloon over Las Vegas
As part of One Team in Las Vegas, Jon went on a hot air balloon ride with a number of other Autodesk people.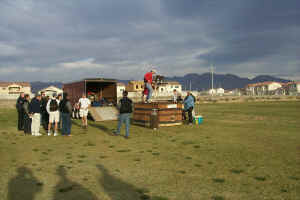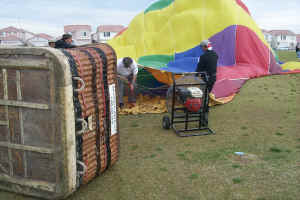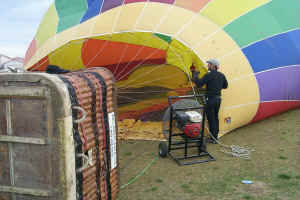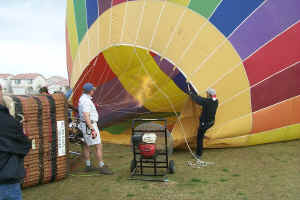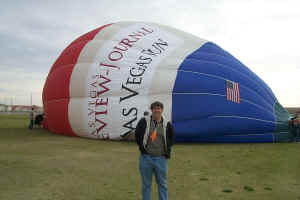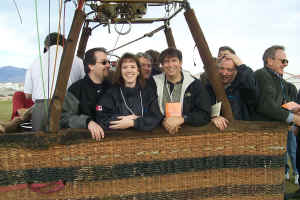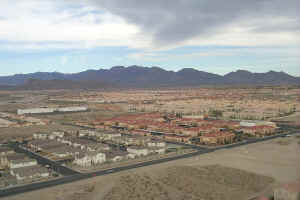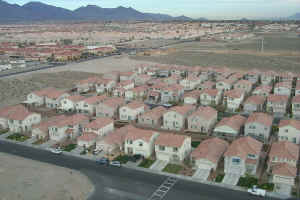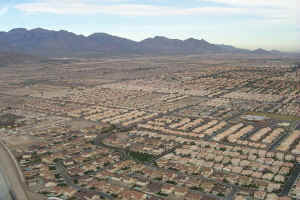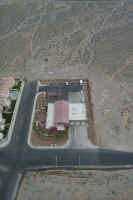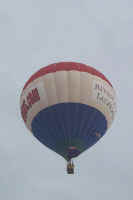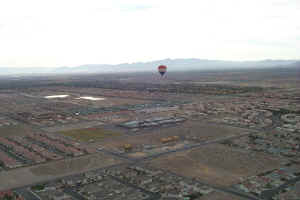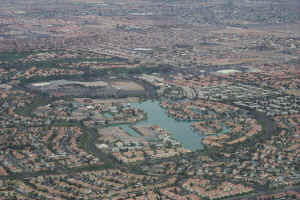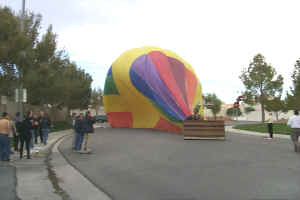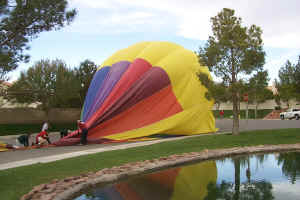 Jon stayed at the Venitian in Las Vegas for the Americas One Team. Amy and Jack were in town at the same time and joined Jon for dinner.