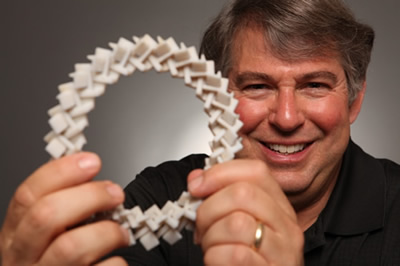 Jon Pittman is a licensed architect, commercial pilot, and Vice President of Corporate Strategy for Autodesk, connecting people with the big ideas that help them imagine, design, and create a better world. With over 30 years of experience in the computer-aided design and computer graphics industries, Jon has held a variety of business development, product development, and strategy positions at Autodesk, SDRC, Alias|Wavefront, and HOK Architects. Jon has held faculty positions at Cornell University, Art Center College of Design, Singularity University, and the Haas School of Business at UC Berkeley.
He earned a Bachelor of Architecture and MBA from the University of Cincinnati, as well as an M.S. in Computer Graphics from Cornell University. He has published numerous articles and is a frequent public speaker
Jon lives in Marin County, California with his wife Care and two Siberian Huskies - Buggi and Lyra. In his free time he likes to hike, bike, play tennis, read, travel, and fly.
In March 2017, Jon had a bilateral total knee replacement to treat osteoarthritis at UC San Francisco. He has fully recovered.